*This is a review post. We were kindly sent some delicious sweet & savory treats from Nyonya Recipes to try. All opinions are our own*
If you read our blog you will know that whilst we share about the kids and the cats, I am also a bit of a food lover and we generally as a family loves to eat and enjoy food and trying new things.
I spent some of my childhood in South East Asia and have a love of southeast Asian foods particularly sweet and savory treats. The husband also shares this love and we try and get our kids to enjoy new tastes and flavours and we eat a lot of Thai, Chinese and Malaysian foods at home and I like to experiment with new recipes, adapting them to suit allergies and tastes.
So when the lovely Loretta from Nyonya Recipe Shop asked me if we would like to try some homemade treats I wasn't exactly going to say no.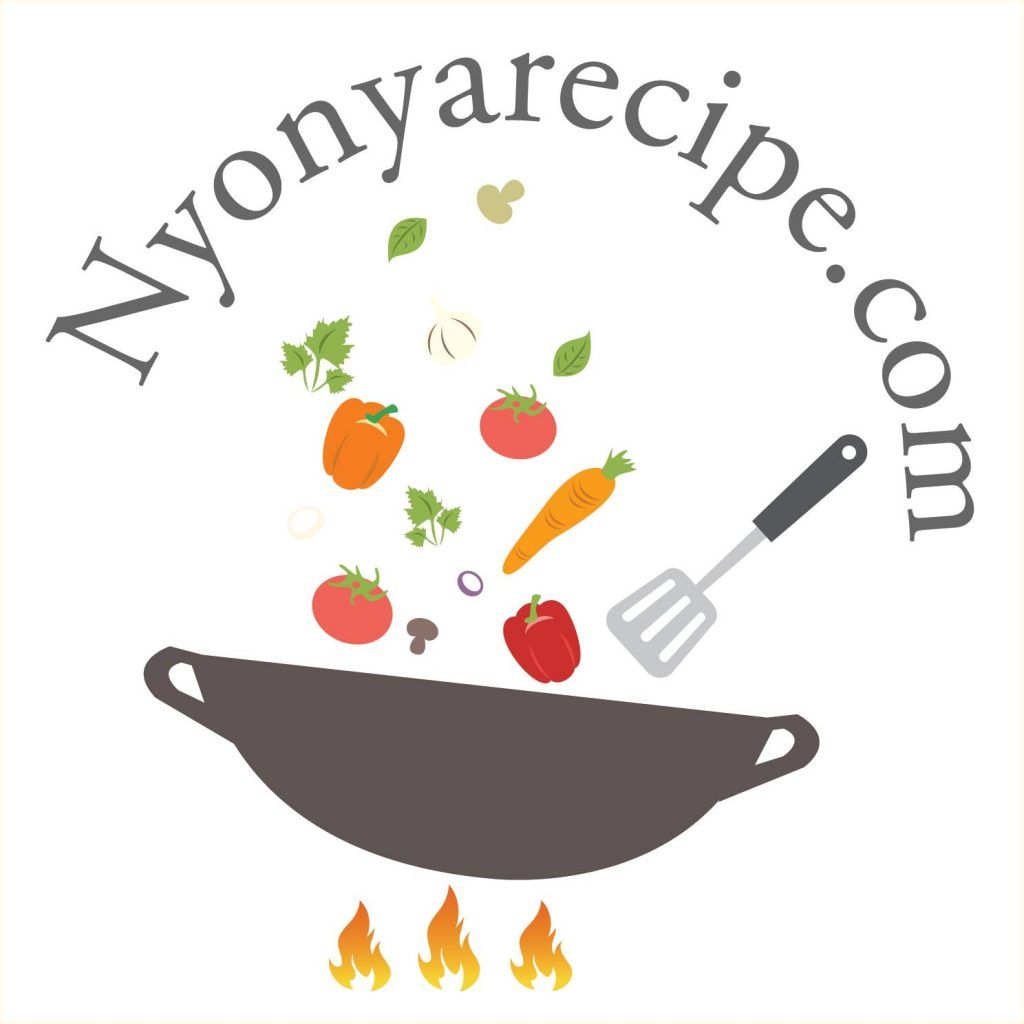 She makes the most amazing Malaysian baked treats. All of them are homemade, and authentic recipes that she has adapted to suit the needs of people with gluten allergies or people who are vegetarian or vegan.
As a family, we have eclectic tastes but Nyonya makes something to suit everyone. There was much interest when the box of goodies arrived and debate about who was going to get to try what first. Hint, me, I claimed rights as it's my blog and I am writing this review.
All of the food arrived beautifully packaged and it's easy to tell that a lot of love and care has gone into making each item.
We tried a range of things, from gluten-free and vegan cookies to peanut cookies, and my personal favourite, Dragon Balls (which are a savory filled snack, that I have always liked, and these were no exception) and each time we tried something the resounding opinion was "we like this one" and it was hard to choose a firm winner because they were all really delicious and more ish.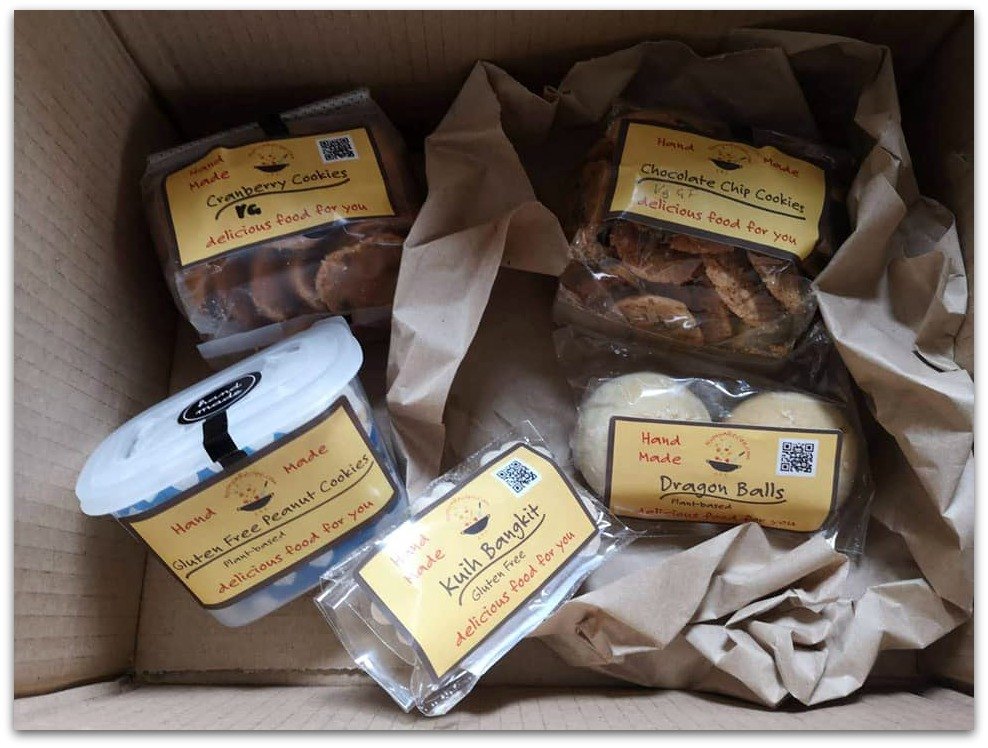 A gorgeous package, full of goodies. Those peanut cookies were AMAZING and the husband and I nearly fell out over who ate the last one!
We tried cranberry cookies, chocolate chip cookies, dragon balls, peanut cookies and kuih bangkit.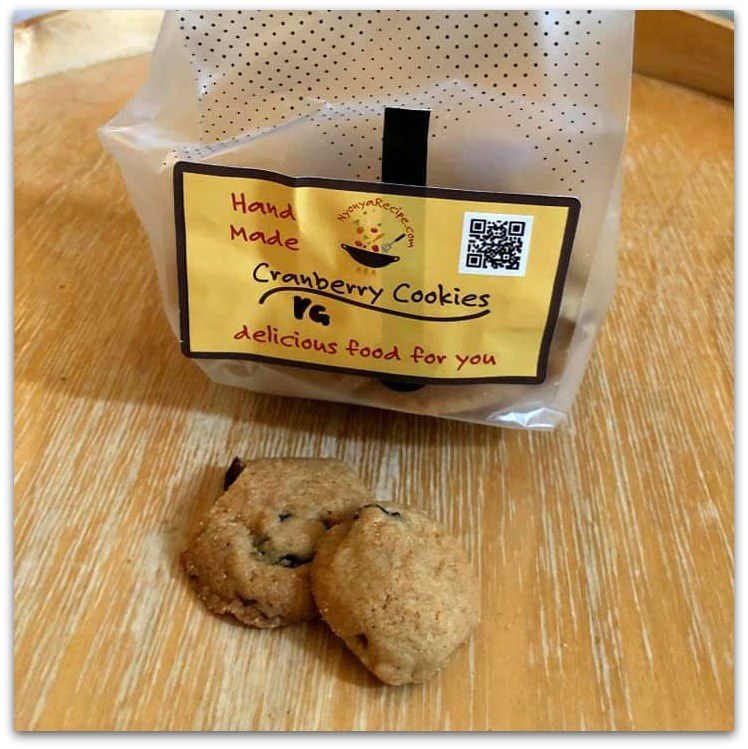 The children voted the cranberry cookies and chocolate chip cookies their personal favourites, they are light and crunchy, and perfect with a cup of tea
Dragon Balls are a great snack and thoroughly enjoyed by me, I refused to share them and they were so good I will definitely be ordering them again for myself. There is a lovely gift pack of these on their site, which I have my eye on.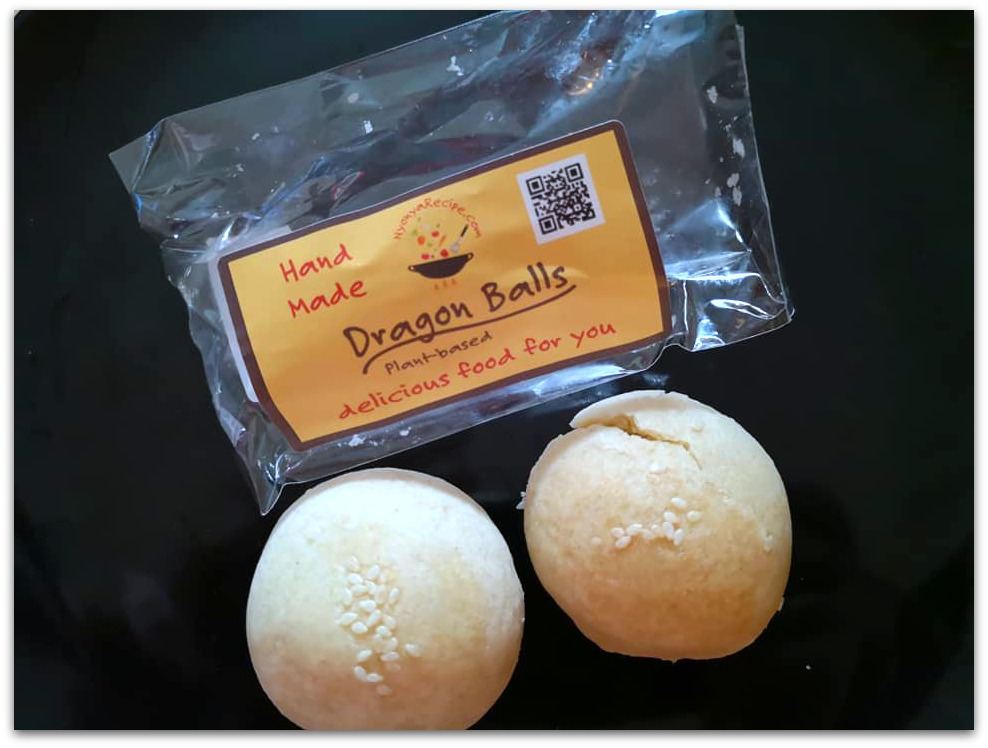 These are a particular favourite of mine and are a  delicious plant-based snack. Made from mung beans (dhall). A hand wrapped in flaky Chinese style pastry. The filling is sweet, yet salty, making it a unique taste combination.
Because Nyonya can cater to food preferences and allergies, these snacks and treats are perfect for us, and they would also make a great gift idea as something different for someone who either likes to try new things or has a love of Malaysian foods. They would also be great for parties or special occasions and because they are made by a business that wants to present the concept of homemade, with genuine Malaysian flavours, you know you are getting real love and quality.
I would highly recommend them. We will certainly be buying again, and there are some lovely gift ideas for Mother's Day and Easter in the shop too at the moment, you really should go and have a look.
Now, I am off to eat the last of the peanut cookies I hid from the husband. Shhh, don't tell him! 😉