*This is a review post. We were kindly sent prints to review and share about*
Over the past few months we have slowly been working on revamping bedrooms in our house. We played musical bedrooms and moved everyone around. So of course that means a lot of room redecorating has been happening, and we are getting there slowly. So when the Princess and the Pickle asked us if we would like to choose some their beautiful prints we knew we would find something that would work for our new rooms.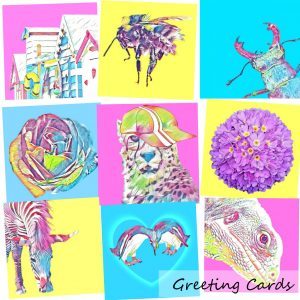 They create beautiful greetings cards and now also have stunning, colourful and eye catching  wall prints available too.
My greetings cards are designed with the environment in mind. I purchase all of my card-making materials from UK suppliers and take great care in sourcing products which are as eco-friendly as possible.
The card and envelopes I use are made from 100% recycled fibre from post consumer waste. They are also recyclable. I have a zero-waste policy and any off-cuts of card are saved and used to make biodegradable wildflower-seeded confetti which you can sprinkle inside the cards as an added gift for the recipient. Anything left unused manages to find its way into the kids' craft drawers where it is certain to be put to good use!
The packaging I use to display my cards are biofilm presentation bags, made with corn / potato starch derived from renewable crops. The bags are fully biodegradable and compostable.
A colourful collection of The Princess and The Pickle's original designs are now available as ready-to-frame A3 prints. These are great to give as gifts, or to brighten up your home!
The vibrant A3 sized prints feature an array of creatures, from cheetahs and chimpanzees, to bugs and bees, plus a couple of nautical themed and floral themed images. All are printed on recycled card with a matte finish and supplied in biodegradable plastic-free sleeves, fitting with the Hampshire brand's ethos that 'being green doesn't have to be grey'.
These sound right up our street and I have to say we are utterly delighted with the prints we chose. They are excellent quality, beautifully produced and appealing to both kids and adults, so they are perfect for a child's room, or if you are looking for something fun and quirky for another room in the house.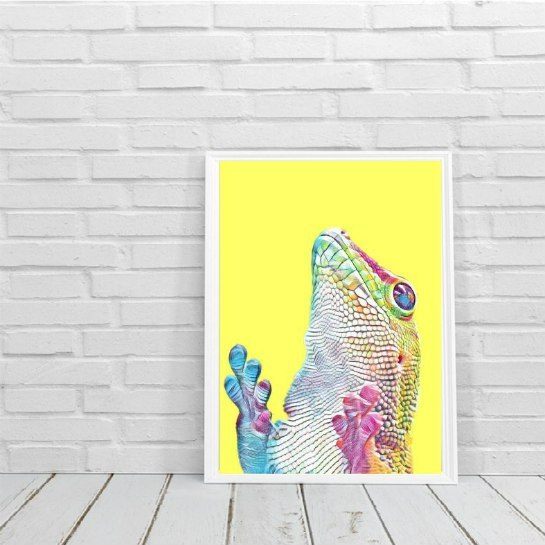 Of course, my small son opted for a gecko print, for his wall, and as soon as his room is painted and ready, it will be framed and on display, probably very near his REAL gecko terrarium. He loves the colours and design, and says he thinks it's "very cool and funky".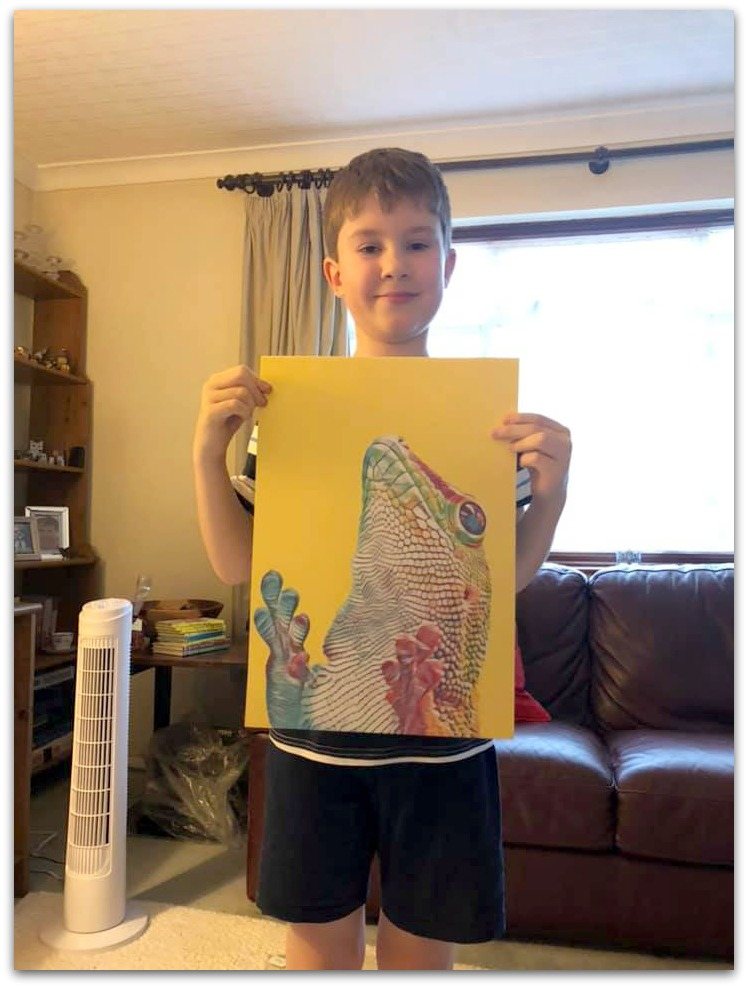 He can't wait to get it into a frame and on a wall.
We also choose a rather cool looking seagull, which we think will be fun in our kitchen, in a frame, too. I love the colours in these prints and they are incredibly good value for money, and would make a fun gift too.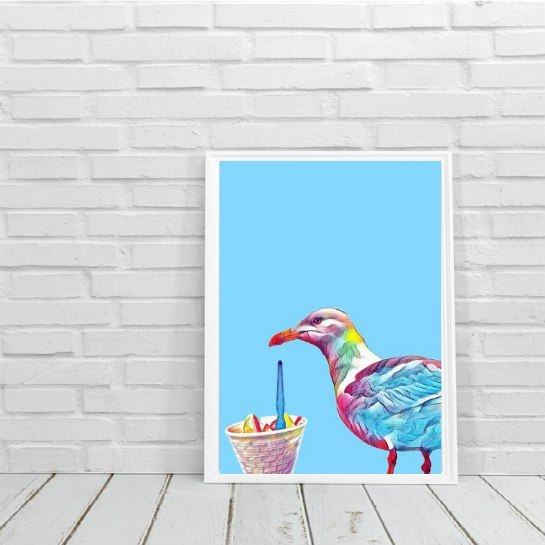 They also make other items, as well as cards and prints. I currently have my eye on one of their bags too. I love the fact that they are as eco friendly and resource sensible as possible too.
If you use CATSKIDSCHAOS you can get 10% off your order at The Princess and Pickle, too until 31st August. You know you want to go and have a look and choose something colourful and unique for your home.