Project 365. A photo a day, every day of the year.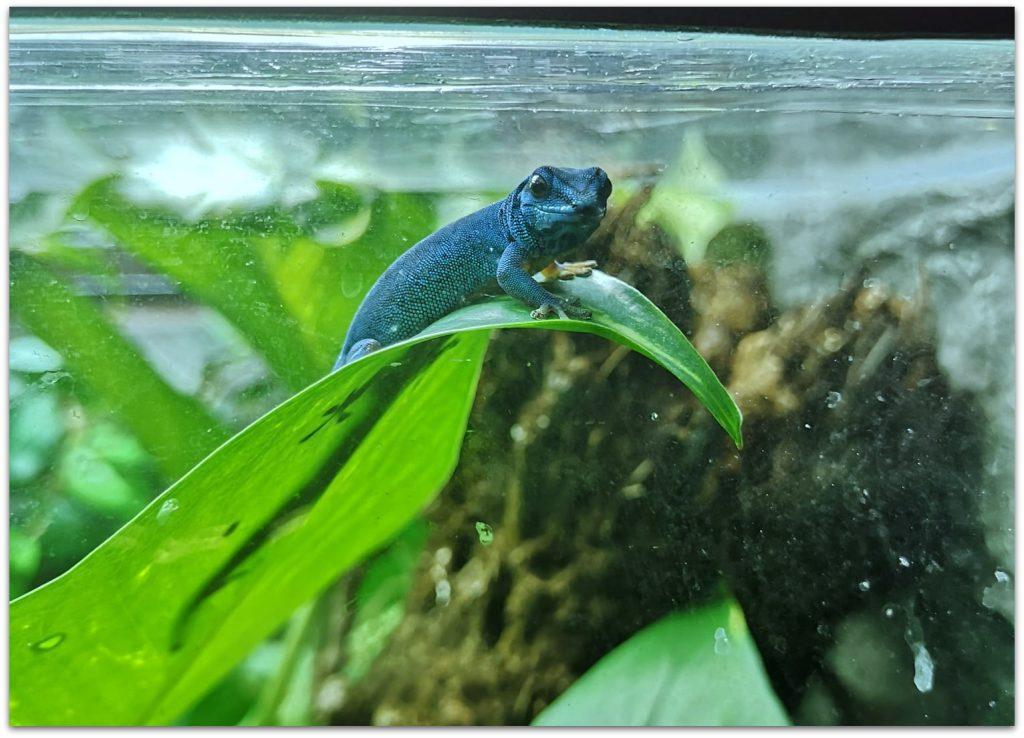 Don't tell Spotty the Gecko we were admiring a gecko yesterday that wasn't him… This little chap, a dwarf blue gecko, was about the size of my finger and the most beautiful colour and happy to pose for social media posts. The boy was very tempted "can we get one like that to keep Spotty company?" but I managed to persuade him we had enough animals at our "zoo" at home.
Taken with my Huawei P2o, at London Zoo.