*This is a collaborative review post*
This is no ordinary cloth bag. This is a Secret Pillow Project  reusable cloth bag. It's not just another cloth bag, but a bag made as part of a project that is helping women.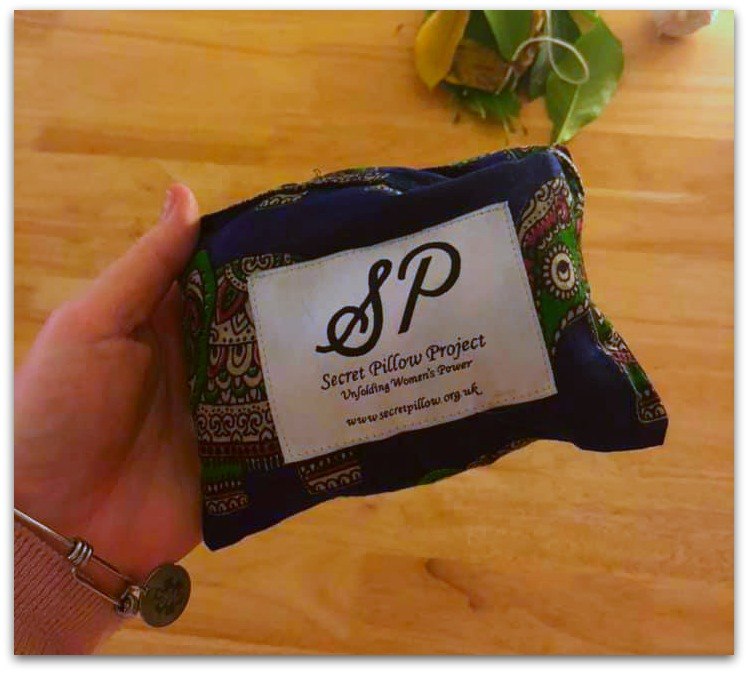 This project empowers women in India where earning a living that helps them to thrive is a challenge. 
"We work with charities and NGOs based in India. These organisations link us to women who want to earn a living but who need help finding those opportunities. The organisations meet with the women, often in community centres, and they create an environment in which the women can meet, sew together and support each other. The groups of women who sew are called Maker Networks. Secret Projects then runs a training session using our POWER mantra to teach the women to make Secret Pillows. Importantly, we provide a route to market for what they have made – the final link in the chain they previously lacked. They are supported with training & development and the ultimate goal is for the women to become financially independent"
These bags, along with all the other beautiful items, are hand made with care and hard work, and making them gives women an income that can help to improve their lives. This is most certainly something that appeals to me, so I am delighted to own one, and to be able to support and promote this project.
The bag is well made, and durable, with an eye catching fabric.. It folds neatly into a pillow shape, which means you can store it when you aren't using it. When you need a shopping bag, or a bag to put things in you can pull it out. Handy.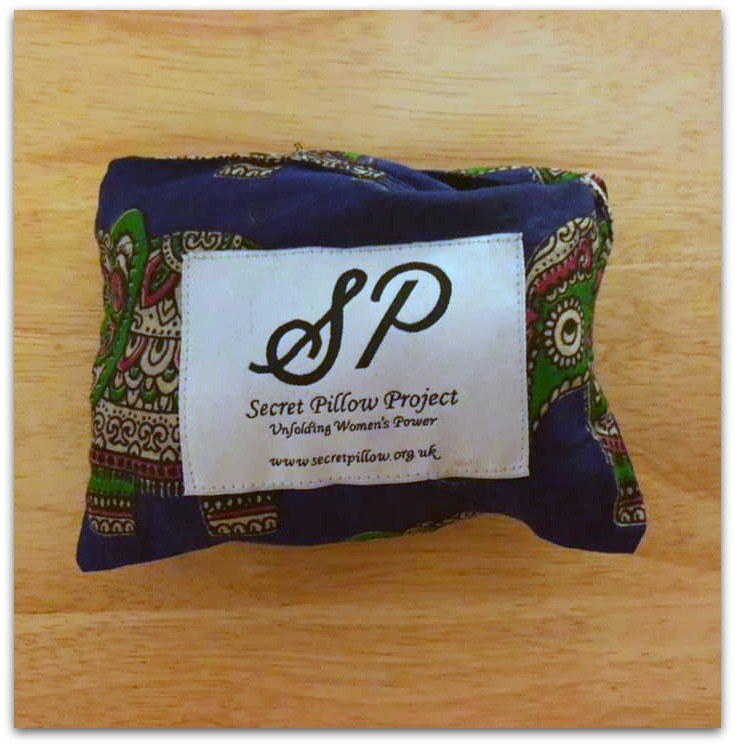 You can fold it up easily and neatly.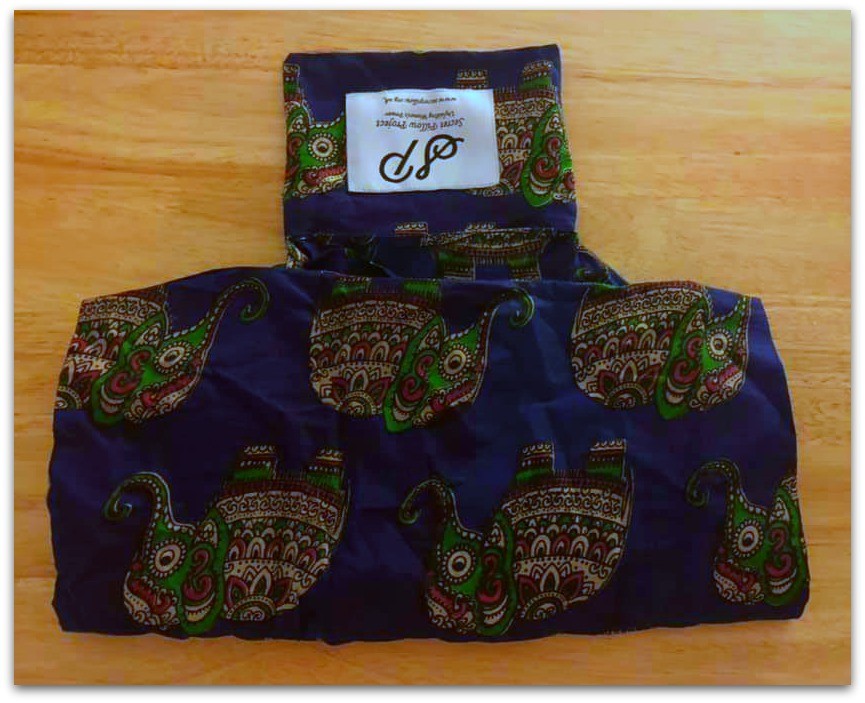 It is beautifully made, and sturdy.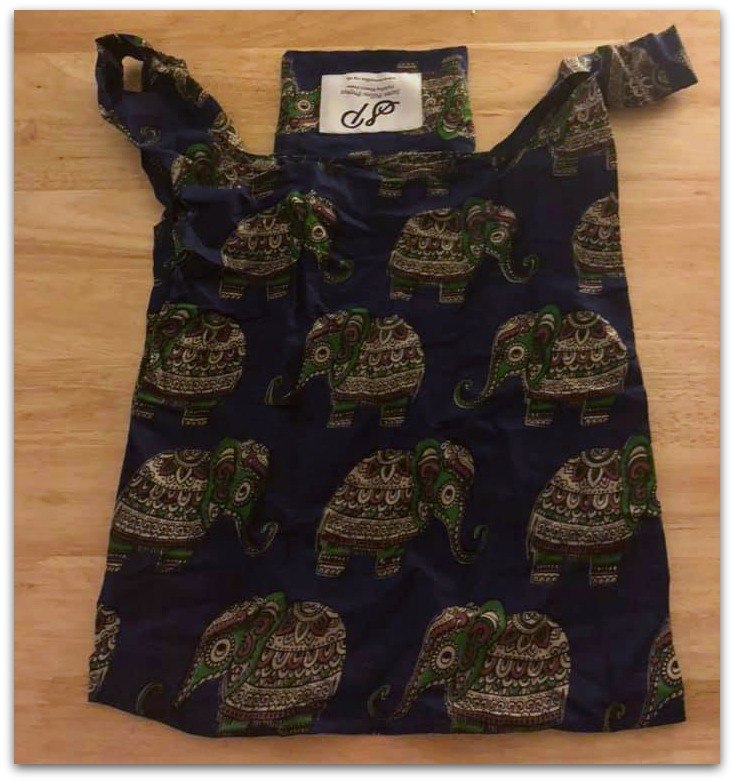 The fabric is pretty and eye catching.
You can't really go wrong with a decent cloth bag, and these are great because when you buy one you are supporting women earning a living, gaining access to new skills, being treated fairly and being able to give themselves and their families some of th things you and I take for granted. They have many colours and styles of this bag, on their site and lots of other items too, that you can buy to support this project.
They make many lovely items, from clothes, to home accessories and everything is priced reasonably and you know that the project is making sure the women are paid fairly for their time and effort. Giving people the ability to make items that can be sold, learning business skills and building their own businesses is such a key thing.
These would also make a great gift for someone or just a useful item to have. Knowing you are helping to contribute to something that is making a difference to someone else makes these bags just that bit special.
See, I told you it wasn't just an ordinary cloth bag, didn't I?