*This is a review post. I was kindly sent an item to review and share about*
I am a bean bag lover. I have a thing for bean bags. That sounds a bit strange, but as someone who hates sitting at a desk or table, and who doesn't really feel comfortable sitting on a sofa or chair, a bean bag for me is the answer. I find beanbags better on my joints and posture and I can sit comfortably and spread my work around me where I can reach it.
Bean bags are great for kids rooms, for studies, for having a spare seat when you need one, or for adding a final touch to a room. They are versatile and useful.
My old, faithful, had since before my children were born beanbag died a death recently, and couldn't be repaired (again) and was getting very tatty and leaking a lot despite being patched up. I reluctantly recycled it (the fabric) and was feeling a bit sad about not having somewhere to get comfy when I am working, watching tv or knitting.
Sad times (as my tween says)
But then this beautiful thing arrived.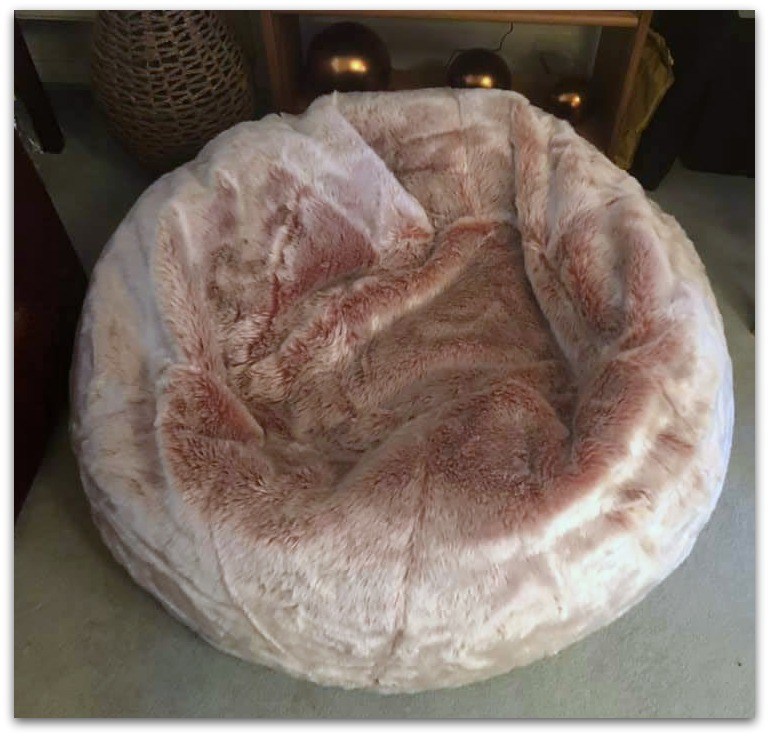 It's pink, it's soft, it's oh so comfy, it's furry, and it's perfect.
Bean Bag Bazar have a wide range of beanbags to suit all ages, tastes and styles, and if like me you are a bean bag fan, or know someone who wants or needs one, then it's a great place to look.
High quality, well made, and with a design to suit every taste and budget, I don't think you could fail to find the perfect bean bag you are looking for. Their customer service is fast and efficient too so you can order easily and quickly.
The only probably I have now is that other people want to share it with me or hog it all to themselves…
I am absolutely thrilled with mine and I am delighted to say I have THIS bean bag worth £89.99 to also giveaway to one lucky person on this blog.
It might be for you, or a gift for someone. To enter, all you need to do is comment on this post why you would like to win it and then follow the link below and complete the entry requirements. Good luck!
Bean Bag Giveaway
Terms & Conditions:
One winner will be chosen on Monday 9th December and contacted via email.
Prize is one bean bag as described in this post.
No cash or alternative prize available
Winner must be over 18 and UK resident
Spam entries will be deleted
All entry requirements must be completed to qualify for entry.
Please see our GDPR and privacy policy for details on how we store and use data.