*I was kindly sent something to review*
I am not a person who makes a fuss or wants too many fancy gifts but I do appreciate the little things in life that are that bit special and sometimes, real diamonds are a girl's best friend and the gift of some pretty jewellery is going to hit the mark.
I don't do fussy or complicated jewellery and prefer something classic that will stand the test of time, that I can wear for lots of different reasons, or just because I want to. I take a while to decide what I want, and my husband says I am picky but have good taste.
A pair of diamond earrings, that are noticeable but classic in style, can take a look or add to a look. You can also just wear them to make you feel good.
These beautiful earrings are perfect for so many looks and reasons.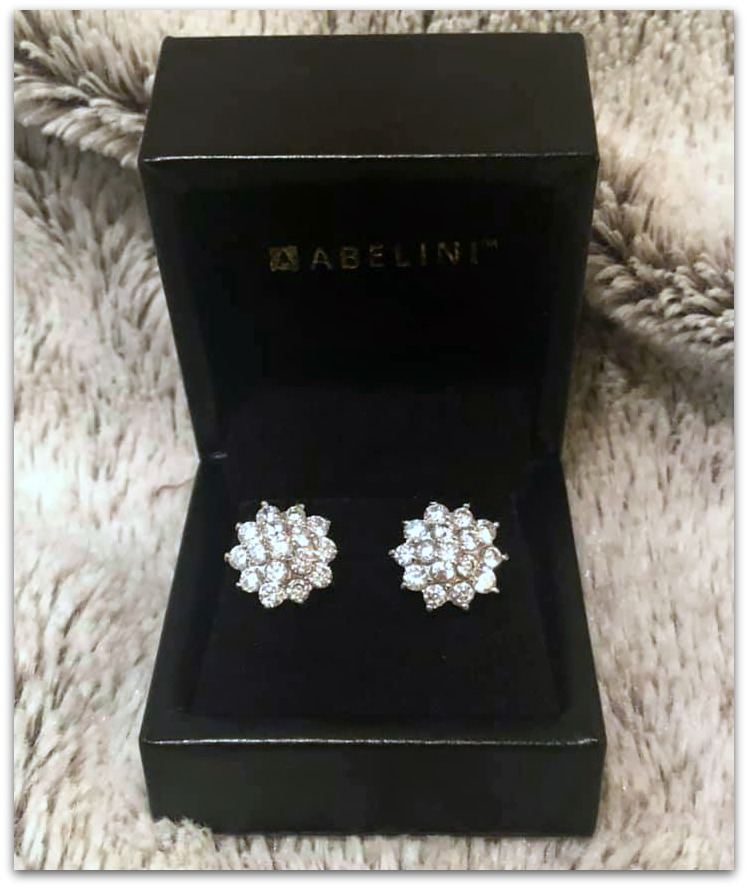 A simple but classic style, that can be worn to dress up or dress down, and that doesn't really need to be made to match anything. Diamond cluster earrings always add a lot of sparkle and never really go out of fashion.
Finding the earrings or jewellery you are looking for, for a price that suits your budget doesn't have to hard, and you want your money to work for you to bring you the piece or set that is just what you want. I prefer to choose one piece of quality jewellery and call it an investment, that I know will be worth it.
These are something I will wear and treasure whether I just want to complete a look or just to add a little bit of sparkle when I feel I need it. Enough sparkle to wear every day but also for special occasions.
I always tell my husband that you can never go wrong with a pair of diamond earrings as a gift. Well worth investing in, for yourself or for someone else.