*This is a review post. We were kindly sent a product to try*
Sensory play is something I love to facilitate for my children and the children I work with and whilst I am all for messy play, sometimes it's fun to have something to play with that isn't messy but still allows children to learn and have fun. Pluffle is perfect for this.
Pluffle is the perfect nonmessy, feels like kinetic sand but seems to have a life of its own foam-like stuff for letting kids play.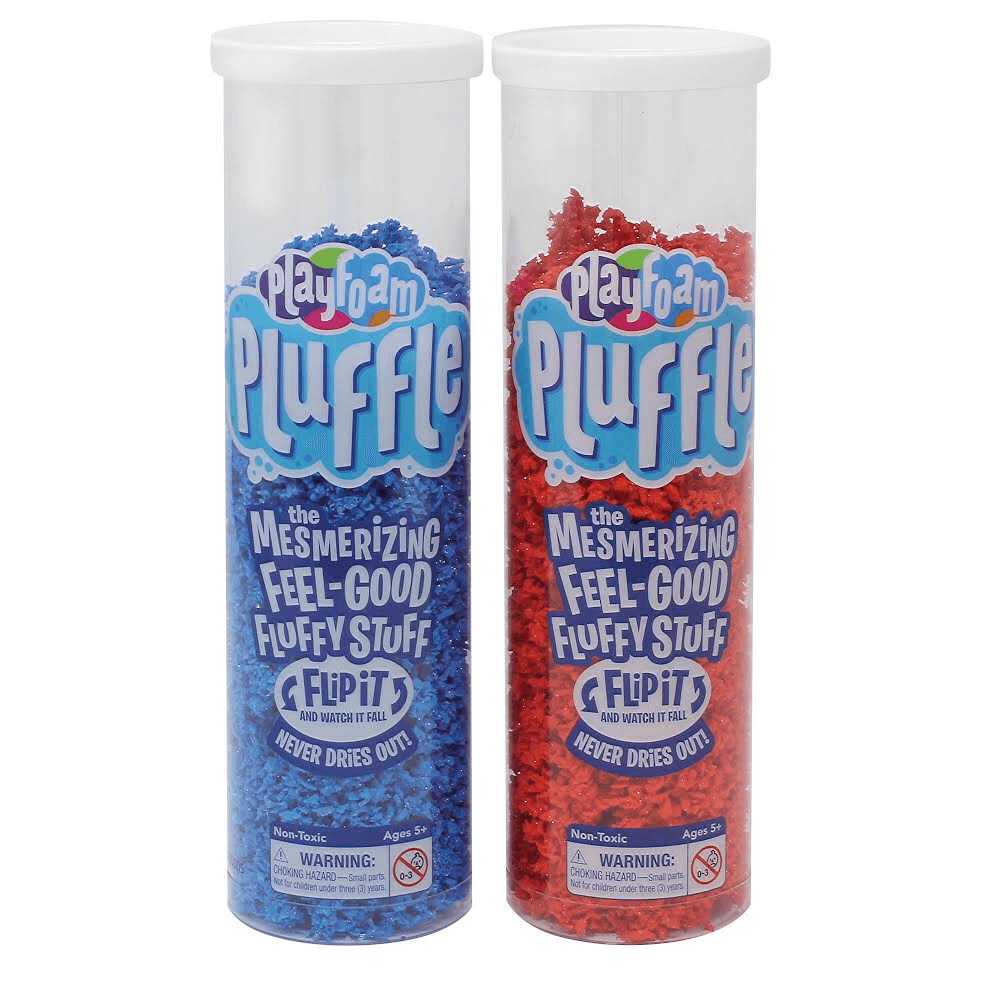 Squish it! Squash it! Watch it flow and deconstruct. Mesmerizing mixable Playfoam Pluffle™ is the latest squish-sensation.
Children can mix together feel-good fluffy Playfoam Pluffle colours to create cool combinations, then give it a squish, release and watch it flow and deconstruct
Squishing, pinching, squeezing and smushing Playfoam Pluffle develops hand strength
Feel-good fluffy texture promotes tactile learning
Mesmerizing, lava lamp-like flow encourages concentration
Use straight from the tube for immediate squish play opportunities
Child-friendly formula ensures safe creative play for children aged 5 and up
Stain-free, non-sticky, never dries out
As much as I love messy play, I do sometimes find it a lot to clean up, but Pluffle whilst being fun is not sticky and it is easy to clean up, and it doesn't stain or melt. It feels nice, soft and tactile and it is rather fascinating to watch as it moves and forms. Even adults enjoy playing with it. It molds into shape then springs back to its original form. Hours of fun.
It's great to pull out to play with and when you are done you can pack it all away again for another day.
It's also useful as a learning resource, for science learning.
A great gift idea for someone and it comes in different colours you can mix for even more sensory fun.
We even have a tube of Pluffle to giveaway over on our Instagram too if you would like to get your hands on some to try it out.
Easy to clean up, fun to play with, encourages imaginative play. It's a win all round really.