*This is a review post. We were kindly sent an item to review*
I am always on the lookout for striking items that would look good in our home. I am not a clutter or stuff person but every now and then I find something that I like. We are very lucky to have a lot of wall space in our home for me to display eye-catching or beautiful wall decor on.
Because we are a partly South African family, with the husband being from there, I will occasionally find something that reminds me of what I know of South Africa to add some flavour of that to our home. We have some very striking pictures on our walls that remind him of home.
This simple but stunning piece from Laser Designs is just perfect as an addition to the wall in our living room, and because I am a bit of a fan of zebras, was something I decided we had to have.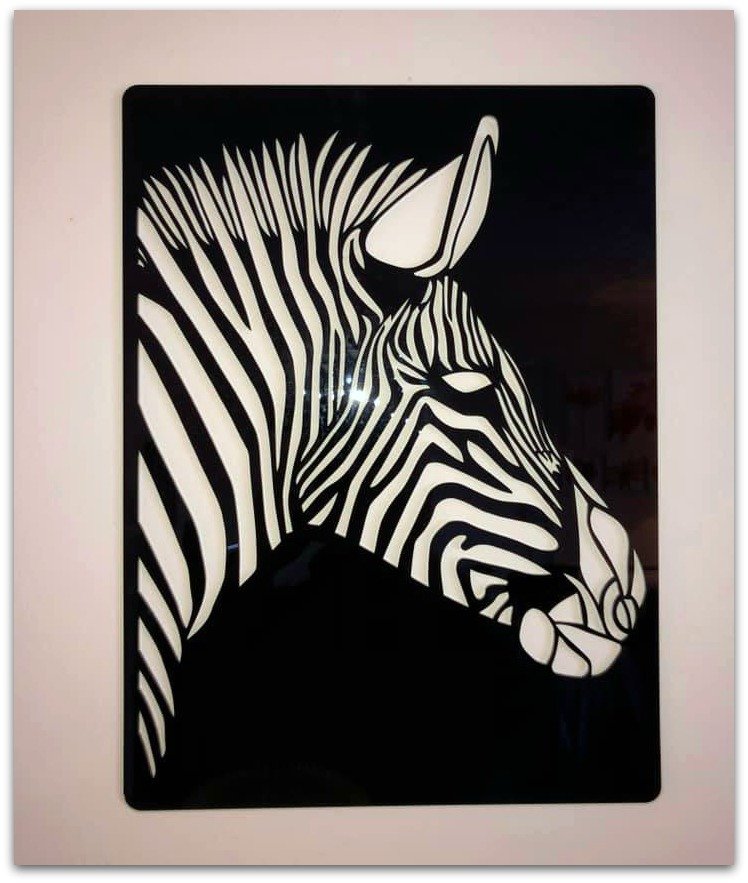 Beautifully made, with simple, crisp lines, in classic zebra black and white, and easy to hang on a wall to display, it's just perfect and works really well on the wall in our living room. It's a piece that is eye-catching but also something that won't go out of style.
Made of hard-wearing acrylic, it's light enough to go on any wall, and the acrylic makes it look more interesting than a plain matt black material would.
It was incredibly easy to order and their customer services are very efficient and organized and it arrived promptly.
The husband loves it, which I was hoping would be the case. He usually leaves the choice of wall decor to me, and rarely objects, but I know I am on to a winner if he likes something and says so, so I am delighted that he was happy with it. It was very easy to mount and put on the wall, and because of it's materials is easy to wipe clean to keep it looking fresh and new and striking. Their designs work well with a whole range of interior tastes, styles and budgets too and they can help you personalize your item just for you.
The only problem I have is that he liked it so much he now wants to take it to put on the wall in his office, so I may have to get another one so he doesn't leave an empty space on our wall at home.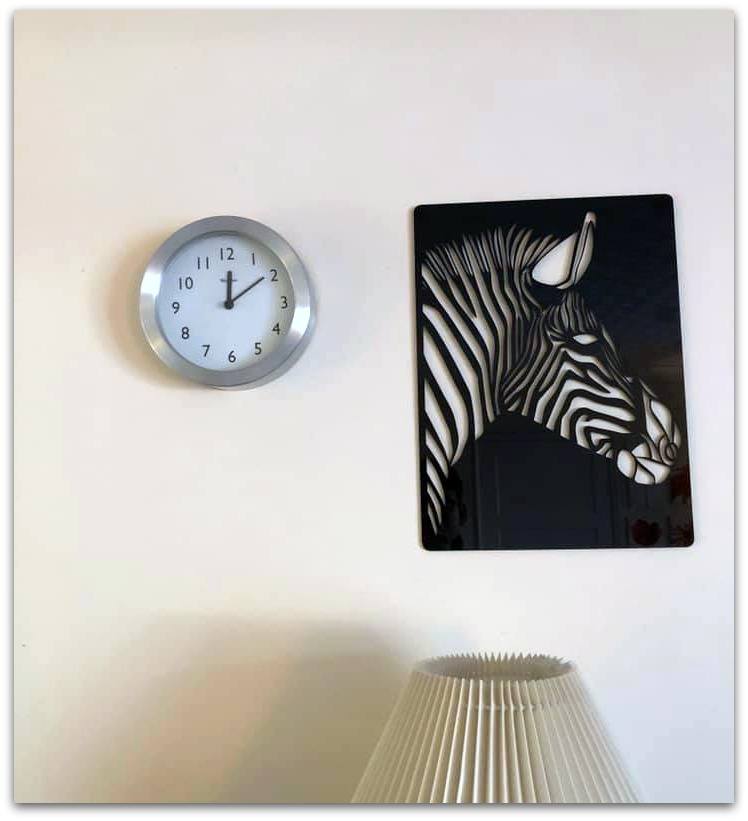 So if you are looking for something different for a wall in your home it would be worth checking out their designs and what they can do for you. They have lots of design ideas for any room in the house. Perfect for your own home or as a gift idea.
We also have a code madhouse10  which gets you 10% off your order too.