I have to confess I am not a fan of traditional lemon drizzle cake. Unless it's made really well, I find it sticky, and too lemony (yes, that is weird) and I don't like the icing. This lemon cake is my version of a citrus cake, with the lemon zing you want but still a proper cake. This cake is also dairy and gluten-free so it's suitable for those allergies too. Win all round.
I loosely based this cake on my basic Victoria sponge cake recipe and adapted to make it full of lemon and as my children say "tasting like sunshine"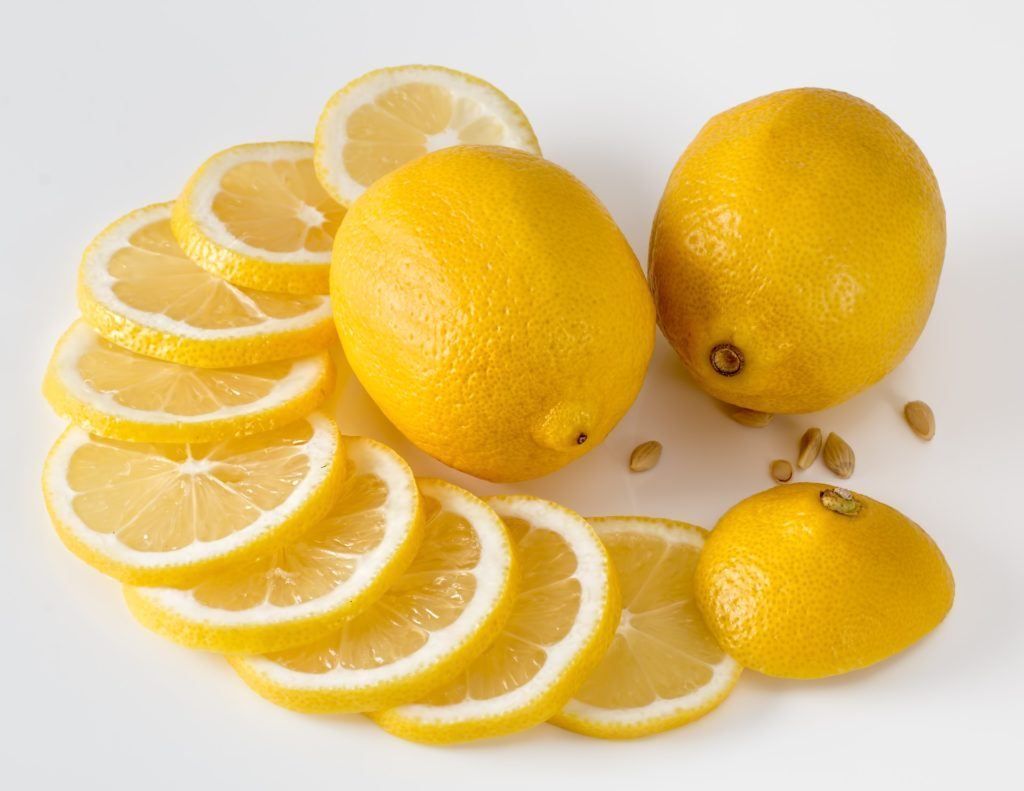 I use lemon curd for the filling and make a lemon buttercream for the top of the cake.
I have to admit lemon curd is something I was worried about making, and you can buy a jar of it if you prefer not to make it, but actually using this recipe worked really well and I managed to make lemon curd that didn't scramble or curdle.
The Victoria sponge cake ingredients are based on the weight of five eggs with shells on them, which you weigh then measure out your flour, sugar and butter (or dairy-free spread) as the same. We use a gluten-free self-raising flour and Pure spread, or Vitalite.
To add the lemon, I take the zest of one lemon, and two teaspoons of lemon juice and 1 teaspoon of Sicilian lemon oil which was given to me as a gift, but you can use lemon extract, or just one extra spoonful of lemon juice. You need a fair bit of lemon to counteract the eggy richness of this cake, and the sweetness of the buttercream, it works I promise.
I add the lemon juice and oil and zest to the egg and sugar part of the cake recipe when I have creamed them together, and then I add the egg and mix well. Bake the cake as the recipe states, and when they are cool you can decorate them.
For the buttercream, we use a dairy-free spread that works well, when very cold, with icing sugar. You need 250g of spread and 500g of icing sugar and three teaspoons of lemon juice. With butter, you need to allow it to soften before beating in the icing sugar but with the spread, you don't have to. I use a hand blender to slowly incorporate the sugar into the spread and then at the end add the lemon juice.
Once your cake has cooled, you can sandwich the two layers together with the lemon curd (I used about 300g of lemon curd, be generous) and then use the buttercream to cover the top of the cake, smoothly.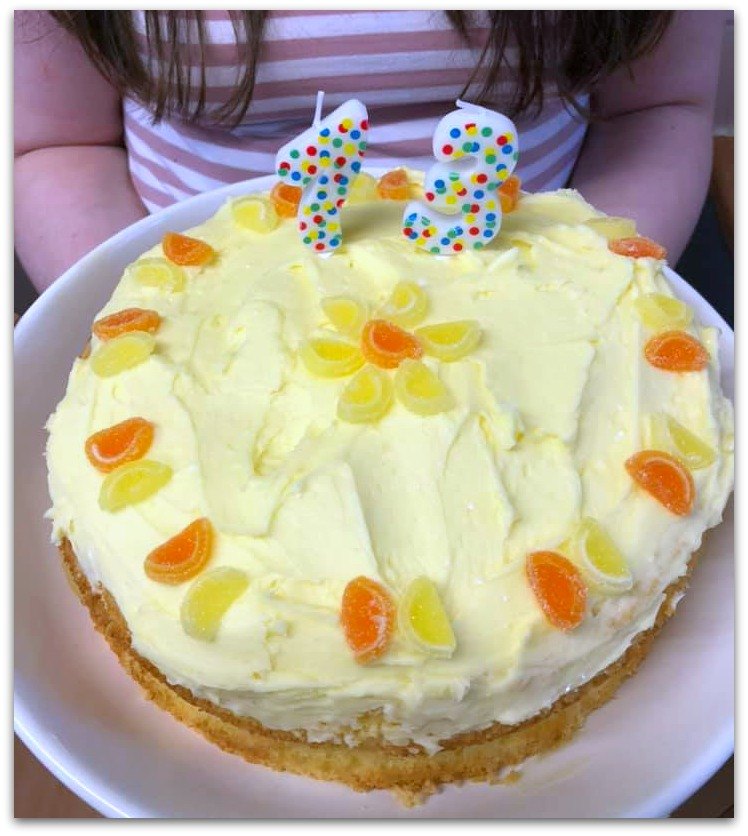 You can decorate it with candied peel, or little sugared pieces of lemon and orange, I used shop-bought ones but I am going to teach myself to make them for next time.
It keeps for about 2 days in an airtight tin, but never lasts that long in this house…