This is a fun and easy cheese scone recipe for kids, scones are usually easy to make and turn out well. This recipe is one I've adapted to make gluten & cows milk free. You could use vegan or normal cheese depending on what you prefer or need allergy wise. This makes about 10-12 scones.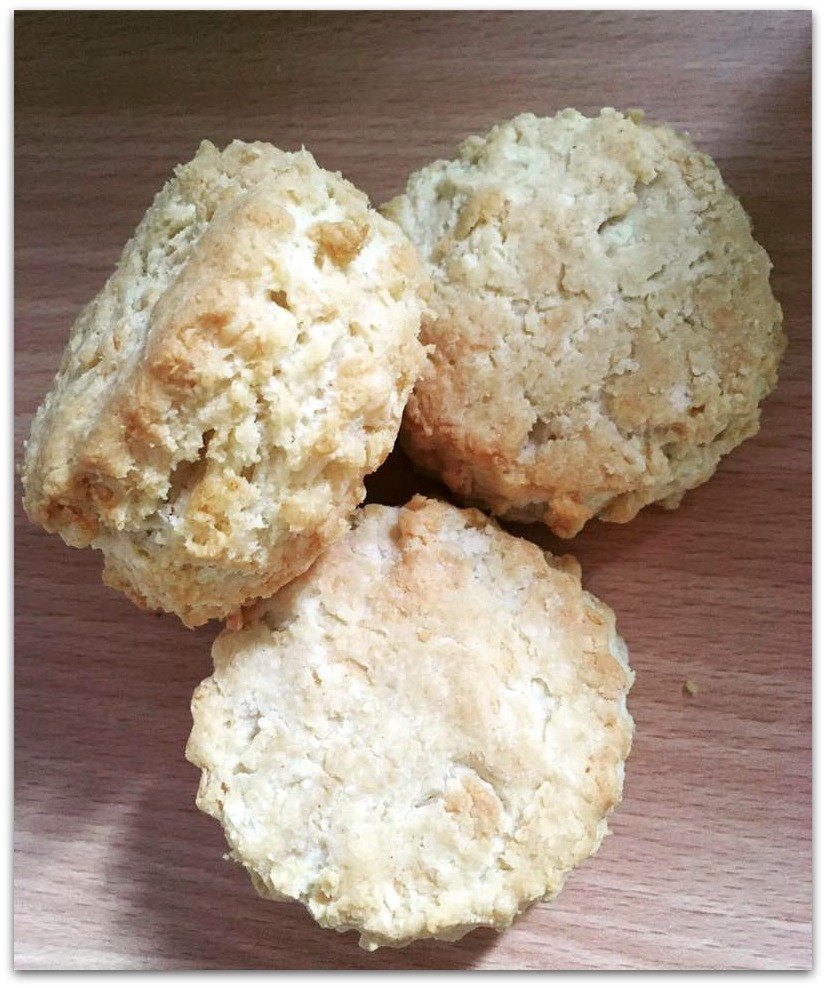 You need:
50 dairy spread softened (you can use margarine/dairy free spread, we use Pure spread, if you can use butter, that's fine too)
225g gluten free self-raising flour (we use Doves Farm)
1 tsp gluten free baking powder and 1tsp of dried rosemary
100g vegan cheese or cheese of your choice if you want to add cheese.
110ml of milk of your choice. We used soya milk but you could use goats milk, or lacto free milk if you can tolerate it.
What to do: 
Measure out the flour and baking powder  and sift it, into a bowl. Add the dried rosemary.
Cut  the butter or spread into small pieces and add it to the flour, using the tips of your fingers, rub it into the flour. The children liked doing this, teaching them to not use their whole hands and work gently is a good baking skill.
When the butter/spread is incorporated into the flour and it's a crumb like texture, you can add the goats cheese then your milk option. Stir it well, then you need to get your hands in, and help it to form a ball of dough. This is messy but fun for kids.
Dump the dough on a lightly floured surface then lightly roll it out so it's about 1.5 inches thick. Using a rolling pin gently is also a good skill for kids to learn.
Use a cutter, 3 inches across in diameter, cut scones out of the dough. Lightly re roll the dough and repeat. Be careful to not over work the dough, scone dough works best if handled as little as possible, so you have light, airy scones, not rock buns!
Place on a baking tray lined with parchment paper and cook on the middle shelf of a hot oven (preheated to 180 degrees) for 18-20 mins until risen and golden.
Allow to cool slightly then eat them. This bit never happens with us, we eat them whilst they are still hot, usually with some goats cream cheese or spread, or just on their own, hot and fresh. If you do have any left, they keep for about 1-2 days in an airtight tin. My kids like them in their lunchboxes.
The only problem with a cheese scone is one is never enough I find….