*this is a collaborative post*
Do you ever feel like no matter how much time you spend tidying up and do you need some tips to create a tidier home because you're still always living in a fog of domestic muddle? Buying more tubs or baskets to put things in can sometimes help, but often these can end up in a muddle too, and you still can't find anything.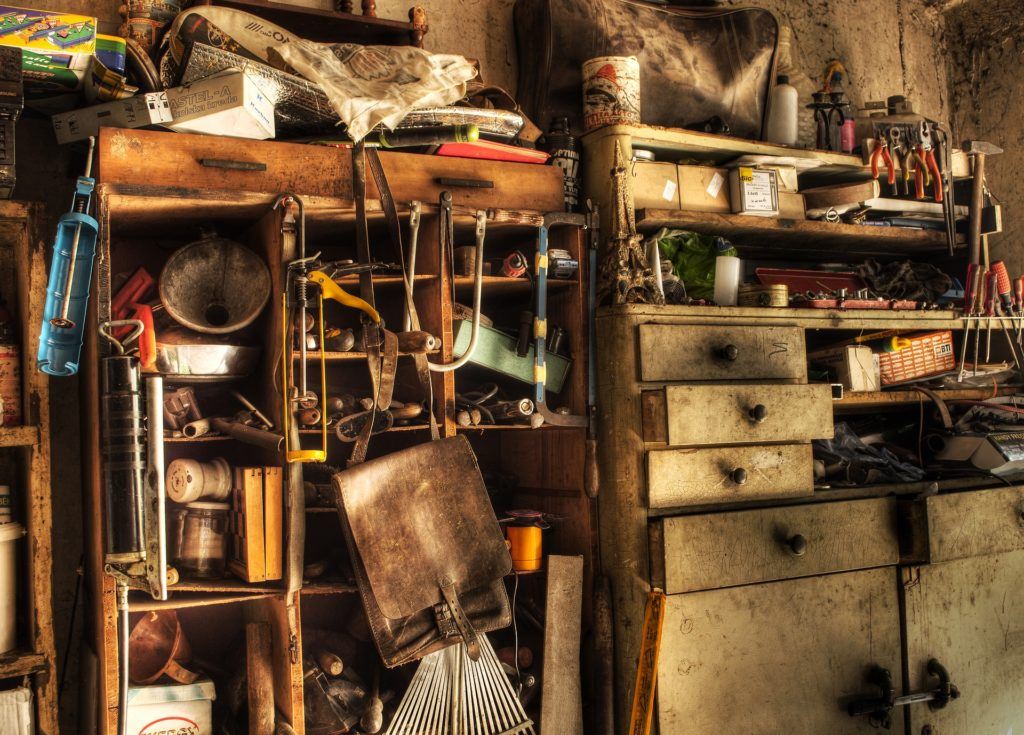 There has to be a better way.
Make Better Use of Space
Even really small houses probably have space that's not being used, which could be put to good use for storage. Up high on the walls, there's space for shelving. At picture rail height, a narrow shelf running around the perimeter of the room, or just across one or two walls, would add quite a few feet of storage space.
Up there you could put books or ornaments and collectibles. They're up off the floor and out of reach of tiny hands if you have small children, and there's more floor space for playing or relaxing.
Somewhere else you may never have thought of using is underneath the cabinets in the kitchen. There is loads of space down there, and if your floor is clean and sealed, no reason you shouldn't use it for storage. You'd have to remove the kickboards and install doors instead, so there's some DIY work to do, but those spaces could hold anything that's relatively flat or long. Think cleaning tools or equipment, board games, or bats and racquets.
Useful Storage Furniture
Storage furnishings are neater, and often more practical than tubs or baskets. There are hobby footstools that can double as small seats, lift-top coffee tables, and end tables with drawers and shelves. In living rooms, use these to hide away small gadgets and tablets, chargers, cables and games controllers.
Upstairs, we not only contend with growing collections of personal items like clothes and toys, but we also need somewhere for bedding, towels and other linen or textile storage.
Ottoman beds can provide a solution, as there's plenty of hidden storage under the mattress. Divans work in a similar way, offering drawers or compartments with sliding doors beneath. They're good for both children's rooms and the master bedroom. Another solution any kid would love is to have a loft bed with storage or a desk area underneath.
When you're adding shelves in children's rooms, try and put them at an appropriate height so they're safe and encourage smaller children to start putting things back in their place when they've finished playing.
Elsewhere, such as the airing cupboard if you have one, look for places where you can put extra shelves. Could you fit a cupboard under the bathroom basin to help hide bottles and other supplies?
Remove What You're Not Using
An easy way of making space at home so it's easier to keep tidy is simply to not have so much stuff at home. Don't worry, this doesn't necessarily mean cutting down on, or getting rid of, possessions! It just means being a bit more selective and savvy with storage. Don't worry, this doesn't necessarily mean cutting down on, or getting rid of, possessions using something like a Skip hire but you may need to get creative about what you do do with items you don't want.
You don't use the lawnmower during the winter, and garden toys or furnishings left outside in winter will fade and go mouldy in the rain or snow. It's a similar situation with clothes – wardrobes change with the seasons, but that doesn't mean we want to throw away everything we have when the weather changes. At the same time, some toys fall out of favour for a few months and are left to collect dust or get broken at the bottom of a toy cupboard.
Self-storage units are brilliant for seasonal items. You get to keep everything you own without having to find space at home. We have plenty of self-storage in London, and you're sure to find a handy and accessible option wherever you are. When you want something back it's easy to get, but when you're not using an item it's secure and stays in good condition.
Taking advantage of seasonal self-storage is the secret strategy behind many a tidy, organised household. Plus, there's the added benefit of stuff feeling new and fresh again when you bring it home. This seems especially true with clothes and toys.
So, if storage tubs, tower chests and cute baskets are only adding to your clutter, it's good to know there are some alternatives to consider for a tidier home.