*This is a review post. We were kindly sent some popcorn to review*
Valentine's Day is almost upon us. What are your plans? If I said we had no plans other than to eat popcorn and watch a movie, I wouldn't be joking. We have had rather a tough week, fighting off a rather nasty flu virus that has taken us all out one by one, in one way or another.
I usually make popcorn for the kids, but as a special treat for the adults, we have some rather delicious and moreish treats from Popcorn Shed.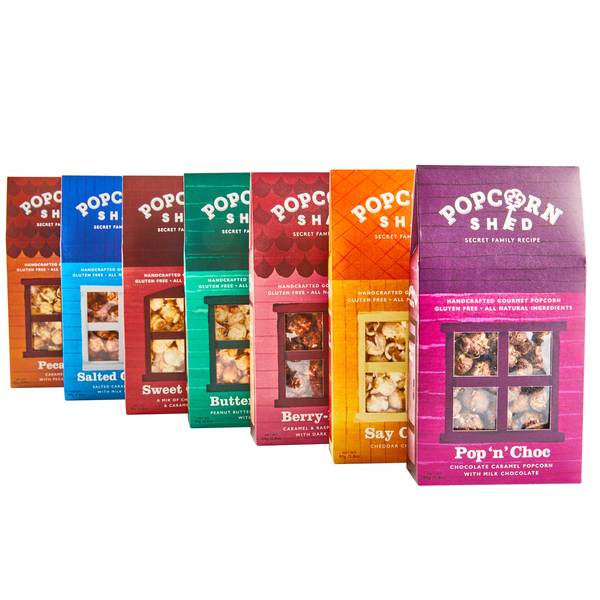 They have a wide range of flavours and because they have a selection of vegan options, this means there are some safe choices for us for our food allergy issues.
We don't tend to make a lot of fuss about Valentine's Day, I am the practical and pragmatic one and the husband is the romantic one, so we come to a compromise. We have been married for a long time, and together for even longer so we often feel like Valentine's Day comes along and we keep it low key.
So our plan for the night is simple. Get the kids to bed as early as possible (no mean feat, my kids have FOMO – fear of missing out, so if they think they are missing out on popcorn and a movie they will be most unimpressed, so we won't tell them) and then we are going to choose a movie we both want to watch and enjoy some popcorn and some much needed time together. We will probably be in bed early, tired parents that we are, but it will be nice to have a little time and treat ourselves.
Popcorn Shed's comes in perfect sharing size boxes and there are a flavour and taste to suit everyone, from caramel to chocolate and berry. The only problem we have is agreeing with what movie to watch and share it out fairly…
What are your plans for Valentine's Day? Popcorn Shed makes a great treat gift for someone for Valentine's Day. You can't really go wrong sharing a little popcorn love, can you?