Life can be tough, but as my therapist says, there is always something to try and see in a good light. So welcome to Things that have made me happy this week. Sharing the good things amongst the tough and sometimes hamster wheel slog that life feels like.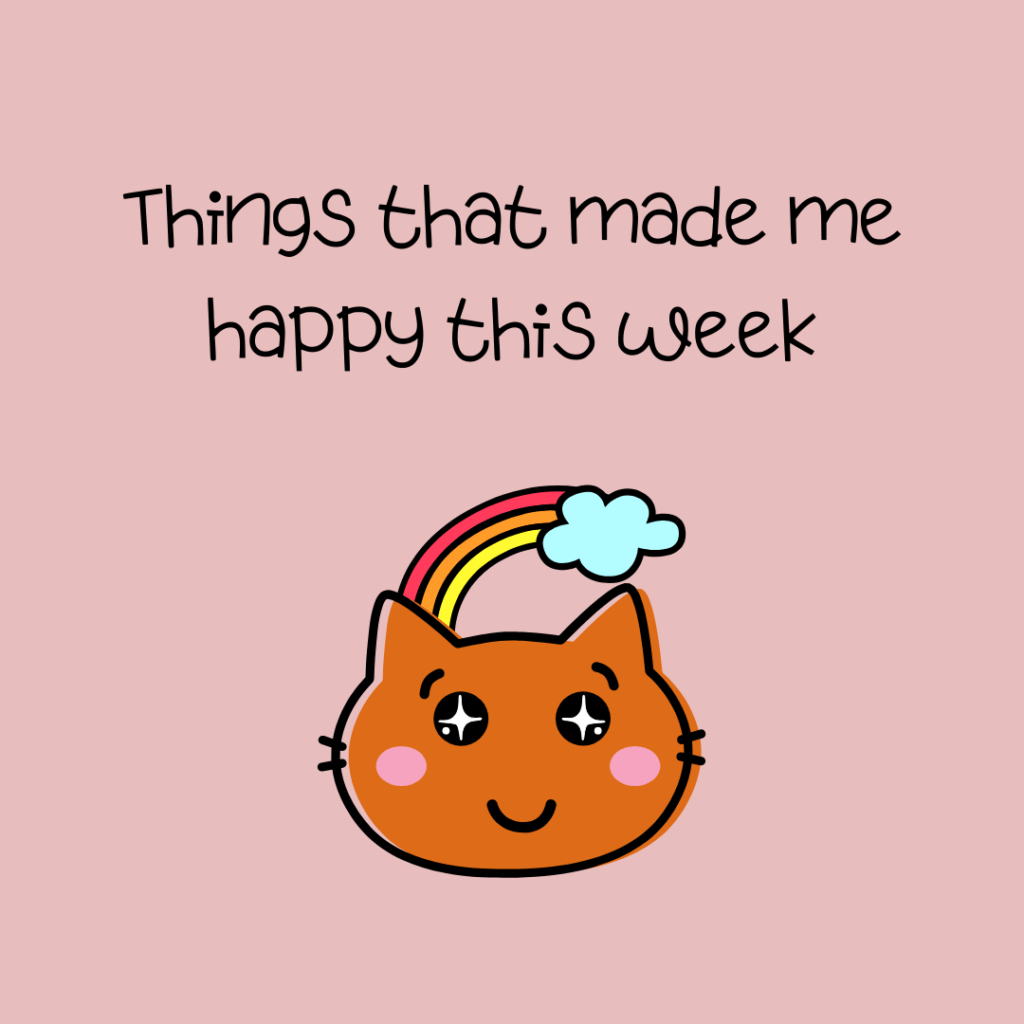 This week has been a little rough. The teen came down with a nasty flu type bug at the end of last weekend and was off school for three days. She had high fevers and a few other symptoms. We also had a run to the local walk-in clinic to check she didn't have an ear infection. The rest of us have been fighting off the lurgy too this week, it's been sick days and working from home all around. I have struggled to find a lot to be "happy" about, but there are some bits.
So what has made me happy this week?
Valentine's Day made me happy. Not because flowers, expensive gifts or mad mushy stuff, but because my lovely boy made a lot of effort and fuss for his whole family when we were feeling ill and that was very special and far nicer than anything commercial and expensive.
Our new mattress topper arrived. It's taken a month. I am very excited because so far so good. We have had a bit of a quest to get something that was comfortable for me.
Meeting two new babies this week made me happy. A good friend had her baby in December but I haven't been able to see her yet. I was able to at least say hello and give her gorgeous son a quick cuddle. I also skyped a friend in South Africa who had a baby three weeks ago and got to meet her daughter over video chat, which was fun.
Binge-watching TV series has made me happy this week. I have started watching "Death in Paradise" a rather cheesy series on the BBC from the start, and also Madame President, a sort of female protagonist West Wing type series. Being off sick with a lurgy is a good excuse to catch up on these things.
That's about it for this week. Hopefully, we will be germ-free next week as it's half term. I am very happy for a week off homeschool, routine, and busy-ness.
What's made you happy this week?