Life can be tough, but as my therapist says, there is always something to try and see in a good light. So welcome to Things That Have Made Me Happy this week. Sharing the good things amongst the tough and sometimes hamster wheel slog that life feels like.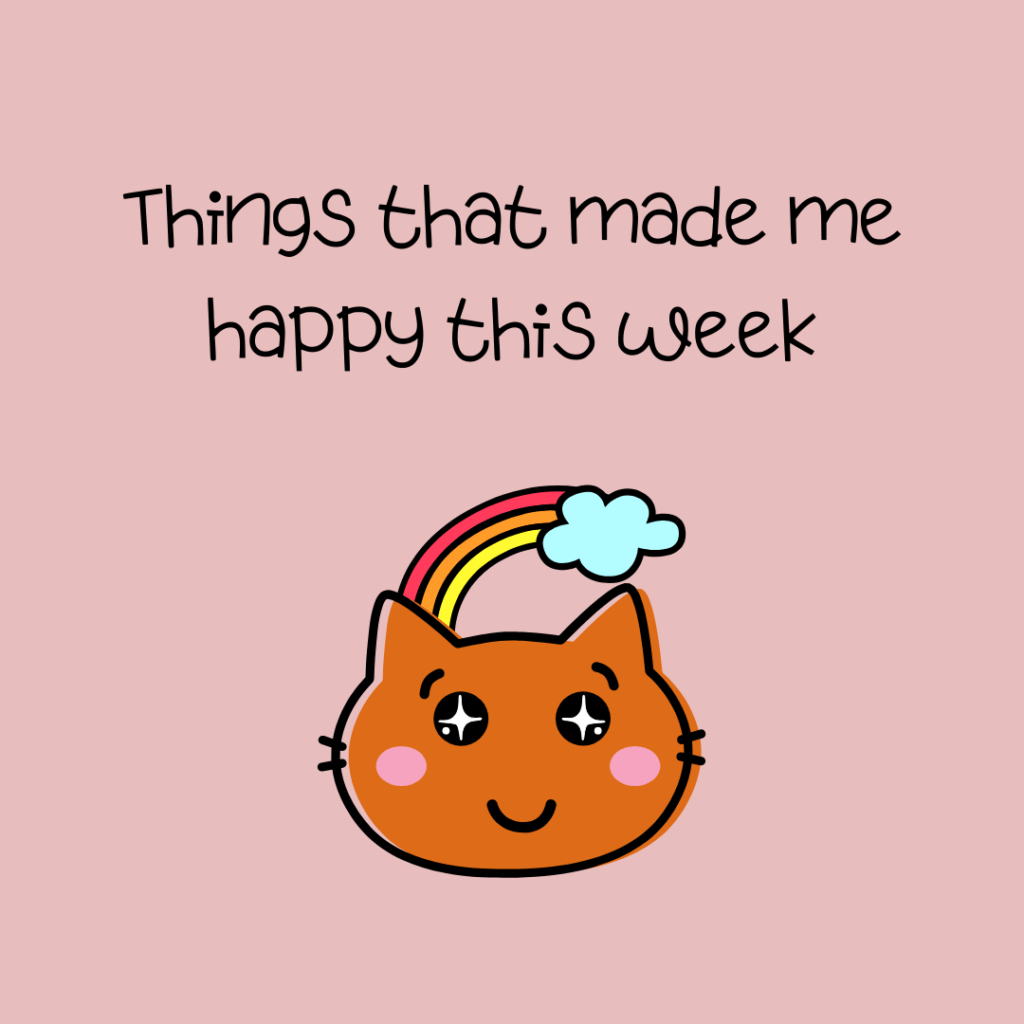 Another toughish week, but I think it's been tough for a lot of people. Worry about the Coronavirus isn't helping anyone, and I will admit that it has made me fairly anxious. We all seem to be waiting to see what will happen, and if it will be as bad as the media seem to be telling us. Let's hope not.
Teaching my boy to knit – made me happy this week. He has been pestering me to learn, and it's a good skill for concentration and knitting is an activity that he seems to be enjoying so it was fun to teach him. He wants to make a patchwork blanket, once he is a bit more confident. I find teaching the kids to knit a little challenging because I am left-handed and they are not, but we manage and I use YouTube to let them watch videos of people knitting to help them too.
Baking – made me happy this week. We have been making Bunny Bread which is a fun thing to make and eat for Easter and an easy way to bake with kids.
Pretty things made me happy this week. I recently started following Pippa's Bowtique on Facebook and purchased a lovely little unicorn clip from her. She's got some lovely items in her Etsy shop, well worth checking out.
So that's the things that have made me happy this week. I would love to hear what has made you happy this week? I think we could all do with some cheering up and being made to smile.