Getting my kids to eat vegetables can sometimes be a challenge but this recipe for roasted carrots that I basically created one day when I had a glut of carrots I needed to use is a firm family favorite, easy to make and works well with all sorts of meals as a side dish or even cold as part of a salad. My teenager is convinced that vegetables are evil but even she will happily eat carrots when I cook them like this. It's a win all round.
Carrots are a great source of nutrition and if cooked well can be delicious and don't need to be boiled to oblivion ala school dinner style. We eat them raw with dips, steamed, or I add them to meals like casserole and stews.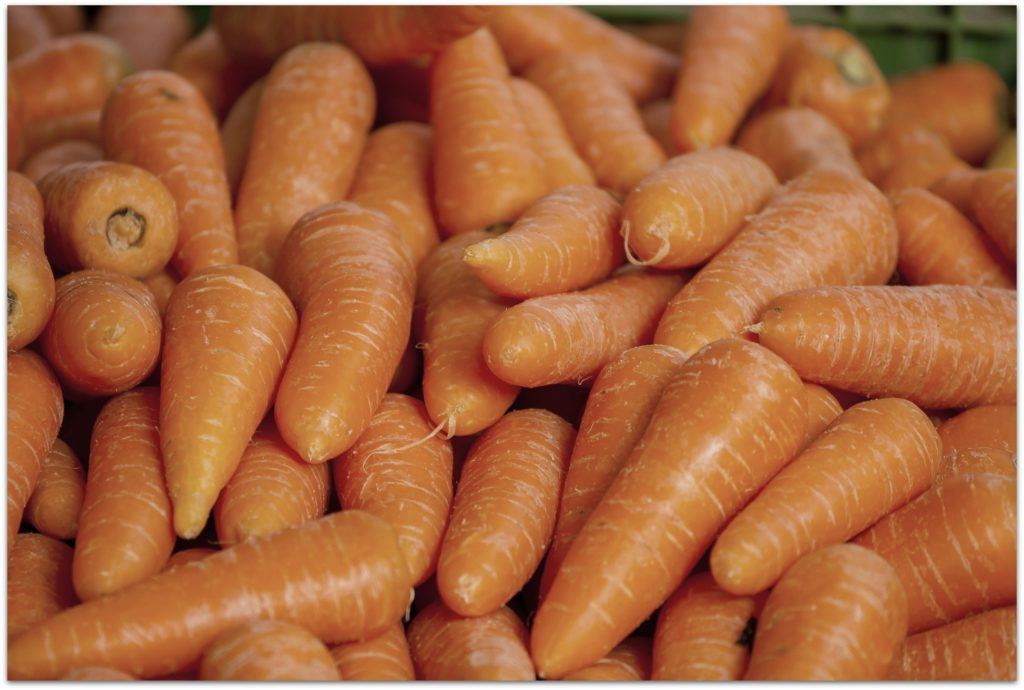 For this recipe, you will need 8 large carrots. Wash them but you don't need to peel them, although you do need to make sure they are clean and scrubbed well. This recipe works well because it's all things you probably have in your cupboard.
You will also need 2 tablespoons of olive oil
1/2 tsp of Rock or kosher salt
A pinch (teaspoon) of dried herbs I use French Herbs de Provence which I usually bulk buy in France when we go supermarket shopping there. But you can use any dried herbs that you have to hand that add flavor.
A baking tray lined with foil and set your oven to 190 degrees.
It's fairly simple from there.
Chop your carrots into 1-inch chunks, and toss them with the herbs, salt, and olive oil until well coated. The place them on the baking tray and cook them in the oven for 40 minutes. They will be tender inside but slightly roasted outside and full of the flavor of herbs and salt.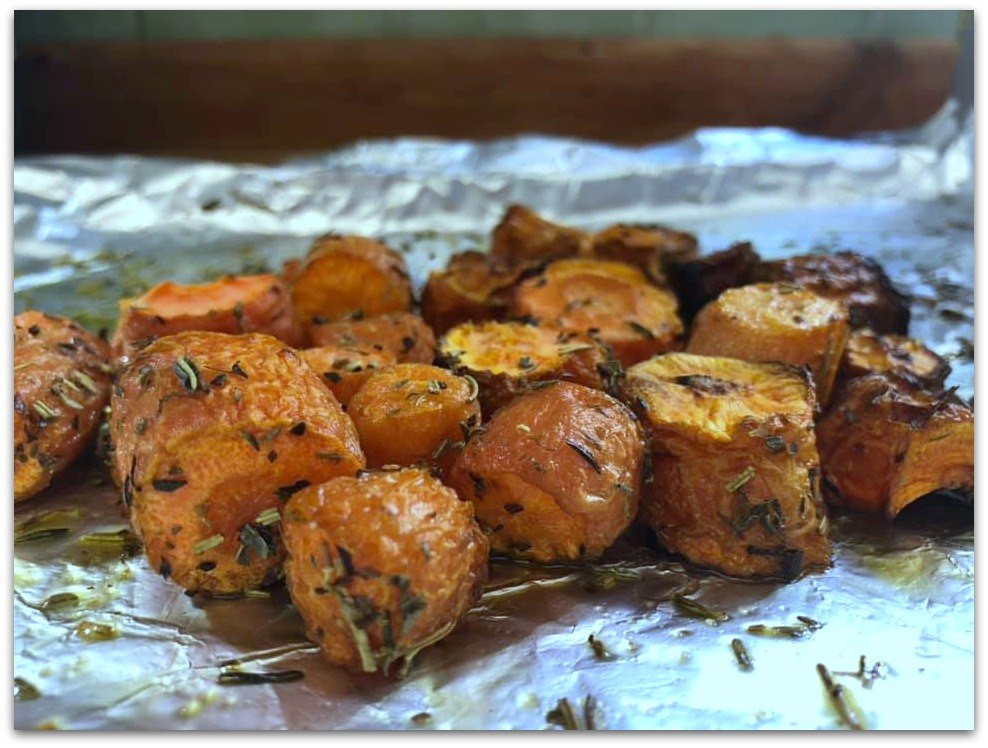 If your family aren't carrot fans then these roasted carrots just might convert them…