Vitamin C and Caffeine are part of my daily routine. I drink a cup of coffee, first thing and then when I am having breakfast I take a multivitamin and iron, which includes vitamin C.
But I also use both on my skin too. I feel like my skin always looks tired and in need of a perk up so this is my go-to regime for helping to make me feel that I look less tired and something I try and do at the end of winter and into spring.
Vitamin C has many benefits for skin are vast, including its ability to even out skin tone and diminish the appearance of fine lines and wrinkles. While this powerhouse ingredient is well-known for its skin-brightening benefits, research also shows it can shield skin from the visible impacts of environmental stressors, including free radical damage. (source)
Caffeine is a vasoconstrictor, which means that it constricts blood vessels. The idea is that applying a vasoconstrictor like caffeine on red, puffy, or otherwise slightly inflamed skin reduces blood flow to the area, thereby reducing the appearance of inflammation, so it can improve the appearance of puffy, tired skin. (source)
I will say in advance of sharing what I use that if you use Vitamin C preparations on your skin, you do need to make sure you are being particularly stringent about patch testing first, as some skin can be very sensitive and react badly and you should be using a daily high SPF sunscreen already but must use one if you use Vitamin C products on your skin.
I use Vitamin C and Caffeine as part of my morning routine.
My current get up and glow routine works like this:
A small dab of coffee facial scrub, from UpCircle. Made with coffee grounds and essential oils. It helps to brighten skin, remove dead skin cells, and get the circulation going. It's gentle and smells amazing. A little bit goes a long way and it's an eco-friendly brand too.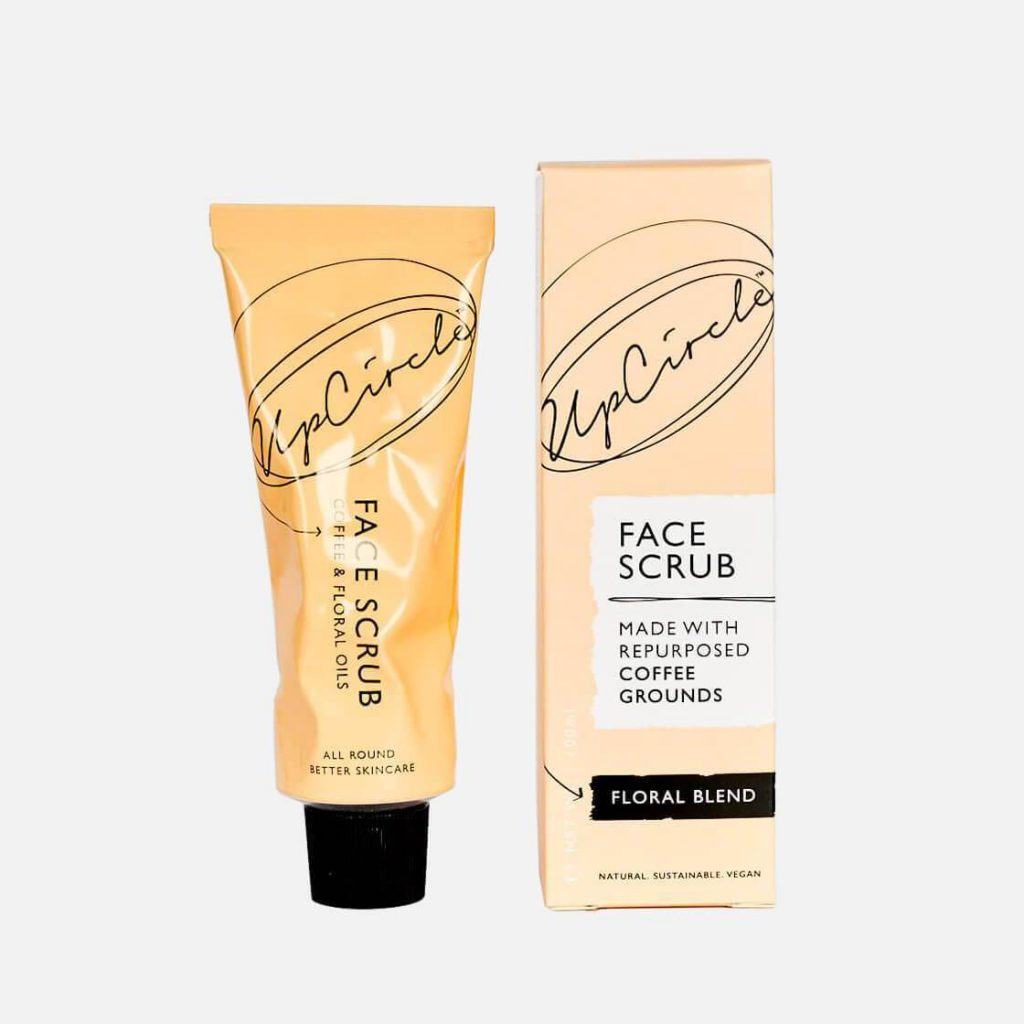 A vitamin C facial mask from This Works or if my skin is really tired and needs a proper boost I use the Clinique 7 Day vitamin C treatment, with a facial exfoliate wash and concentrated Vitamin C treatment.
Both are quick and easy to use, and fit in nicely as I squeeze my morning skincare routine in between brushing my teeth, and trying to get my kids ready to leave for work or school.
Whilst I am letting my actual cup of coffee take effect, I use this solution from Deciem and The Ordinary, around my eyes. Again, I keep it in the fridge for maximum cooling and soothing effect.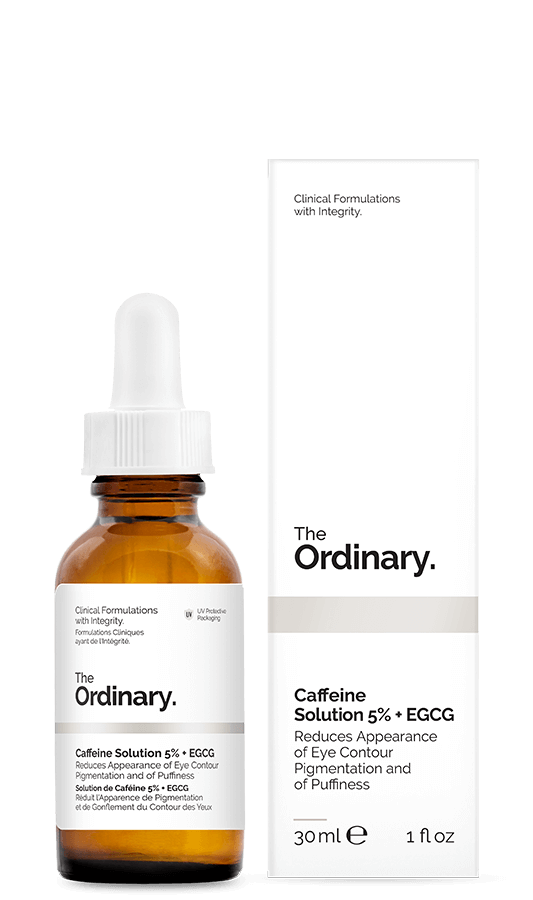 Finally, I add a small amount of this vitamin C powder to my daily moisturiser, and let it fully absorb and sink in before I top up my skin with a sunscreen according to the day I am having. I don't use this if I am using the 7-day vitamin C regime.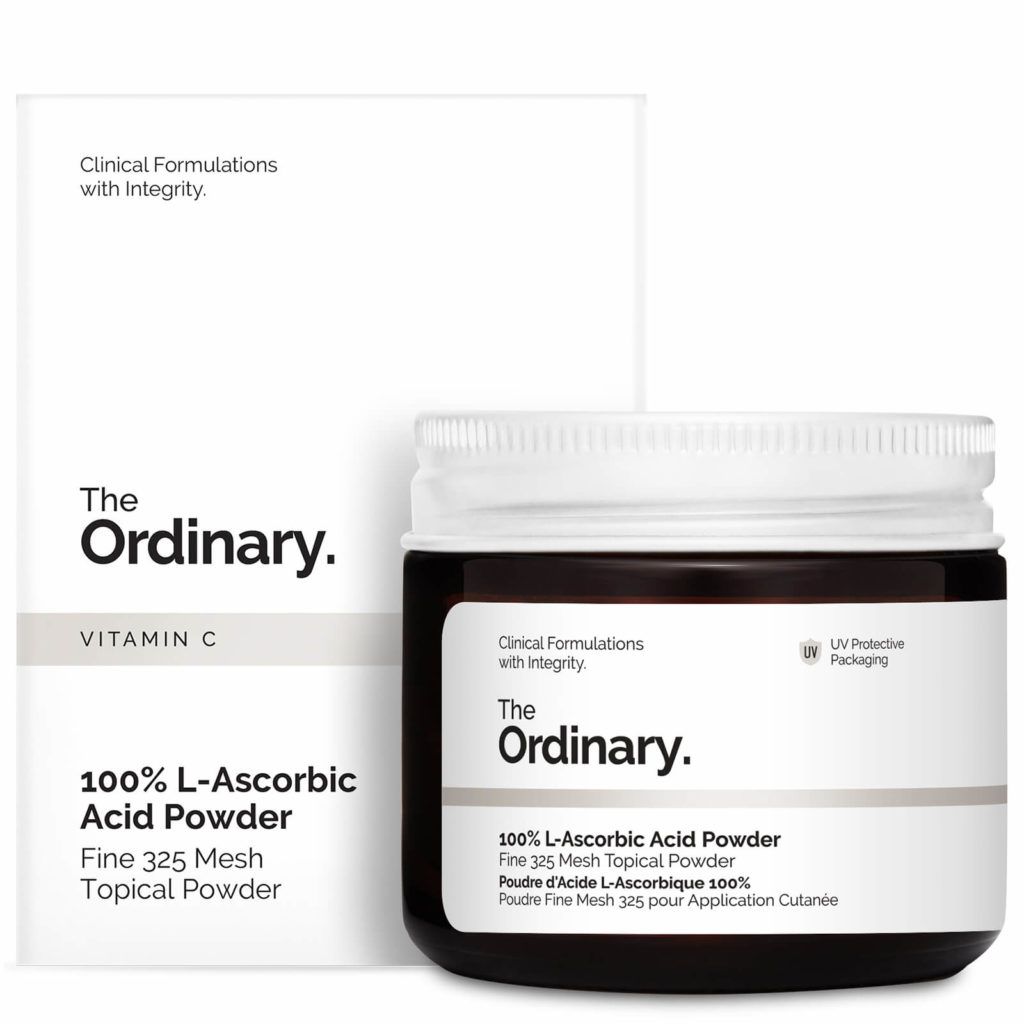 This regimen is helping to make my skin feel much less tired and works well. It takes about two weeks before I notice real differences but it really does help and is simple and easy to slip into my daily routine.
So it's not just in my cup of coffee or my daily vitamin that I am getting Vitamin C and Caffeine. But a cup of coffee still counts. Mum has to do what works, doesn't she?