* I was kindly sent some self-care and pampering products to try*
Self-care and pampering are part of my routine to look after me, so that I feel good and can look after everyone else around me that needs me. I try to make sure a get a little bit of time each week, even if it's just half an hour for some gentle skin and hair care and some TLC for me.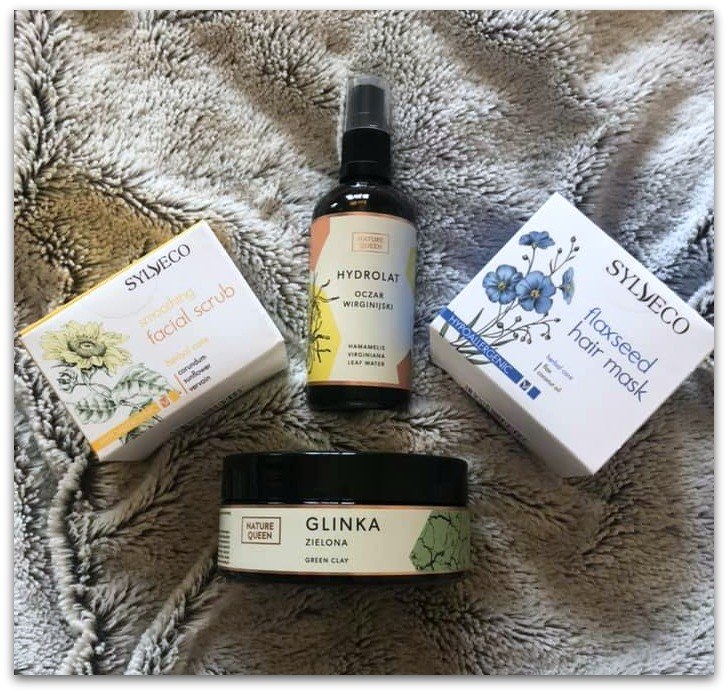 Nat-Ul has some lovely skincare treats to help make self-care easy and their products are high quality, and made by companies that source natural ingredients so you know you are putting the best gentle treatments on your face, body, and hair. We are big fans of their products and I am always happy with their delivery and service.
I tend to focus on getting the basics right, so a face scrub and mask, and some deep hair conditioning treatment, with a little peace and quiet usually does the trick for me and makes me feel much better and more able to face life.

First things first and a gentle facial scrub to remove dead skin, unblock pores, smooth and brighten. This one is gentle and doesn't irritate my skin.
Then I put on a hair mask to help with dry ends and give my hair some gentle conditioning and shine. I tend to put some on, wrap my hair in a towel and leave it to sit and soak in whilst I get on with other things or the rest of my self-care routine.
Whilst I am waiting for my hair to get some much-needed love and care I use a clay face mask to help clean out my pores and tighten them and freshen up my face. I mix this one with some gentle toner and apply it with a brush. Let it dry, and cleanse it off with a cloth. Brighter and happier skin.
Finally, rinse and towel dry my hair, comb it through, and spritz some gentle and soothing toner all over my face and neck to freshen up and finish off.
Simple, easy, and makes me feel like a new woman, or at least in good shape to get on with life. Self-care and pampering is definitely something I would recommend for everyone, even if it's just a little time to look after yourself when you can. If we don't look after ourselves and our skin, who will?