Welcome to Our Week in Photos. Our way of sharing our week and what we get up to with our family abroad and grandparents who like to keep up with our life and antics.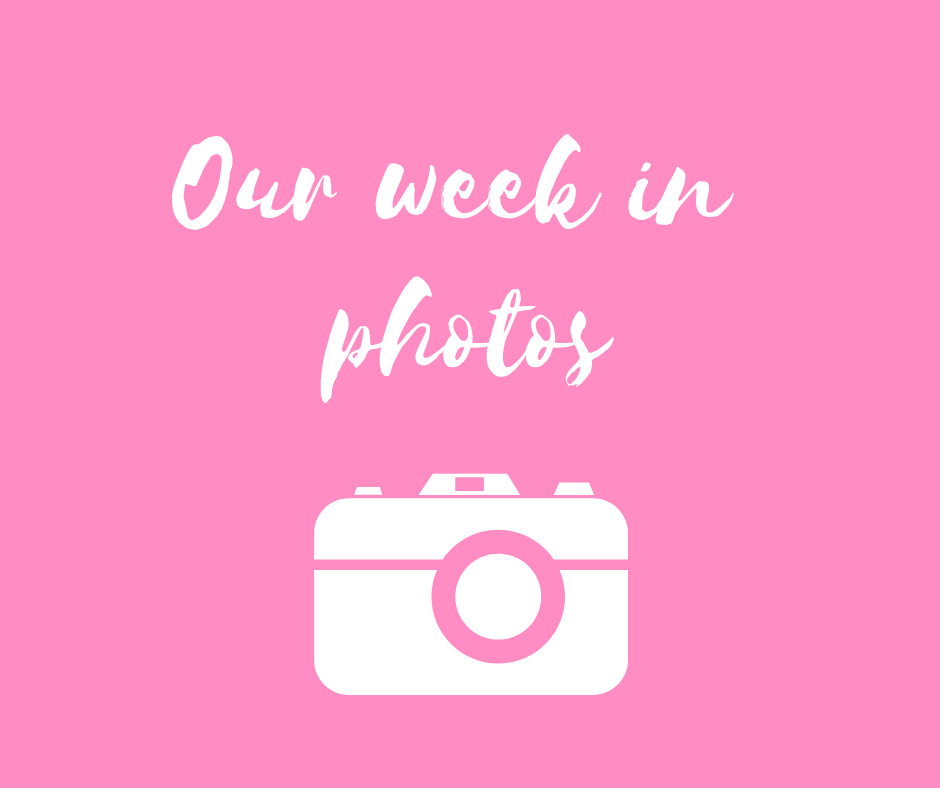 We have had a good week. It's been interesting, with another birthday in lockdown, this time for the husband, but we made the best of it, and he had a good day. A friend appeared to socially distancingly like sing Happy Birthday and we had cake, presents and a mammoth water fight in the garden too.
We have also commenced another mammoth DIY project, with repainting the boy's room, which is much needed but a long and hard job, especially with the kids around. They swing between being helpful, squabbling and behaving like unhelpful but bossy project managers. We will share some photos when it's done. Meanwhile send thoughts, prayers and gin our way…
I think it's now half term, I must admit despite how long Lockdown has been, the days and weeks do seem to fly and I am mostly doing ok. We sadly had to postpone our summer holiday, which was planned for later in the summer, which did give a moment or two of anger and frustration. If you follow me on Twitter you will know I am fairly vocal about how incompetent our government has been about the handling of this crisis and pandemic, so I will save you from that here.
We did go out this week. We needed to go collect medication from the pharmacy, and then we were able to have a socially distanced coffee and run around, which was good for all of us. It feels strange to be out, we have been in lockdown since March, and seeing people doing what looks sort of normal but isn't did feel weird.
This is my favourite photo from this week. Apparently they think it's funny to pose like the people we often see doing yoga near where we live. Thankfully no people practicing yoga were seen to be offended when I took this picture…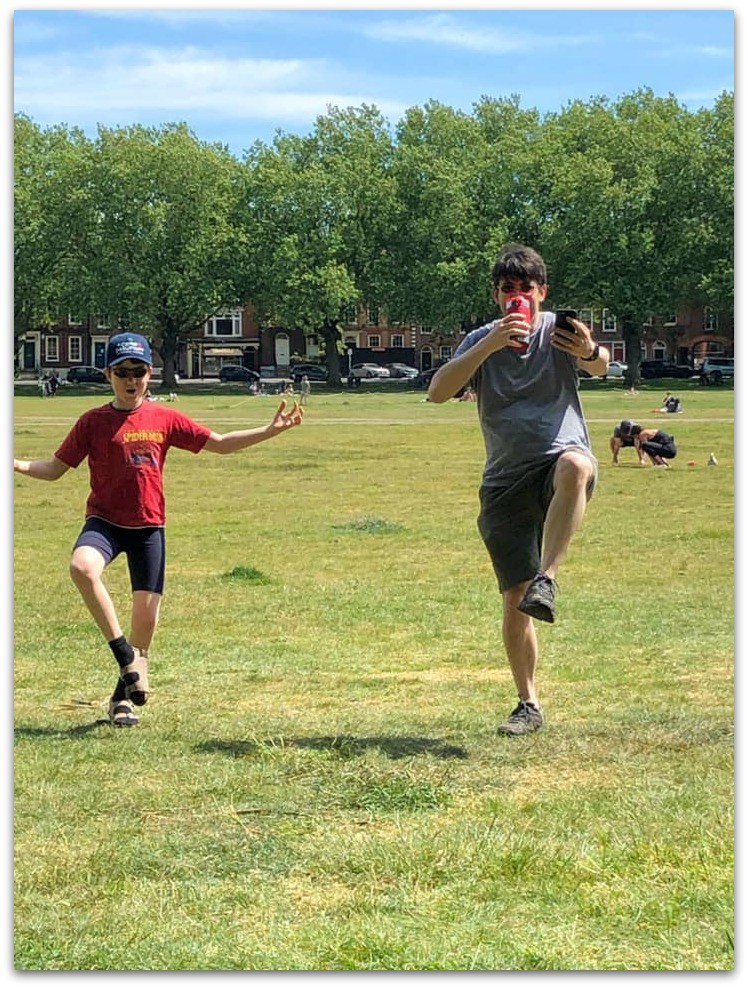 And now we roll into half term, and the weeks and days roll on. I hope this week has treated you kindly, you can see our weekly video of our week in photos here too…