*This is a review post. We were asked to review a Teen Calm post and share our thoughts*
I think becoming the mother of a teenager was a big milestone for me, and parenting a teenager is a new adventure that can be very challenges and being a teenager these days can be a very tough experience for them and also their parents as we help them navigate life. Teen Calm asked us to share about their fabulous boxes that can help.
Many anxious teens find themselves in the position of not knowing how to self-regulate. This maybe due to a long-term condition like ASD or ADHD. They may be being bullied or have suffered a trauma. Often it's simply a symptom of the biochemical challenges of adolescence, combined with the pressures of school.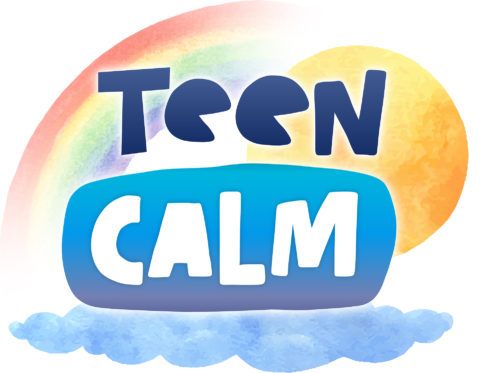 Teen Calm is one way we can encourage our young adults to practise proper self-care, so they can develop the confidence, resilience and sense of well-being they need to lead successful happy lives.
This is a brilliant idea. A Subscription box just for teens, designed by a mum and daughter who know what works for teenagers and who carefully and thoughtfully put together the boxes to send out every month to surprise teens and give them something to look forward to. You can adjust the age and gender of the box to suit the needs of your child and if your teenager has special needs that can be taken into account too.
My teenager has struggled with a lot of life challenges in the past year or two. She has dealt with being bullied at school, her dad being very unwell for a period of time, and some health issues of her own. So this is an idea morale booster for her, and a lovely treat she can look forward to each month. I surprised her with it, and she's shared with us, what she thinks.
"I love getting new things. I mean, who doesn't? Getting things that really suit my personality is even better. I got exactly that when I received a Teen Calm box recently. I loved every item in it and believe it or not it actually made me feel calm.
The box contained:
Sweets
Fluffy slippers
A Notepad
Some really cute Post It notes
And a book on Anxiety which I really enjoyed reading.

All of these things are my favorite or interest me in some way or another and I've really enjoyed using them over the last week or two. The slippers were definitely my favorite item in the box. They are so fluffy, make me feel so calm, look so cute (they have panda ears and eyes on them), and make me feel like I'm walking on clouds. I'm wearing them as I type and trust me, I feel super relaxed and peaceful. I would recommend Teen Calm to any Teen who needs something to make them feel happy and relaxed. The box really made me smile and can do wonders for anyone feeling a bit down or even someone who isn't feeling down but just likes a surprise. In short, it will make anyone happy no matter who you are or how you are feeling. These boxes were a really good idea and the people making them are doing a great thing for Teens all around the world especially during this difficult and unprecedented time.
Mum says:
This is a great value box, when you look at the items it contains, and the planning that goes into it, and it's a great one-off gift or a regular subscription box for a teen you think might need and enjoy it. Helping our teens and supporting them is a tough part of parenting sometimes and I am all for resources like this that help.