*This is a review and giveaway post, we were sent some items to share about and review*
I don't know about you, but sometimes I get in our care and wonder if something has died in there. How do you make the car smell fresh so getting in it isn't a moment of dread followed by rapid winding down of windows to get some clean air in?
What makes a car smell less than pleasant?
Age of car, and old air conditioning or air vents can make it smell fusty.
Spills and food mess can add to the odour factor.
Pets can contribute to the smell of a car and pet odours can be hard to get rid of. We had a cat accidnet in one of our cars when our older cat was a kitten and decided that she didn't appriacte being taken to the vet in her cat basket and peed everywhere. Cat urine is tough to get rid of and can leave a lingering smell for a long, long time.
If you smoke or vape, your car can absorb that odour, and it lurks and is fairly obvious.
Frankly, for us, having children has made our car smell. I swore when we decided to have children, that we wouldn't allow mess in the car, that they wouldn't be allowed to eat in the car, or leave rubbish.
Erm, let's just say that rule didn't last long, and I bet I am not alone.
But we have a solution and a giveaway too to help make the car smell fresh again.
Lynx for Car have handy, easy to use car air fresheners and odour removers that work well in your car. You can use one on the air vents,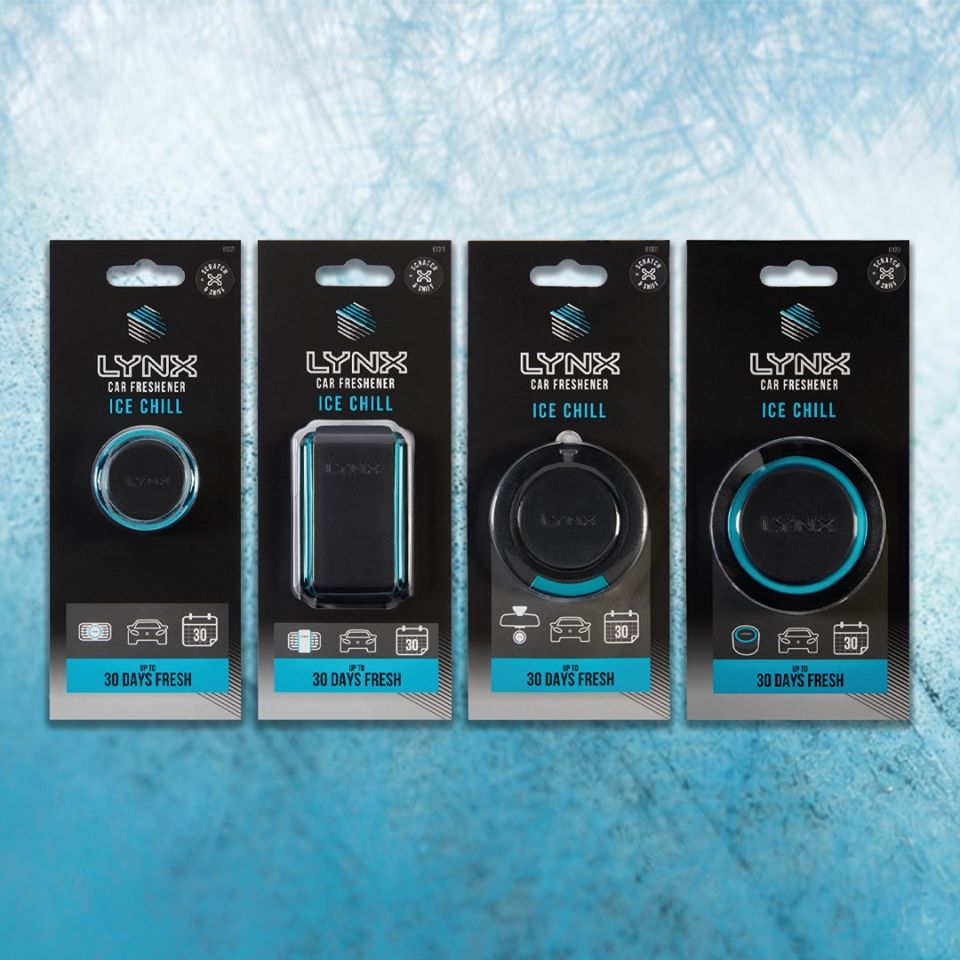 or a disc to generally freshen the air in the car and they have the familiar Lynx scents we all know. These are perfect to make your car smell so much better and a great gift idea for someone who is car proud. You can also refill them which is helpful when you need to make sure your car always smells fresh.
We have one set of car freshener kit to giveaway to one of our readers. One winner will get a whole set of car fresheners to improve your car's ambiance and smell and keep it smelling good all the time.
All you have to do to enter is to share which Lynx scent is your favourite in the comments and then click on the link below to enter the giveaway and complete your entry.
One winner will be chosen on the 19th June and contacted via e mail.
UK and over 18 entrants only.
Spam entries will be deleted and all requirements must be completed to qualify.
Winner has 28 days to respond or a new winner will be chosen.
Please see our GDPR and privacy information for how we store and use your data.
Lynx Car Air Freshener giveaway
So what are you waiting for? If you want to make your car smell better or win this as a gift for someone then go enter… Our car has never smelled better!