*This is a review post. We were kindly sent a Maps International Map to use and share about*
As a family, we want to plan more travel and to explore new places. Maps International is helping us with that.
As a child, I was lucky enough to live in and also visit many places and countries around the world, and the husband lived in South Africa where some of his family are from, so we both know that there is a world of exploring and amazing places to visit out there. We have done some travel with our children, to Thailand and France, but haven't done as much as we would like. Travel is a great experience for children and a wonderful way to learn about people and life outside of the country you live or come from and to see amazing sites.
This beautiful Scratch the World Map is perfect for plotting and planning travel, inspiring us with new places to visit, and also for home learning and homeschool curriculum.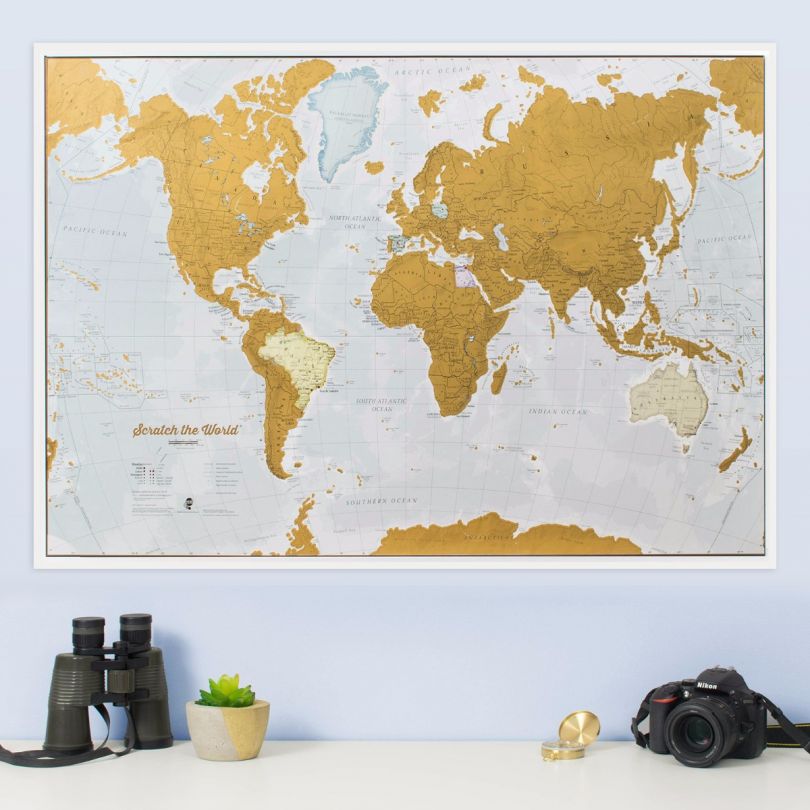 A really fun way to look at a map, and when you are done, you can frame it so you have a beautiful map to remind you of the places you have been and the places you want to go to.
Simply scratch off your visited destinations to reveal the beautifully styled, up-to-date map underneath. It's the perfect map or gift for the travel enthusiast allowing complete personalisation of the map to display a unique travel story.
Displaying high quality cartography, this is the most detailed print you will find for the scratch concept map.
Simply grab a coin and start scratching off all the destinations you have been lucky enough to visit creating your own personalised continually changing world map. Not only are countries featured on the map, but there are also cities shown on the top layer and the world map underneath, allowing for more detailed scratching.
This would also make a great gift for someone who loves to travel, and you can have it mounted or simply rolled and ready to deliver via their site. It's a great quality, well made map that can be treasured for a long time.
As for us? The boy decided he wanted to make a list of all the places we would like to go as a family. He asked each of us for three places we would like to visit.
Mum – Hawaii, Iceland and Canada
Dad – West Coast of America, New Zealand, and South Africa
The Boy – Lots of countries in The Amazon, The Everglades in America and The Antarctic and Indonesia (cold and heat, he's a boy who likes to go to extremes)
The Teen – The USA (it's not a small place, that could take her a while to travel and visit) Australia and Italy
So that's keeping us busy planning (and saving, travel costs have to be considered of course!)
It's been great to use as an educational tool. Looking for new places and looking up places we don't know about too.
Where would you go if you could choose anywhere to travel? What's on your bucket list of travel places to visit?