*This is a review post* We were kindly sent some products to try*
My teen is very fussy about what she uses on her hair, and Locks In Goodness kindly sent her some products to try out to see if it met her very high teenage hair goals standards.
At Locks In Goodness, we believe in natural hair care so have created products to tame and style your locks that are bursting with ONLY plant-based goodness.
They are 100% natural, organic, vegan and eco-friendly with absolutely NO NASTIES that can even help to repel nits and lice!
Our packaging is 100% recyclable, sustainable and made from renewable raw materials.
Our Natural Hair Smoothie is a leave-in conditioner and detangler that tackles the toughest of knots whilst smoothing & taming your locks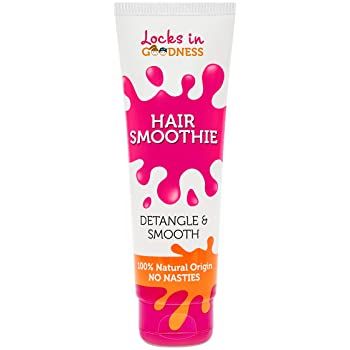 Our Natural hair Gel is perfect for spiking, fixing, shaping and keeping hairstyles in place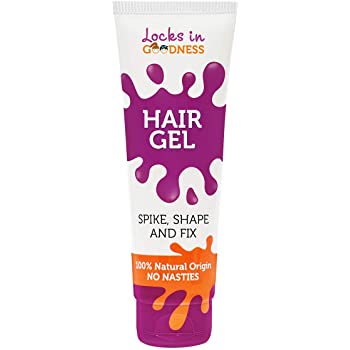 Mum highly approves of these because they contain no nasty ingredients, and even ingredients that repel head-lice (always a win as a parent of children in school) and the packaging is recyclable and the product is vegan. These are all things I want to hear. The smoothie and gel smell amazing, and cost-wise they work well in my family budget (and having a teenager means my family budget often is stretched!)
But what does the teen think? Because THAT is of course the most important question as she is the one using them.
She says:
I really like the hair smoothie. It smells lovely and makes my hair smell clean and because I have long, thick and curly hair, which can be hard to keep tangle-free, it's a great product for helping me to smooth it after I have washed it. I don't need to use a lot and it helps me to comb my hair through and get rid of tangles. I like that it contains ingredients that help to keep head lice away. Thankfully my mum is really strict about looking out for them, and we haven't had them too often, but anything that helps with that is a good thing and keeps my Mum happy.
The gel is great for styling. I like to experiment with hairstyles and make my hair look nice, and it's not sticky and doesn't make my hair feel all hard and weird. My brother also likes hair for styling his hair, when he needs to look smart for his dance classes or exams so he says he is going to be borrowing it from me. I think my mum will probably get another tube to stop him from stealing mine. I definitely would recommend both the gel and the smoothie for hair smoothing and styling. They make my hair feel and look good and that is very important to me.
So that's a win all round, approved by both mum and teen. That is not always easy to do these, days, so it's safe to say that we think they are well worth getting your hands on these to make hair care and styling easier for kids as well as being able to use products that are safe and kind to skin and the environment.