This recipe for easy egg muffins is my go-to when I want to get lunch made or a snack for the kids, and I don't want to make much fuss or effort but I want to fill them up. They don't contain any flour so they are not technically a muffin but that's what my kids call them. They are gluten-free and you can add whatever ingredients you like. I find these great for using up things in the fridge. You can add frozen veg to them too. They are cheap but you could add fancier ingredients to them if you wanted to make them for adults as part of a meal or for a picnic.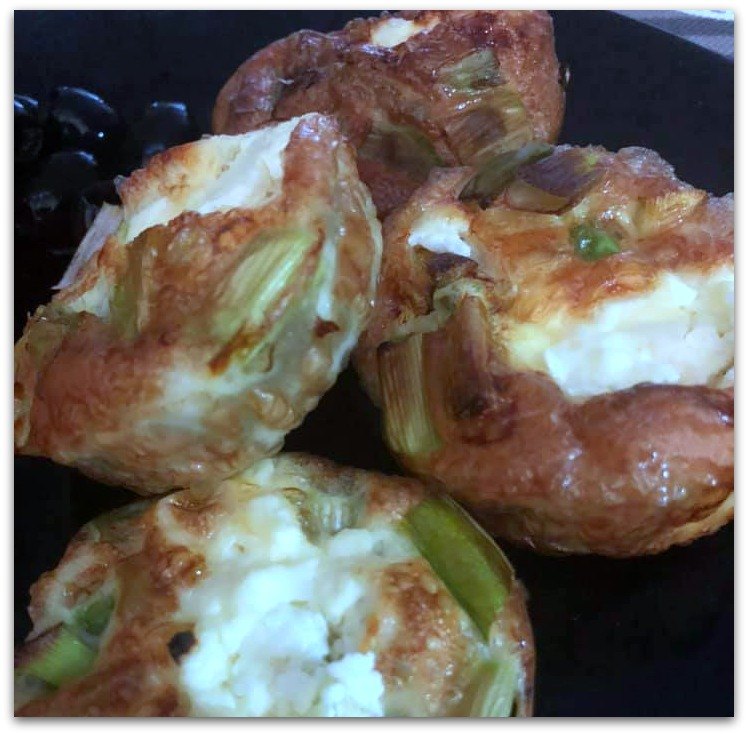 They cook in about 15 minutes and can be cooled and used for lunchboxes and if you bake them in muffin cases are easy to store and eat on the go.
This recipe makes 24.
You need:
10 eggs, beaten
Two muffin trays, either filled with muffin cases or lightly oiled with olive oil.
Whatever you want to fill them with. You could use frozen peas or sweetcorn, ham, any kind of cheese, onion, chopped tomato, olives, herbs, or you could even break up oven chips and pop them in to make them a bit more filling and spanish onmlete style. Bascially use what you feel like.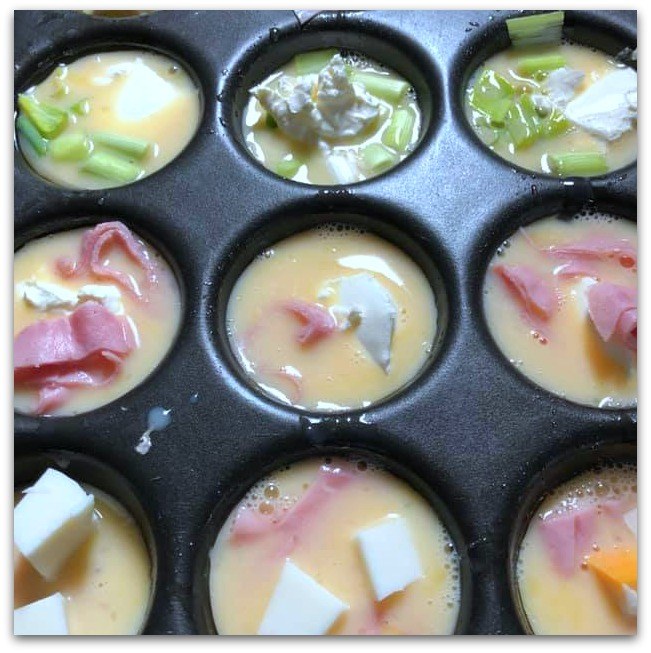 Pour the beaten egg into each section in your tray and add your ingredients. You can top with cheese if you want or even breadcrumbs if gluten isn't an issue for you.
Bake for 15-20 minutes until golden in a preheated to 180 degrees oven. They will puff up and rise.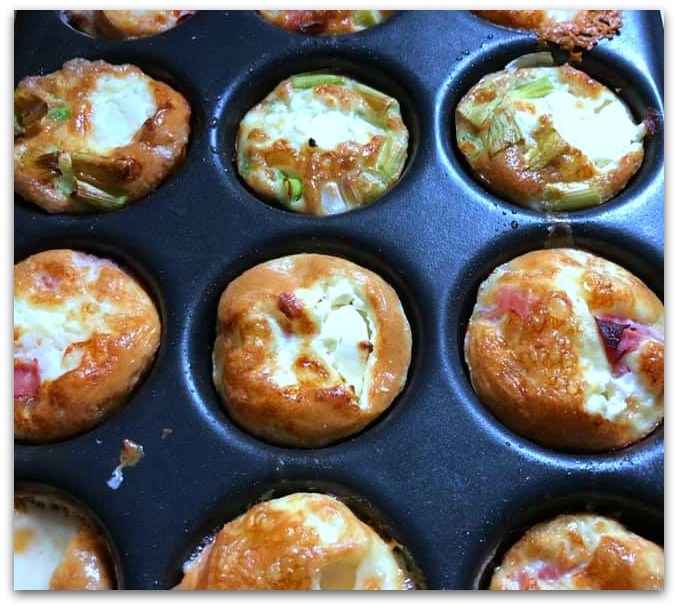 My kids love these and they are healthy, cheap, and delicious. They store for about 48 hours in the fridge. They also make a great breakfast meal too and don't take long to make. Handy for hungry kids and are a great finger food for little ones too. Easy egg muffins are a win, every time round here.
We also have a sweet gluten-free "proper" muffin recipe we like for weekends you could try too…