*I was kindly sent an item to review*
I love delicate and pretty jewellery and recently the children chose me a piece from Inscripture for my birthday. A piece of jewellery to treasure and enjoy.
Normally, I don't make much fuss about my birthday, last year I kept it very low key, no presents, and I went away for a weekend alone to get some much-needed sleep and to catch up with friends. For some reason, I am not very good at celebrating my own birthday when I am very happy to make a lot of fuss and effort for other people.
So this year, my children put their foot down and said I need to accept that more effort will be made and they wanted to help me choose some nice presents. I don't tend to argue too much with them when they want to do kind things for me, so there wasn't much protest.
I had a beautiful necklace that was given to me to represent my children, a long time ago. Unfortunately it was stolen, when I had a bag taken from me, whilst shopping. I had taken the necklace off to go swimming with the children and put it in my bag to keep it safe, I forgot to put it back on, and my bag was lifted from where it hanging on our pushchair. I didn't replace the necklace and missed wearing it.
So we decided that replacing that would be a good idea so we had a browse and decided to choose something from Inscripture
It was actually very hard to choose because they have so many lovely pieces to suit all tastes, and at one point we had three choices each as a favourite (and that is three people choosing, that's a lot to narrow down to a final choice) They have so many beautiful pieces you can choose from, to make the perfect gift for someone, for a birthday, a special event or just as a surprise or for yourself.
We finally managed to choose. Actually the children chose and I think they did a really good job and clearly have excellent taste.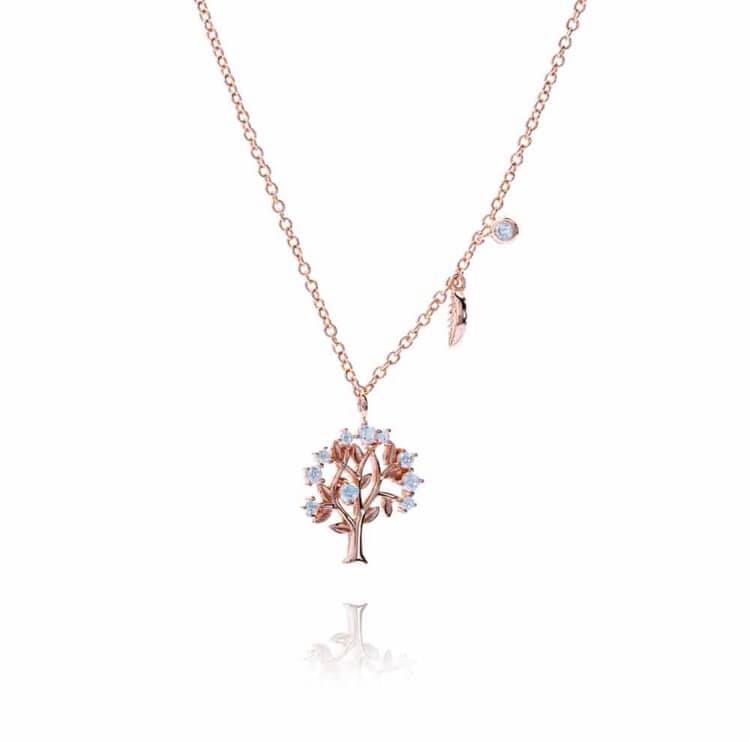 This was the choice a beautiful Tree of Life necklace in rose gold. We thought it was interesting and symbolic, and a perfect piece to wear for every day and also to dress up an outfit.
Originating in Ancient Egypt, it is said that the Tree of Life traditionally symbolised both death and abundance. The branches were believed to represent the heavens, while the tree itself was thought to reflect the centre of the Universe, and its roots the Underworld, linked deep beneath.
Today, wearing Tree of Life jewellery is believed to lift the spirits of the wearer, keeping them encouraged and inspired with positive energy, good health and a bright future. In some cultures, the tree also represents immortality, said to inspire fresh hope and fuel the strength of those who may be unwell.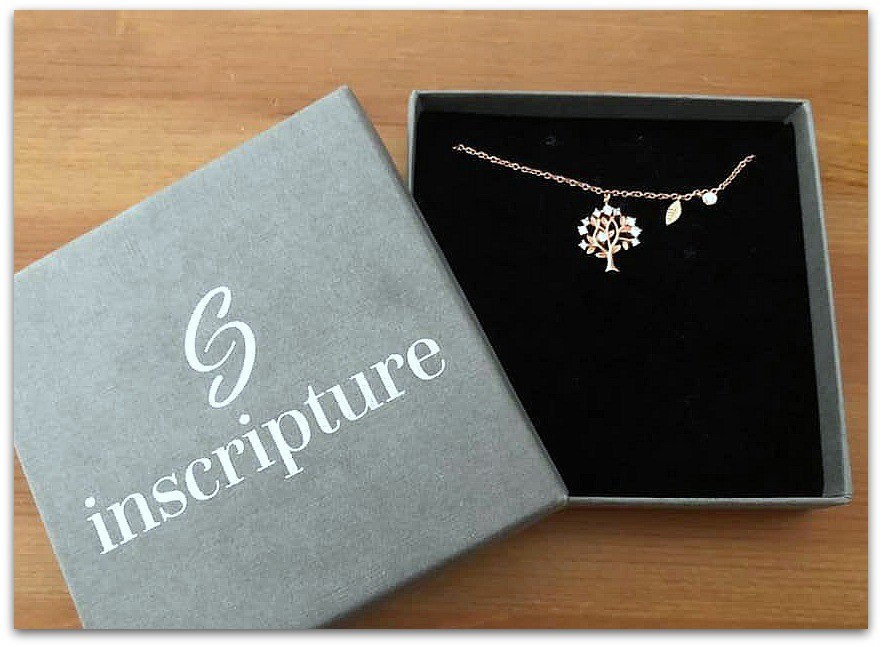 I am really looking forward to wearing it and treasuring such a simple, delicate piece for a long time. It comes beautifully boxed and presented and really is a piece jewellery to treasure.