*I was kindly sent some items to review for this post*
I have to admit that whilst I really try to do things in a more eco-friendly and greener way, to try and reduce the impact I have on our planet hair shampoo & conditioner bars are something I have always been a little skeptical of. I have stuck to one brand of shampoo for a long long time, and tried to pretend it's ingredient and plastic bottle were "not that bad".
But KIND2 asked me to try out their shampoo & conditioner hair bars and I felt it was time to get a grip and try something new. I think my worry about hair bars is that they won't work "as well" as conventional shampoo and I have fairly fussy hair and some mild scalp issues that don't like being messed about with.
KIND2 say:
High performing solid shampoo and conditioner, reinvented for the 21st Century. Our formulas are vegan and free from plastic, soap, sulphates, silicones and parabens. Instead, they're full of active plant based extracts to gently treat specific hair needs. Saving the planet doesn't have to mean bad hair.
Traditional liquid shampoo and conditioners are at least 80% water, requiring bottles – usually plastic – and harsh chemicals to stabilise ingredients. Remove the water and neither plastic packaging nor stabilisers are necessary.
Plastic free, soap free and cruelty free, our solid formulas reinvent shampoo and conditioner, creating a fundamental difference in how haircare is made and used: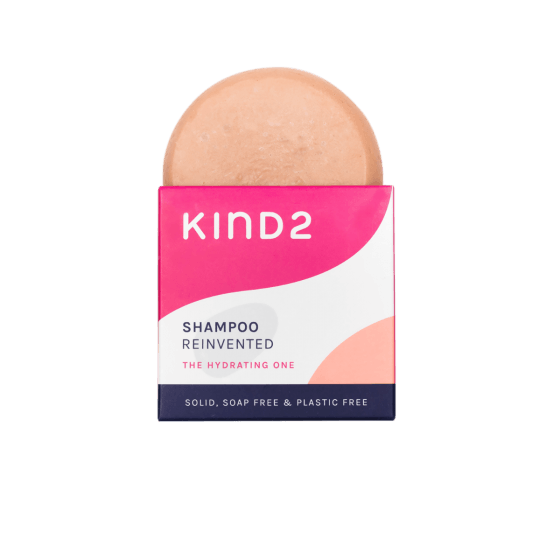 This sounds good so I was keen to test them out.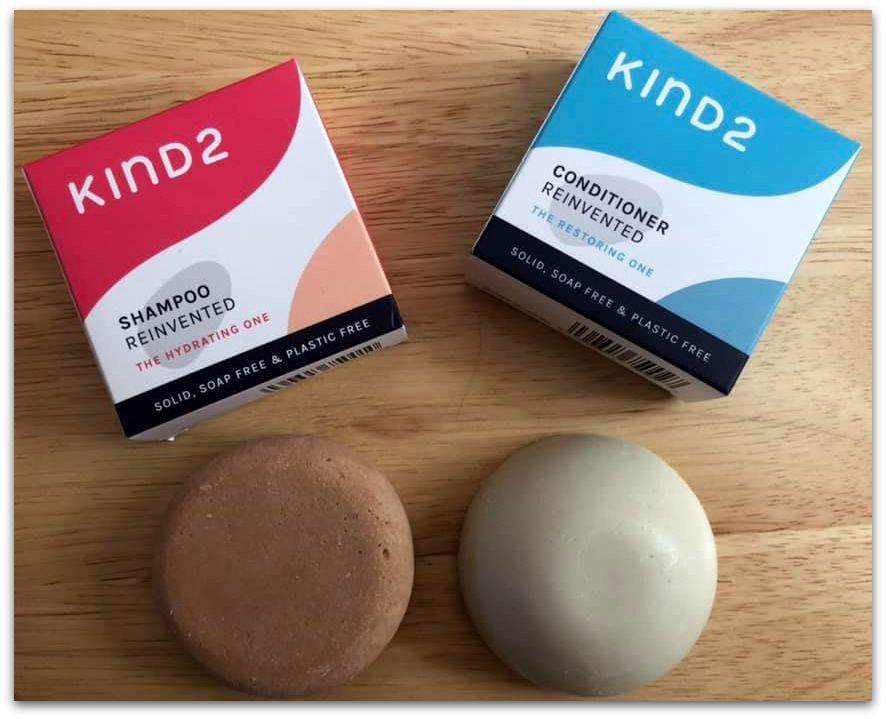 There's a little adjusting you need to do if you are used to simply pouring shampoo onto your hand and lathering your hair. You need to rub the bar into your hands first to build up the lather before you apply it to your hair. This is easy and I was impressed that it worked despite the fact that we live in an area with notoriously hard water. You then apply the bar to your hair and massage in a circular motion to get the lather worked into your hair. At this point, I will confess I had had a bit of a bad hair week and there was some dry shampoo in my hair and normally I have to do two rinses of shampoo to make sure that is all gone. But one round of the KIND2 bar did the job. My hair rinsed well and felt clean.
I tend to wonder about residue with shampoo bars but so far this isn't an issue and my scalp and hair feel clean and soft. The bars don't have a strong smell but do smell "clean" which is nice.
Now for my second confession… I don't usually use hair conditioner. Partly because I am lazy and partly because I tend to find they overload my hair. But the KIND2 conditioner bar is light enough to give my hair a bit of a conditioner boost without making it feel bogged down. Simple to use, stroked over hair, paying attention to ends, rinse. No mess, no fuss even for me.
I know people will quibble the cost of hair bars when compared to buying a bottle of shampoo or conditioner but you can look at it two ways. You can spend a fortune on expensive designer shampoos and conditioners full of weird chemicals, or you can buy cheap stuff that may not love your scalp and hair, OR you can invest in bars which last a lot longer and give you value for money. With these bars you can get up to 60 washes. That's a lot of clean hair for your money and better for you and the planet too. They are easy to store, simply keep then on a soap dish where they can air dry and not get soggy, between uses. No fuss, clean hair, and less impact on the planet. That's a win and as a newly converted to hair shampoo & conditioner bars person, I highly recommend you try these.
Sue, from KIND2 also wrote us a very helpful post with some easy to change greener home ideas, which are very helpful. You can read that here too…