Gazpacho is one of my favourite soups and because it's traditionally served cold, it's great for hot weather, and it's easy to make. My kids think it's a huge treat to have a big bowl of it served with garlic bread to dunk in it. A traditional recipe calls for bread to be added to give it texture but it doesn't work well with gluten-free bread, so this is a simpler recipe that doesn't contain bread. I also cheat and use tin tomatoes in this recipe although you can peel and chop vine tomatoes and use those. The trick to this soup is chilling it for as long as possible. Also, flavour and garlic win. This recipe doesn't need any cooking either, handy if you are making it on a hot summer day. You will however need some sort of blender, either a stand blender or hand blender.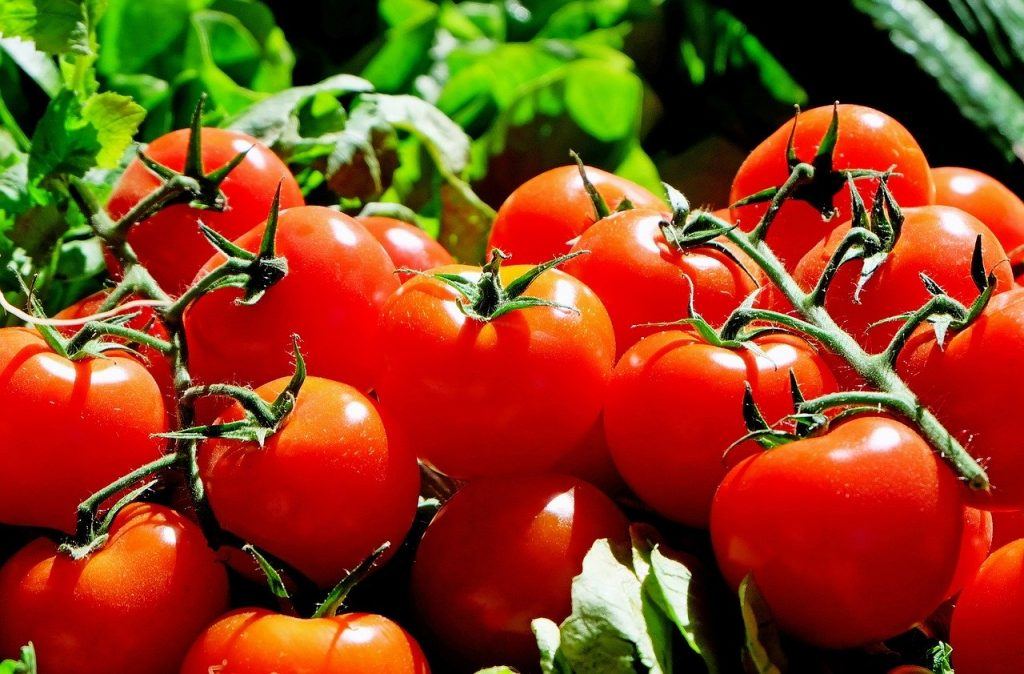 You will need:
4 tins of chopped tomatoes or 12 large vine tomatoes chopped and peeled.
1 small sweet onion peeled and cut into rough 1″ chunks
1 small cucumber peeled and seeded
1 medium red bell pepper, cored and seeded
¼ cup fresh basil leaves, plus extra for garnish
1 large garlic clove, peeled
¼ cup extra-virgin olive oil
2 tablespoons sherry vinegar or red wine vinegar
¾ teaspoon fine sea salt
Freshly ground black pepper
Keep one tin of tomatoes aside but take the other three tins and empty them into a blender or a large bowl if you are using a hand blender. Take half the cucumber and set aside.
Add the pepper, rest of the cucumber, onion, basil leaves, garlic, and olive oil. Then blend until it's smooth.
Then add the reserved tin of chopped tomatoes and stir it in, do not blend. You don't want a puree, you need some texture.
Add the vinegar, salt and pepper, and taste.
Place in a container and put in the fridge and chill for at least 2 hours but preferably overnight to let the flavours absorb and develop. Making this the night before works well.
To serve:
Take the remaining chopped cucumber and place it in bowls. Pour the Gazpacho into the bowls and garnish with some torn basil leaves.
You can also add sour cream or crème fraîche or dairy-free yoghurt if you like but you don't need to.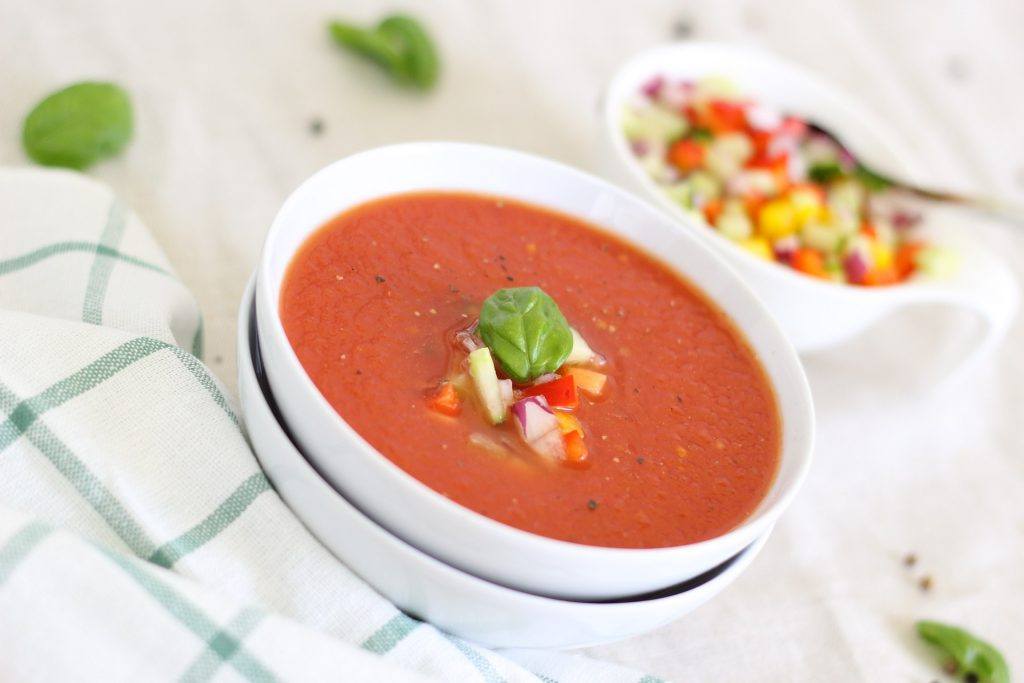 (images from Pixaby)