This recipe is Matthew's favourite and easy to make chocolate crunchies. They are a sort of combo of traditional chocolate crunchies with a bit of rocky road added. We make these allergy-friendly but you can adapt or not as you need to.
We use gluten-free digestive biscuits, vegan mini marshmallows and you can use butter or dairy-free spread depending on your dietary needs.
This recipe makes 36 and we use silicone reuable cupcake holders but you can use paper ones if you don't have those.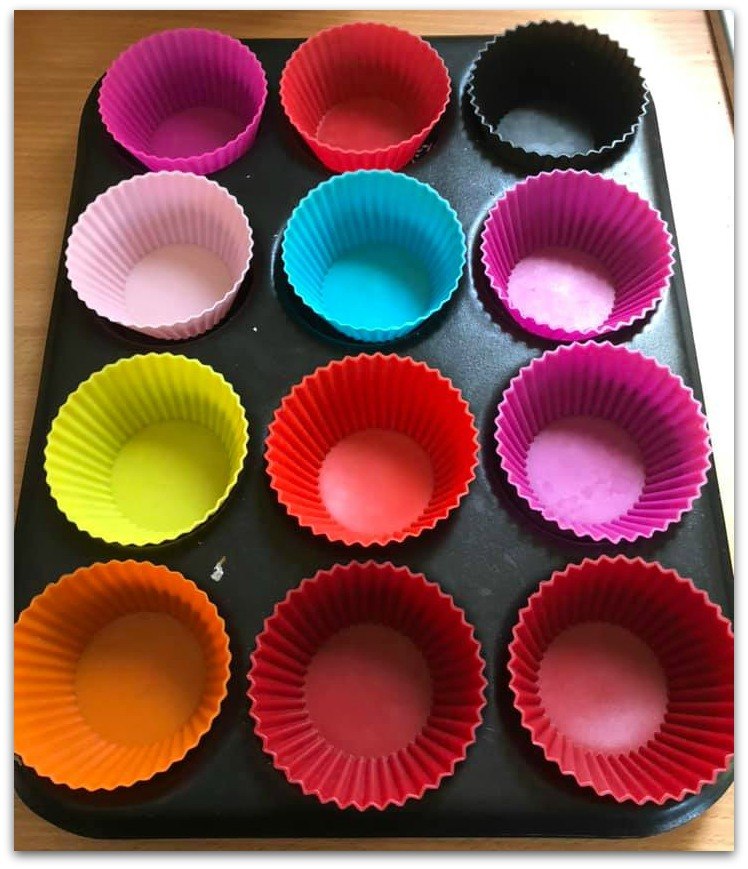 Ingredients you will need:
170g rice crispies
450g chocolate
2tbsp golden syrup (tip, use a little oil on the spoon first to the syrup slides off easily and doesn't stick)
25g unsalted butter (or dairy free spread works well)
8 digestive biscuits [or 90g depending on size]
45g marshmallows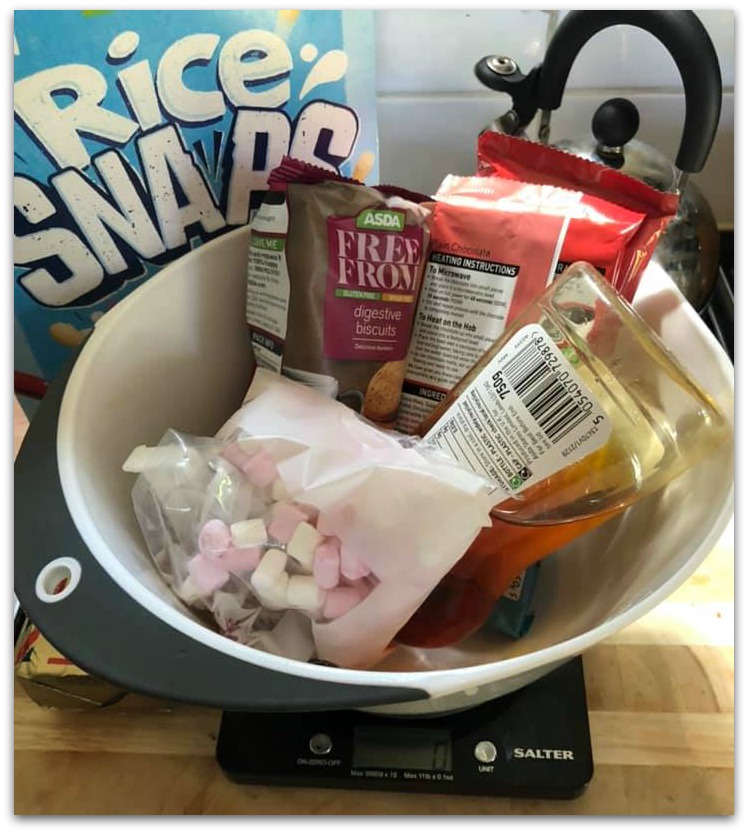 First, you need to weigh the rice crispies and put them in a bowl, then bash the digestive biscuits with the end of a rolling pin and add them with the rice crispies.
Then fill a pan with water then put it on the stove and break the chocolate into small pieces and then put the chocolate, golden syrup, and butter into a jug and put the jug in the water so it melts as the water underneath boils. Make sure it doesn't boil too fast and stir the chocolate to make sure it mixes well.
When it's all melted and mixed well add the melted chocolate to the rice crispies and the marshmallows and stir well until the chocolate is coating everything well.
Spoon the mix into cupcake cases and press it down so it all sticks together. Pop them in the fridge to cool and go hard.
Tip for children: Hide them before you go to sleep so your parents don't eat them.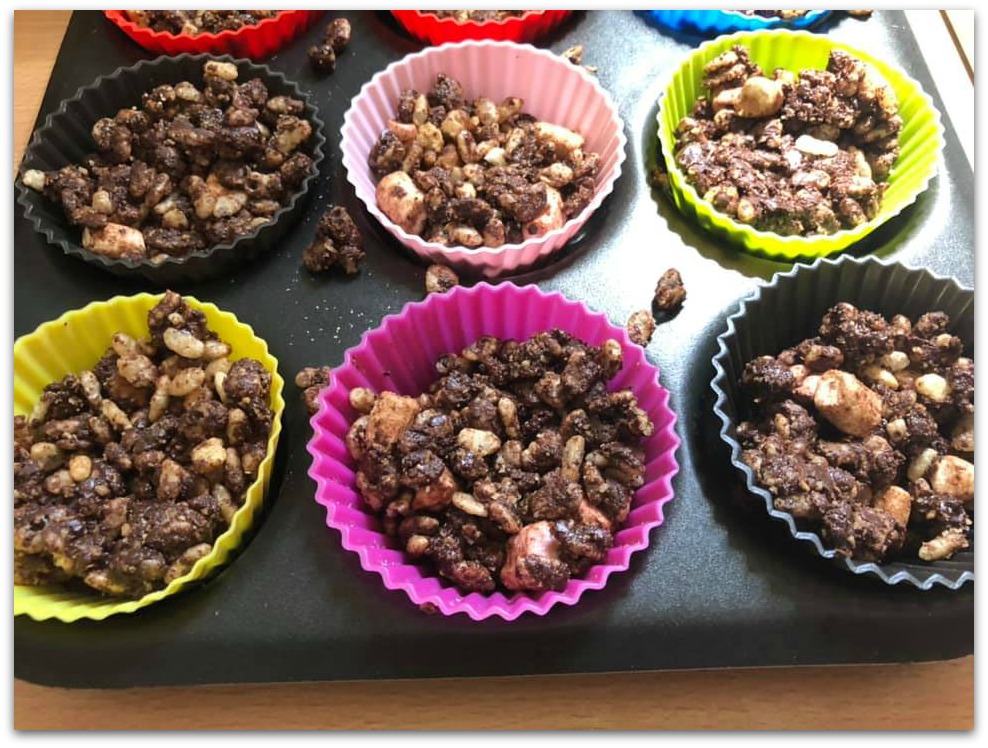 Matthew also makes a mean chocolate chip cookie that is easy and allergy friendly too, if you would like to try it…