*This is a review post in collaboration with Scrumbles*
We are big fans of Scrumbles and both our cats love their dry cat food and grain-free wet cat food as part of their diet. Their food is top quality and the way they act when I pull it out of the cupboard, it's clearly delicious (I haven't actually tasted it, I promise)
Their new range contains probiotics. We all know these are beneficial to humans, and it seems that cats also need help with their gut health, and nutritional support so a food they enjoy that contains probiotics to help with that has to be a good thing.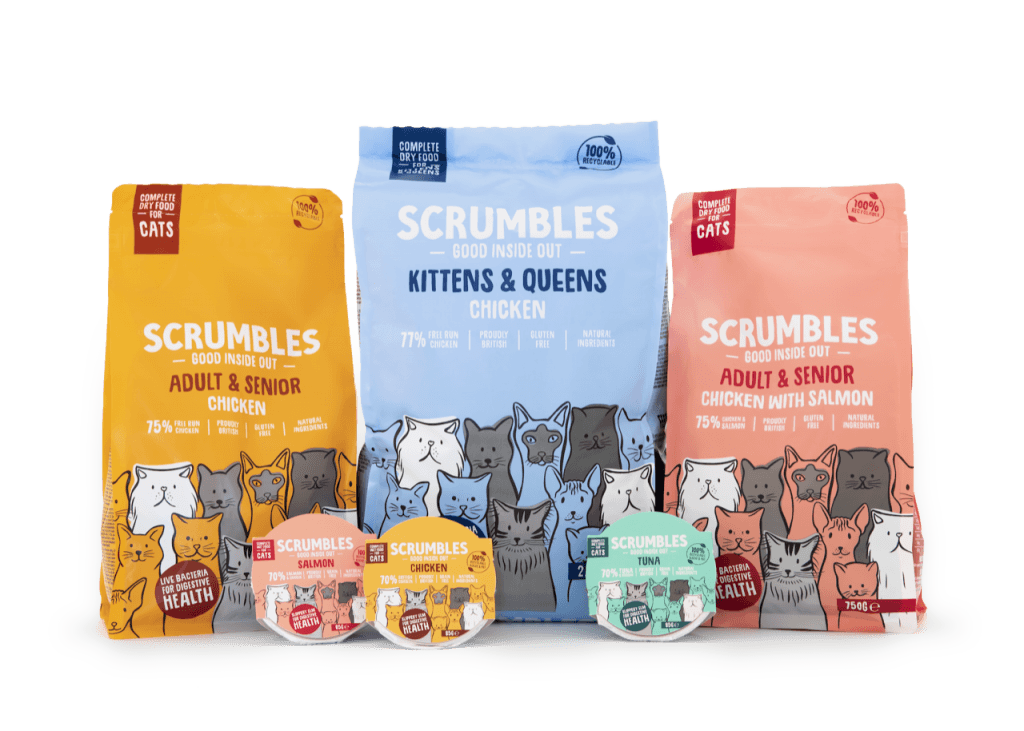 Scrumbles, the eco-friendly, tummy taming pet brand that blends responsibly sourced, natural ingredients with gut friendly probiotics is launching its protein-packed dry cat food into Sainsbury's stores nationwide.
Available from 10th May, the two purrfected flavours of Chicken, and Chicken and Salmon focus on delivering optimal nutrition with high levels of animal protein, perfect for canny kitties. With cats being obligate carnivores, they need plenty of proper meat that's highly digestible and naturally delicious – Scrumbles delivers on just that and more.
Sainsbury's Pets Food Buyer, Nicole Tipping said: "I am excited to bring in the Scrumbles range which is unique to the category and I'm looking forward to seeing our customers and their cats also seeing the benefit!"
True to Scrumbles' philosophy, each recipe only contains natural ingredients with no added nonsense like artificial colours, flavours or preservatives. Free from common allergens like gluten, soy and dairy means any fluffy feline can tuck in and enjoy. On top of that, Scrumbles squeezes in 1 billion live bacteria to aid digestion, support the immune system and help produce perfect poops.
Set up by pet parents, Aneisha and Jack after they noticed their cat, Boo and dog, Smudge were struggling with upset tums. Using Aneisha's degree in natural sciences, and knowledge of canine and feline nutrition they formulated a range of cat and dog food suitable for sensitive tums and unhappy bums!Scrumbles offers a wide range of gut friendly food and treats in eco-friendly packaging. Whether you're in need of puppy portions, with easy-to-eat kibble; single source animal protein food for doggies who have intolerances to certain meats or wet and dry cat food with a protein content you can be proud of (and your kitty will love!) Scrumbles has it all.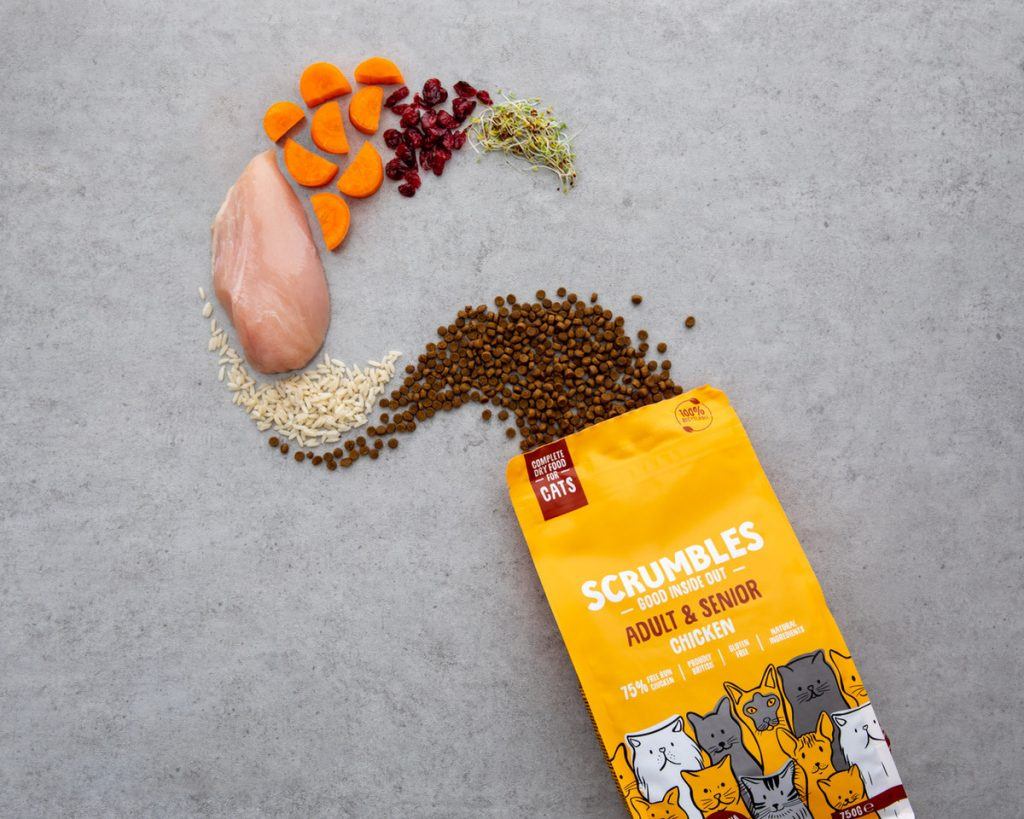 The verdict here is two-fold and positive. Whilst Layla and Jasper may not be that worried about their own gut health, as their owner, it's my job to make sure they are getting the best nutrition and food that looks after their health, and keeps them in top shape. Layla is an older cat and has had some digestive issues, and food intolerances (don't tell her she is NOT supposed to love cheese and chocolate cake, which really are not good for her) so making sure she is getting good food that is looking after her digestive health and the immune system is important. They love their food and I know they are eating something that is good for them.
It's a win all round, thanks to Scrumbles.