*This is a review post. I was kindly sent an item to share about*
Gift-giving is something I love, both to give and also to receive and I think that personalised gifts make gift giving easy and also tell the person you are really thinking about them and have given them something extra special because it's especially for them.
You can personalise many things these days, and make a gift unique but you may need to put some thought into choosing exactly what you want to make sure it's still a perfect gift.

Personalised Gift Market can make that process really easy.
You can choose from a wide range of items to make personal, as a gift, from adult clothing to things for children and even your pets. You can choose something for her, him, or any loved one. Anniversary gifts? A wedding present? A gift to help someone remember something or someone special? They make it easy, and all of their items are beautifully made and presented well so you have very little work to actually do to get the right gift to the right person.
I am actually quite a hard person to buy for myself, and my family sometimes say that because of that it makes their life a bit trickier when they want to get me something they know I will love.
But they really do have something to fit everyone's tastes and style and this stunning little charm that fits on a Pandora style bracelet is right up my street. My family knows I collect charms that mean a lot to me, so when they buy me a charm they want to make it work. Of course, featuring "the other love of your life" (as my husband jokingly calls our precious old lady Layla) on a charm that I can wear and treasure forever is the perfect gift for me. Choose any photo of someone or something and have it immortalized in a charm you can wear. A really fun and heartwarming gift idea.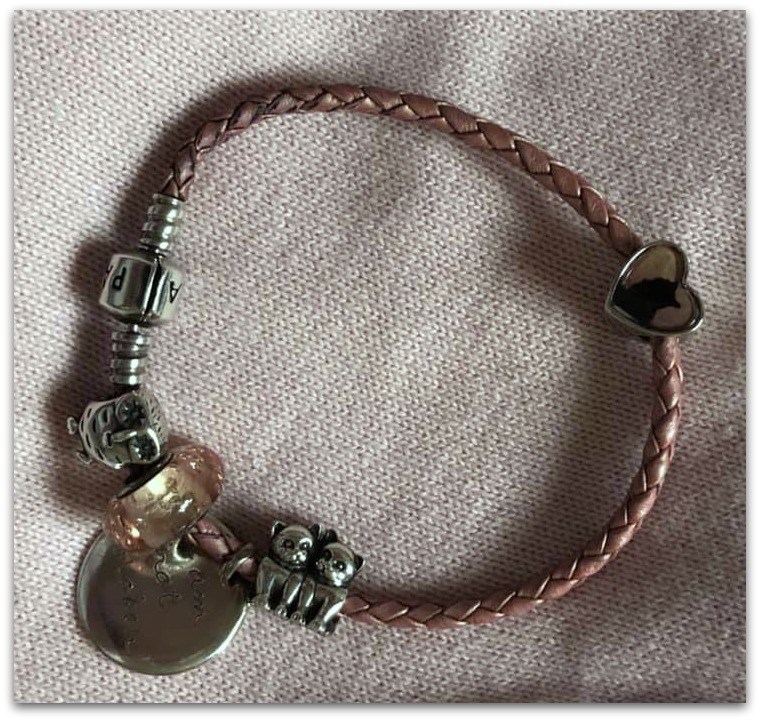 A delightful addition to my charm bracelet and my family are happy they have made me happy with a gift that really means something.
Their site is really easy to navigate and delivery is efficient and your chosen gift arrives beautifully packaged ready to be enjoyed. The only problem you are probably going to have is actually choosing what to gift, as they have so many lovely options.
So, if you like me think that personalised gifts are the answer to gift giving, then it's well worth a little work to make things extra special and show someone you have gone that little bit further to make their gift just for them.