This is my go-to easy, gluten & dairy free cupcake recipe that is the basic recipe for most cupcakes I make for home and also for work when I bake. It's easy to adapt and you can add flavours or food colouring, if you want and you can decorate them simply or more fabulously depending on your cake decorating skills and sweet tooth level.
I love baking with the kids. I have had to learn to let go of my inner control freak, when baking because I am perfectionist, and like things done my way, and "just so" but of course, with kids, you cannot be that way, and baking is no fun, for them, if you are stressing about mess, or have an inherent dislike of sprinkles or mess.
This recipe is in cups because it is an American based recipe.
You need:
1 & 1/4 cups of self-raising, gluten free flour (we use Dove's Farm)
3/4 of a cup of caster sugar
125 g of butter or dairy free spread at room temperature
1/4 cup of milk (we used goats milk, you can't taste it, you could use soya milk as well)
a tsp of vanilla extract
3 eggs
12 cupcake cases in a cupcake tin, oven at 180 degrees
To make:
beat the  butter, sugar and vanilla essence together until creamy and light
add the eggs, and beat again, until the mix is fluffy (the children provided the elbow grease here)
Add the flour and beat again, until it is all mixed in and smooth
Spoon into the cupcake cases and bake for 15-20 minutes until golden and a cake skewer comes out clean when you insert it
Go wild with your cake decorations then eat and enjoy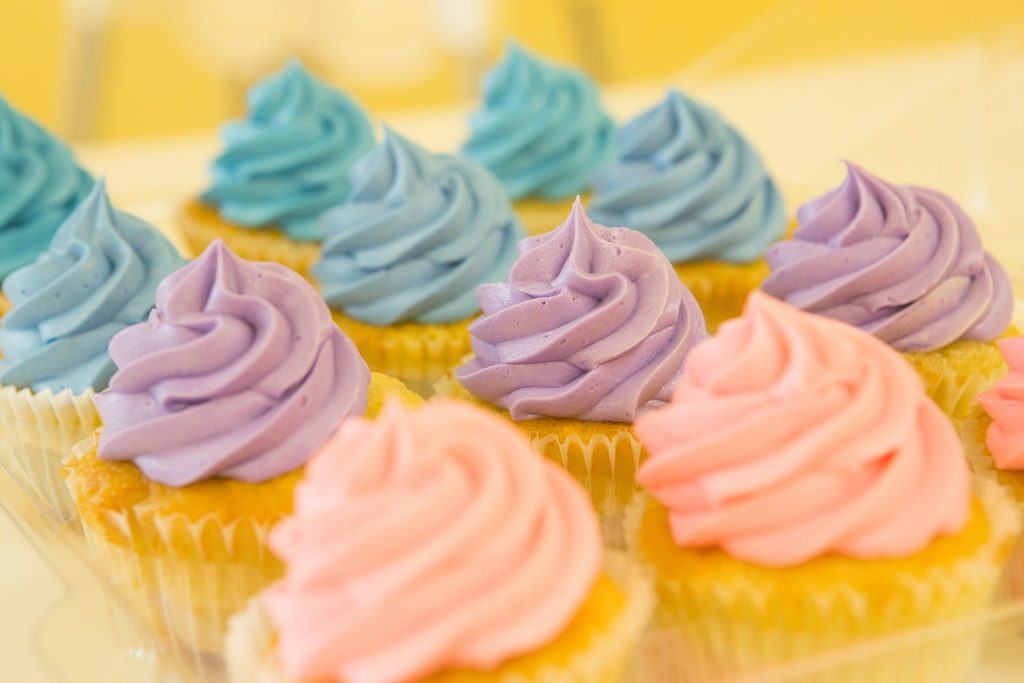 You can also try our chocolate
cupcake recipe
too if you need chocolate gluten and dairy free cupcake recipe instead.