*This is a review post, we were kindly sent Conservation Crisis to play and share about*
We love family games and we are always keen to try new games and combining the fun of a game with an educational and thought-provoking angle is something that Conservation Crisis from Tunza Games does really well.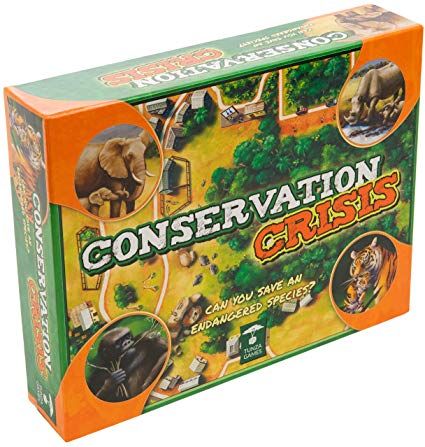 Can take control of a wildlife reserve in crisis and save an endangered species?
​​You have $100,000 of funding per round and have to choose which projects to build and staff to hire to rebuild your reserve and keep your wildlife safe.
​Suitable for anyone aged 7+ and a great game for families and anyone interested in wildlife.
​For 2-4 players, game time around one hour.
This is a bit different from your usual make money and win game and £2 from every game purchased goes towards vital projects helping with conservation issues which is a great thing to support and get behind too.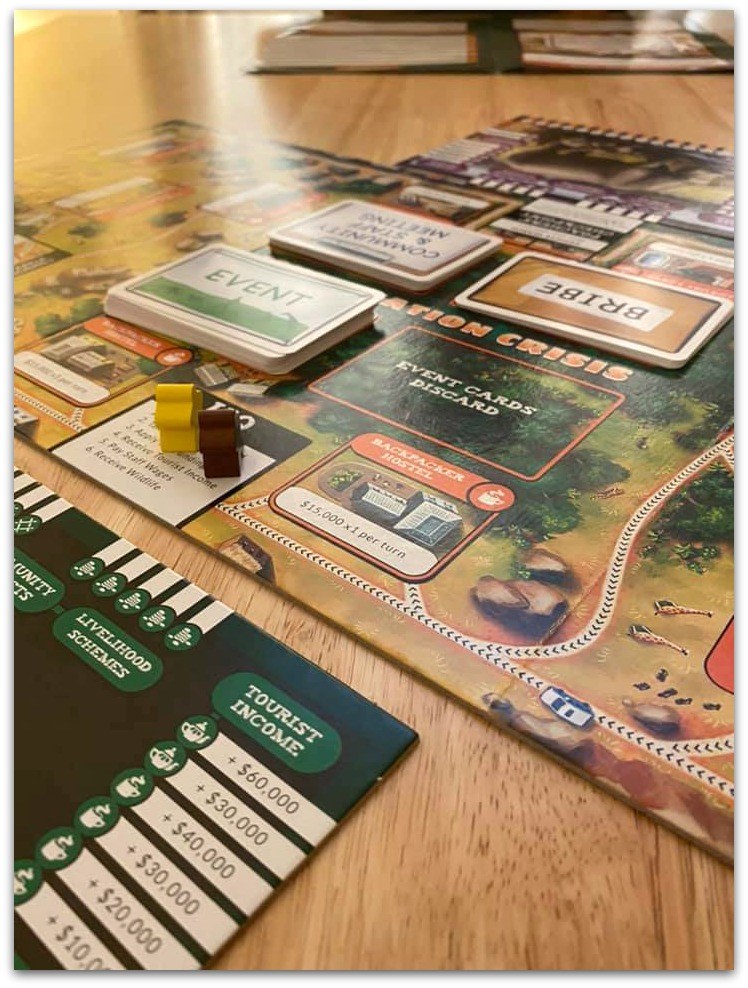 This is much more educational and thought-provoking than your average board game and it's well put together and cleverly laid out. You do need to read the rules and make sure you are working by them to get the best of the game and play properly and I would say that younger kids might need a wee bit of adult help with playing but it's a great family game to play and enjoy whilst covering topical subjects as our children face the eco-crisis the world is waking up to.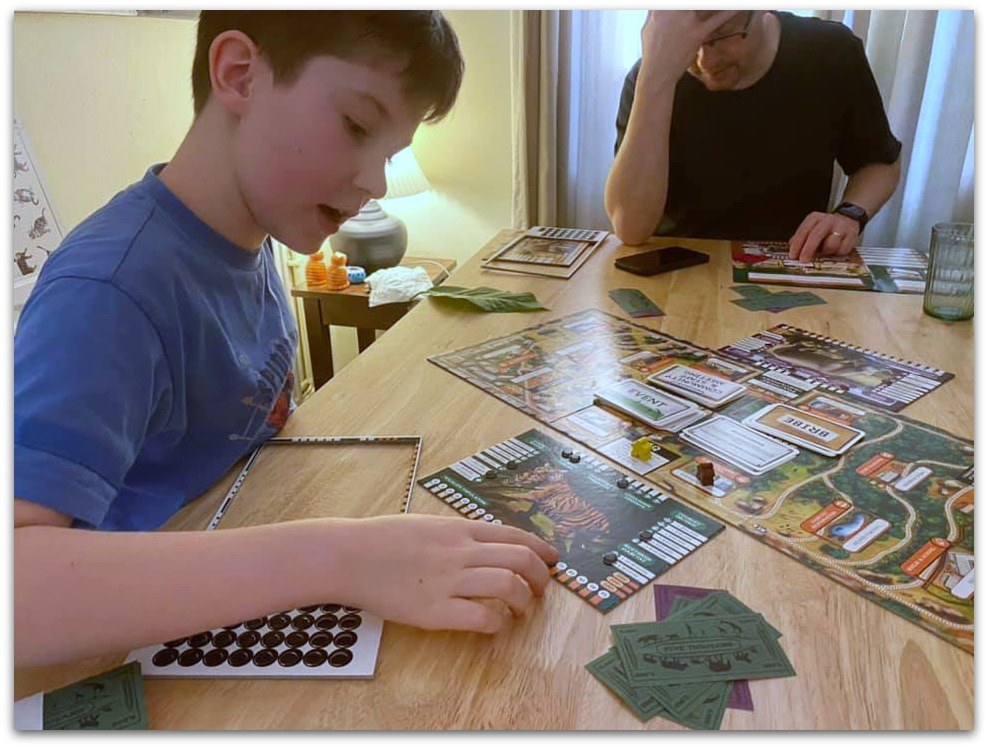 Suitable for 2-4 players, and the challenge is to save a wildlife reserve with limited funds (you feel like you have a lot of money to start with, but you soon realise, like in real life, it isn't actually going to get you as far as you thought) and you have to deal with all the real-life issues that you would face working at a wildlife reserve. Hiring staff, managing issues and problems, working out how to attract tourists, vets bills and keeping afloat.
It's challenging but a lot of fun and a great way to get thinking about issues around endangered animals, and the work that needs to be done to save species being threatened by us, the humans, and how we need to fix things.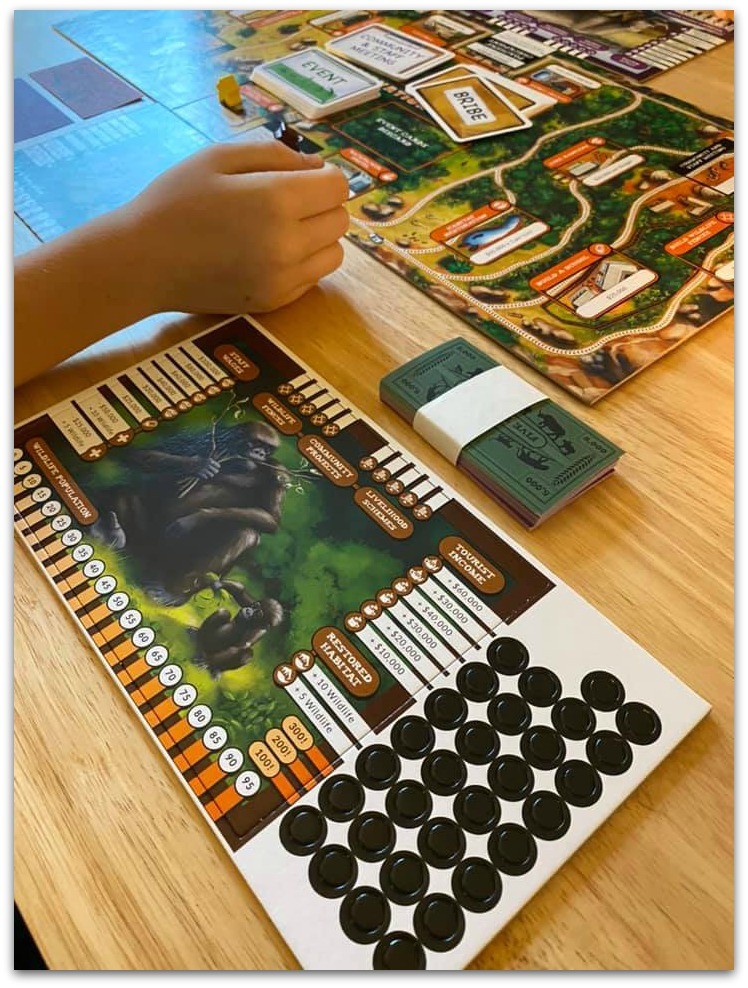 My kids really enjoyed it and we definitely could use this as a learning tool as a home educating family too and it's a game you can play again and again. It was interesting for the husband to play because he grew up in a country where there were wildlife and game reserves so he knows a little about them, but not about how much work and money it costs to run one well and look after animals that are endangered.
Conservation Crisis would make a great gift for someone who loves board games but would like something different or for someone with a passion for our planet and the animals and life we need to do better to save (which should be us all really) and we think it's well worth investing in to add to your game library,