*This is a review post. We were kindly asked to review κέᾰρ gentle natural skincare products for this post*
I am always looking for gentle and natural skin care and treatments that work, and are good for my skin and my family's skin. I have become more environmentally aware and much fussier about what we use and what we and I put on our skin.
κέᾰρ skincare make simple, beautiful multipurpose skincare for everyone.
Not only are κέᾰρ® products versatile and multipurpose, but they are also fit for all genders, ages, and skin types. Plus, they are equally effective on eyes, neck, décolletage, even hands, heels, and cuticles, not to mention eco-friendly. So, you don't need too many packaged items, as one will do the work! Due to their highly concentrated texture, they do not evaporate upon application. As a result, only a small amount is necessary, for a little goes a long way! Finally, they are locally made, proudly honouring their provenance, history, and people behind it.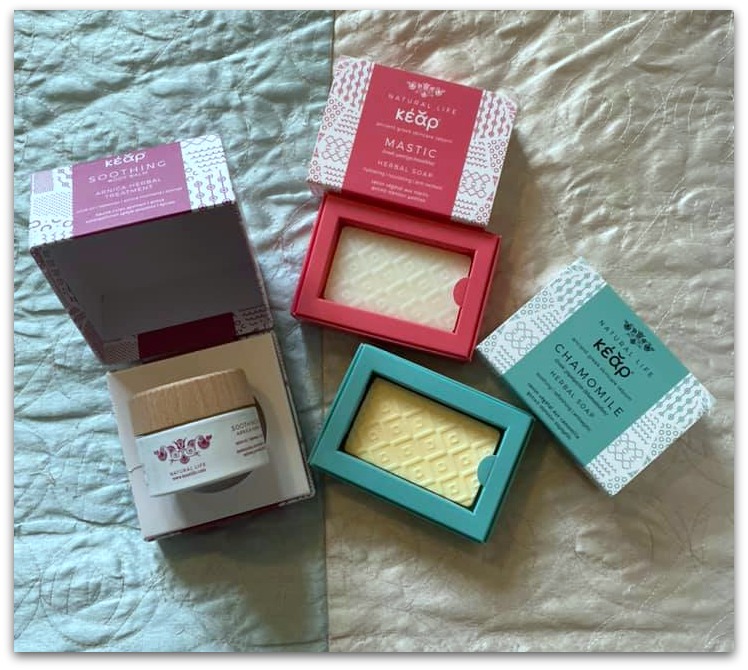 Clean and gentle skincare is important to me, and their range is wonderful and because they are multipurpose they are very useful.
Their Soothing Body Balm is gentle, and perfect for sore muscles after a hard day, or when you need to relax after exercise.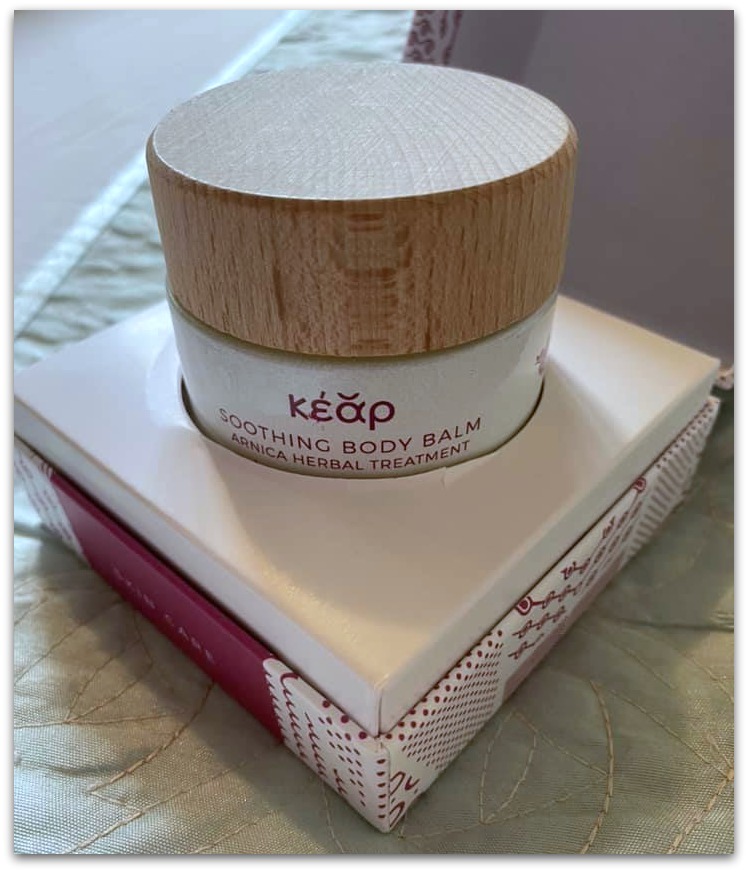 The unique blend of arnica with extra virgin olive oil, natural beeswax and sweet almond oil, creates the absolute herbal analgesic body balm to calm even the most uptight body.
FREE FROM: artificial fragrances, synthetic chemicals, toxic preservatives, any other unsafe ingredients
I find this perfect for after I have been gardening and my back and arms are sore and tired or when I have been on my exercise bike and need to give my legs some tlc. It's also great for kids who might be sore and bruised from a bump or fall and because it's full of gentle and natural ingredients it's safe for everyone to use. A little goes a long way too, so it lasts for a long time. It also comes in an eco friendly container too.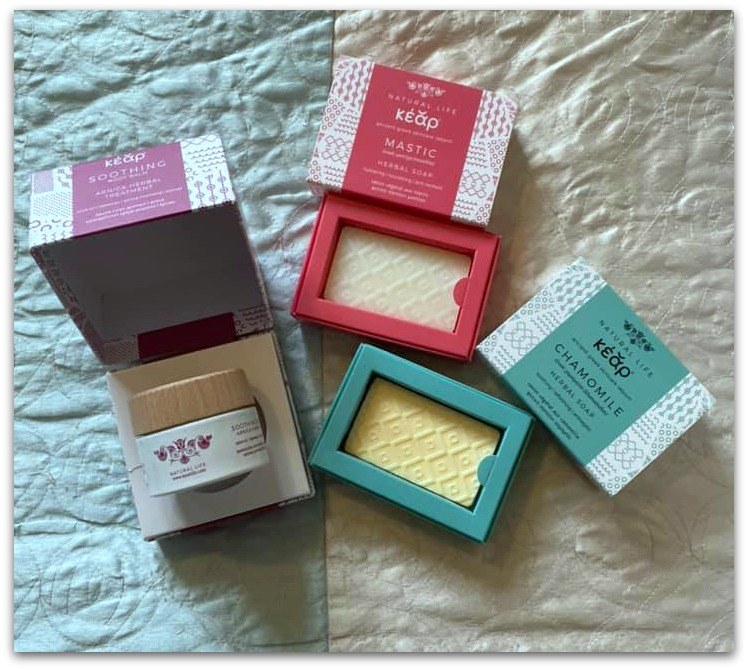 Their herbal soaps are divine. They smell amazing and are gentle on skin. Made in the traditional greek way, they are perfect for every skin type and full of wholesome ingredients and no nasty chemicals.
κέᾰρ® adopts the same traditional healing formulas the artisan washerwomen of rural Greece used to make soaps in the springtime.
We produce our herbal soaps with plant-based soap noodles in certified labs. Since they are free from toxins and animal fat, Kear herbal soaps deliver deep cleansing, hydration, and skin regeneration. Not to mention they are dermatologically and microbiologically tested.
I have to say I have been very impressed with their range and their products are something I will be happy to keep in my bathroom and skincare cabinet. They would also make a beautiful gift for someone and are ideal if you want to reduce your impact on the environment but make sure you are using skincare that works and does a good job. Products like this are well worth investing in, to look after our skin and also look after the planet.