The last week or so has been rather challenging for various reasons but we are trying to embrace the little good bits in life whilst dealing with the tougher bits too. We have had some lovely family time, and whilst we now have to wear face masks due to Covid19 we are trying to be as positive about managing life as we negotiate this strange time.
We have survived the second week of the school holidays mostly, and it's been ok. Sticking to routine and keeping busy helps a lot.
We enjoyed a trip to Hobbledown and I tried to persuade the husband that we need some goats in our life but he wasn't having any of it.
The boy has been enjoying doing French classes online, and also we have managed to be out and about a bit, seeing friends, in a sensible, socially distanced way and we managed our first cafe visit and ate out. It's all very controlled with temperature checks and infection control in place but we do what we need to, to have little bits of normal.
Sleep has been lacking but that isn't new.
This is a pretty boring blog post this week, but at least there is a pretty view. Richmond riverside, where we walk, it's 1.3 miles to here from our house, so it's a good walk and we can enjoy our coffee with a view when we get there.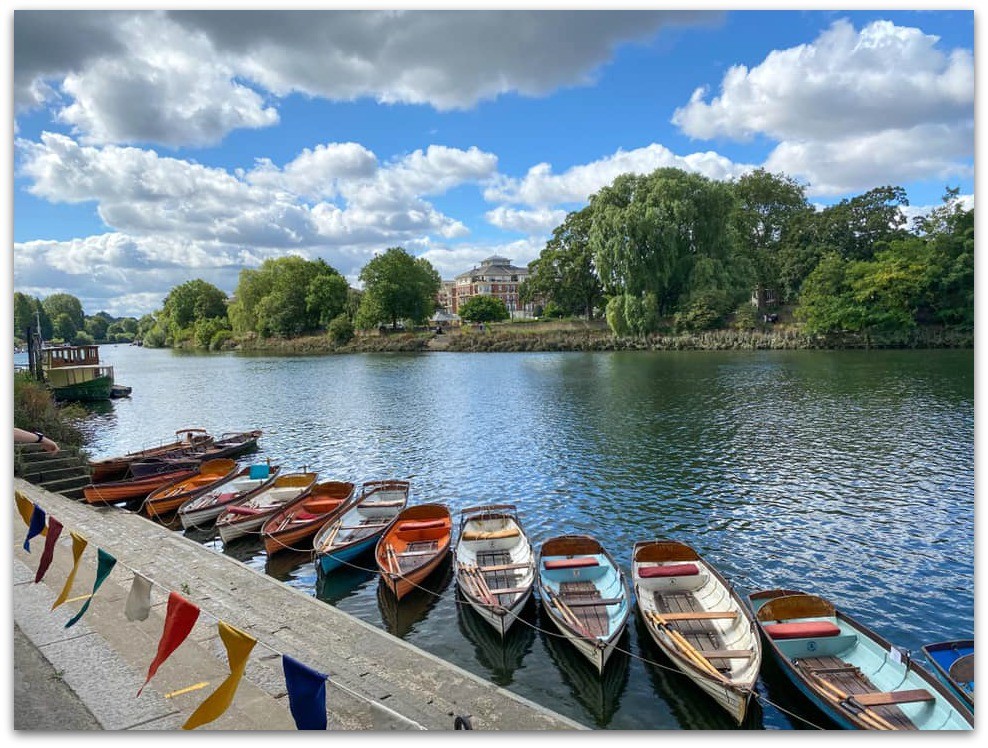 So that is our week with the little good bits in life. You can catch up with our full week here via Instagram too, I try and do a weekly photo for my mother in law so she can see what we get up to each week. Week three of the school holidays beckon.