Eating out used to be something we took for granted and enjoyed. Popping to a cafe or the pop-up food market near me at work, going for lunch with friends, dinner with the husband, meals out at the weekend, Sunday lunch in a pub. All things we enjoyed and didn't really imagine not being able to do.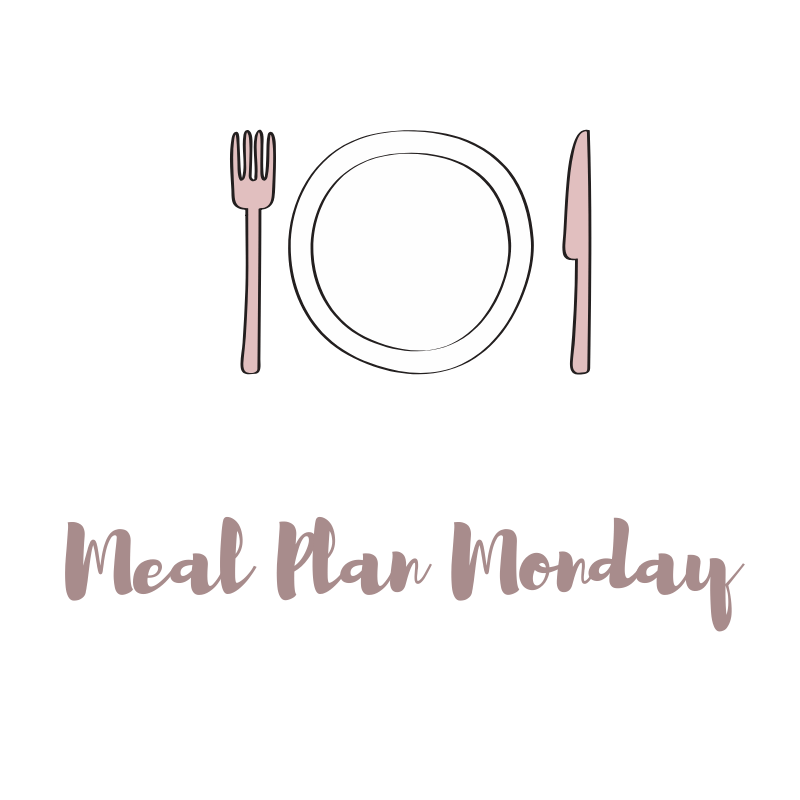 This week's Meal Plan Monday is a bit different. Last week we talked about food waste but this week we are talking about eating out, costs, and why it's all changed since Covid19 hit.
Until this weekend, we hadn't eaten out as a family since the beginning of March. Lockdown and restrictions closed many things, and we were then still shielding as things opened back up, but finally this weekend we went out for brunch, with friends. It was lovely. I was quite anxious, but it felt as safe as one can feel during a world pandemic.
We have realised during all this how much we spent on meals out, takeaway coffees, and we have saved a lot of money during being at home for a long stretch.
We missed eating out and the treat that it is, though.
But eating out now, is less relaxed. As hard as our govement pushes us to go back to normal and to support small busiensses, and the restaurant industry, it feels weird and it's an adjustment. I used to take the boy to our local bakery once a week for a coffee and to do our homeschool work in a space away from home for a bit. That now has to be carefully planned.
We ate out for the first time this weekend and whilst it felt the same it was also different. You book and give more details than normal, and you agree to your details being shared by a track and trace system. When you arrive you have your temperature checked and you are asked to clean your hands and not move around the restaurant unless you are going to use the toilet facilities. Certain things are different, there are more single-use items used (which is a tough one, for me, as we try to be greener) and you are only allowed to stay for a set period of time.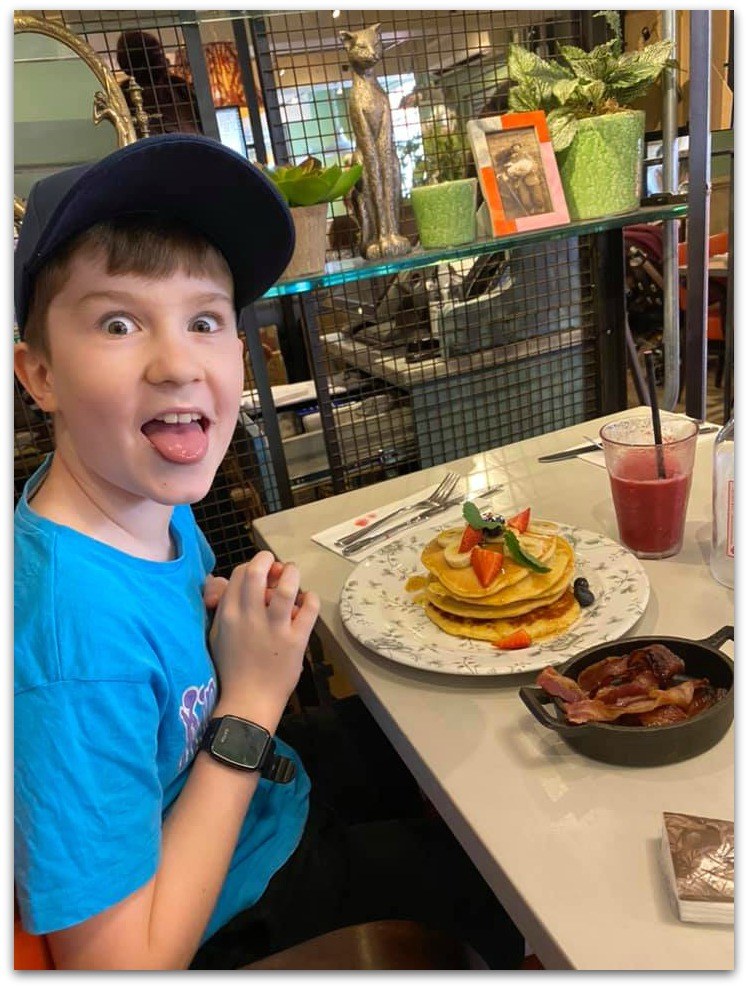 That face you make when you get to eat out and it's not Mum's food for the first time in 5 months…
It did feel great though to be back doing something more normal. I am not sure how much we will do it. Budgets are tighter and also whilst we do want to get back to normal, we are also cautious that normal also could mean levels of Covid19 rising. It's a fine line to walk.
The husband and I have plans to actually go out, for dinner, in a few weeks, to belatedly celebrate our wedding anniversary, and both our birthdays, which happened in lockdown. Whilst I am looking forward to it, I am also anxious. It feels weird to be worried about something we used to love doing.
Is it just me that feels weird about this new normal that is probably going to be around for a while? Have you eaten out yet? Are you planning to?