*This is a review post. I was kindly sent a copy of Ride Like A Girl to review*
I am not a fan of animal movies, for some reason they rarely appeal to me, mainly because I find them far too emotional but I thoroughly enjoyed Ride Like A Girl, a movie about a little girl who faces tough challenges to reach her ultimate dream.
RIDE LIKE A GIRL is the heart-warming, triumphant true story of Michelle Payne (Teresa Palmer) who, as a little girl, dreams of the impossible: winning the Melbourne Cup – horse racing's toughest two-mile race. The youngest of 10 children, Michelle is raised by her stern, widowed father Paddy (Sam Neill) who is also a veteran horse trainer. Despite tremendous mental and physical hardships, and against all expert advice, Michelle pursues her dream with grit and tenacity and, with the love of her dad and brother Stevie, overcomes the impossible odds for a shot at her dream: a ride in 'the race that stops the nation', the Melbourne Cup. An inspirational sporting story of a young girl who defies all odds in a male-dominated sport, RIDE LIKE A GIRL is the feel-good film of the year that will leave you both exhilarated and deeply moved.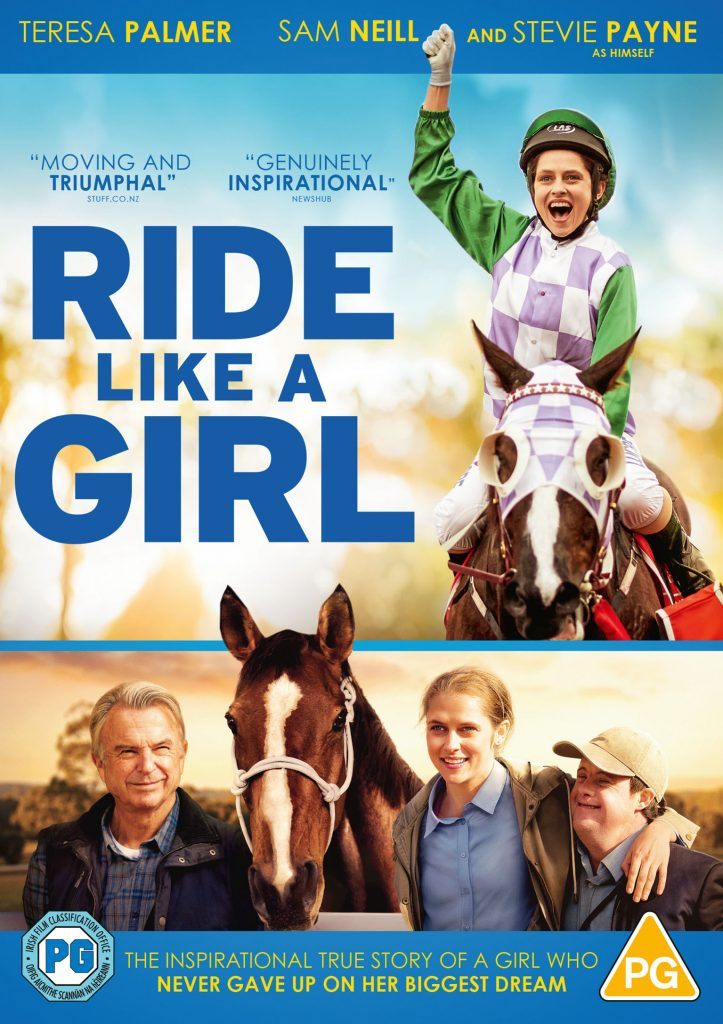 This is a movie that will, pardon the pun, keep you on the edge of your seat, and you will feel that there are times when Michelle should give up, against what seems like impossible odds. But in the end, she shows everyone that she has the strength to do what everyone told her she couldn't and she proves them all wrong and with the love and support of a few people around her, she does what everyone said she couldn't do and wins the Melbourne Cup, the first woman to do so.
I am not a horse racing expert, but you don't have to be, to enjoy this, and it's a great family movie that everyone will enjoy. If I said I cried, I wouldn't be lying. Even my children and husband said "this must be a good movie if it makes mum cry". I think it's a great movie for kids to watch, to show them that being a girl or a woman doesn't mean you can't achieve your dreams and goals, and it's inspiring to watch and take home the message that we can do anything we want when we are determined to. The movie is full of strong characters and I am a bit of a fan of Sam Neil, who plays her father.
It's well worth getting your hands on a copy, to enjoy at home, and if your heart isn't touched by this movie full of determination, strength, character and not being defeated, then I don't know what will…

RIDE LIKE A GIRL is available on Digital Download and DVD 10th August from Lionsgate Home Entertainment.