Meal Plan Monday. Looking at my week, and making sure the cries of "I'm hungry" don't happen too often, but we all know that children are always hungry aren't they? Feeding my food allergy and food choices family with a mix of cooking from scratch and sometimes throwing a ready-made meal their way. We shop between Aldi and Asda, working on a weekly budget and managing sourcing food allergy supplies.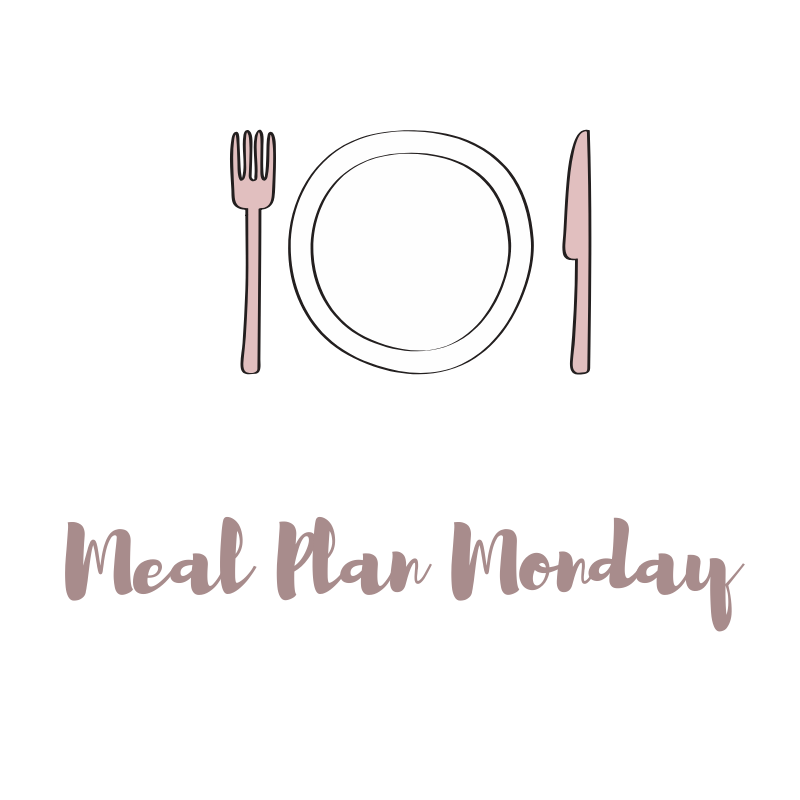 I shared last week on some of my social media about wanting to lose some weight and feeling better. I was surprised that a few people commented slightly negatively and told me that diet talk and talk of losing weight was bad. I am working on a meal plan routine to help me loose a little weight and get back into better eating habits.
I feel like I need to explain.
ME losing weight and feeling healthier is not about fat shaming other people. For me, when I reach a certain weight level, my body starts to suffer. I feel less fit, I struggle with pressure on my knee (which has had a lot of surgery) and I don't feel great. For someone else, the weight and shape I am in may not be an issue, but for me it is. I feel better if I maintain my weight at a certain level, and it works for me. To do that, I need to eat less crap, monitor my portion sizes, exercise more, and regulate what I eat. It is healthier for me to be "x" weight (I am not going to share that) and if I combine sensible eating and moving more, it's a good place for me to be.
That is all I am doing. I don't intend to make anyone else feel bad. If my wanting to lose some weight and feel healthier overall is a problem then I am not sure what to say.
So with that cleared up, here is my week of eating and meal planning for the family and I:
I will be replacing some meals with some meal replacement shakes, and adding lots of salad and veg to my main meals, and cutting back on carbs a bit. I have also started running again, although the heat isn't helping me much with that. There is no starving happening. I am trying to drink more water though.
Monday – Meat free spagetti bolognaise.
Tuesday – salmon stir fry
Wednesday – jacket potatoes and salad
Thursday – greek salad and falafel (I recently worked out how to make these at home, and it's surprisingly easy)
Friday – We are out for the day, so will probably eat out on the way home, I will chose a sensible option that I will enjoy.
Saturday – bbq time. Lots of salad and roasted veggies and halloumi for me.
Sunday – roast lunch (which I don't skip, but I do make sure I eat more veggies and fewer carbs, I love my food, there will be no misery and deprivation)
And that's it. Whilst I will be cutting back on my portions and skipping the sweets, ice cream, crisps and treats of a holiday week, I will be enjoying my food and just being sensible. It's about moderation getting back to healthier habits.
So that's our Meal Plan Monday. What are you eating this week?