*We were delighted to review two books from the Hannah the Spanner series by Stuart Simmonds recently and the boy thinks they are brilliant.*
Reading is very important for us as a family, and one of the things I have been working on with the boy, since we started homeschooling, because whilst he can read and reads well, he struggles to love and enjoy reading as an activity for pleasure so I am always on the lookout for books and authors that appeal to him. These books are easy to read, funny and interesting and keep him interested so they are a win for us. The illustrations are eye-catching and actually a lot of fun to read as an adult too.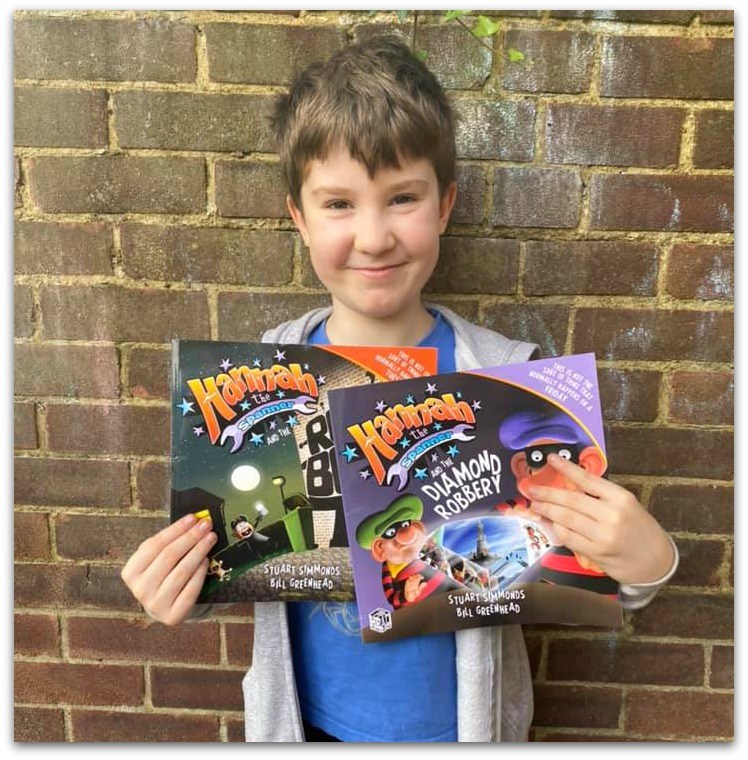 About the Series:
Taking their name from Stuart's eldest daughter, the Hannah the Spanner series is written for parents reading to their children at bedtime.
Aimed primarily at four to nine-year-olds, they are funny and witty enough to entertain the adults, whilst the children enjoy the stories and pictures.
About the author:
Stuart Simmonds is a married father of two girls, Hannah and Lucy. An accomplished cricketer and sports coach, he now runs a property business from his home in East Grinstead, Sussex.
Prior to writing the Hannah the Spanner series, he wrote an autobiography on a life in cricket, titled 'Watching With My Heroes', which was widely sold through all major retailers.
Having long considered writing children's books based on a promise made to his daughter when she was just five, late last year he presented her with the first edition drafts on her 21st birthday.
We wanted to ask Stuart for some tips on encouraging kids to enjoy reading and also pick his brains about writing a book, as we have a plan to write a book of our own. He very kindly answered some questions for us.
Here's what he had to say:
So here are some of my top tips to help the bedtime story become the best part of the day:
Try to make the stories about them. Give them some ownership so it can become something they look forward to and that you're able to do together.
Make sure you have their full attention. No phones, tablets or gadgets of any kind. This is sometimes just as hard for the parents as it is for the kids.
Be as expressive as you can be. Do the voices, make the faces, use your arms to be as enthusiastic as you can be. That always works out well.
If they want to, make the characters like the people they know. Teachers, friends, relatives and neighbours. Good and bad, throw them all into the mix and see what comes out.
If they like the art side of things, get them to draw and paint the characters and places that you've invented. You never know, they may be worth a fortune one day.
Don't worry if they want the same story over and over again. All that means is they like it and you've found something that they enjoy and its obviously working.
If you have made something up and you think its good, then write it down so you don't forget it. Just try not to take fifteen years to turn those ideas into an actual book series like I did.
Oh, one last thing. Just in case you think up a story about a dancing bear, a robot, a trip the circus or the moon, a diamond robbery or a racing car, maybe even a Christmas tale about some polar bears or a dreadfully behaved monkey, remember… they've already been done.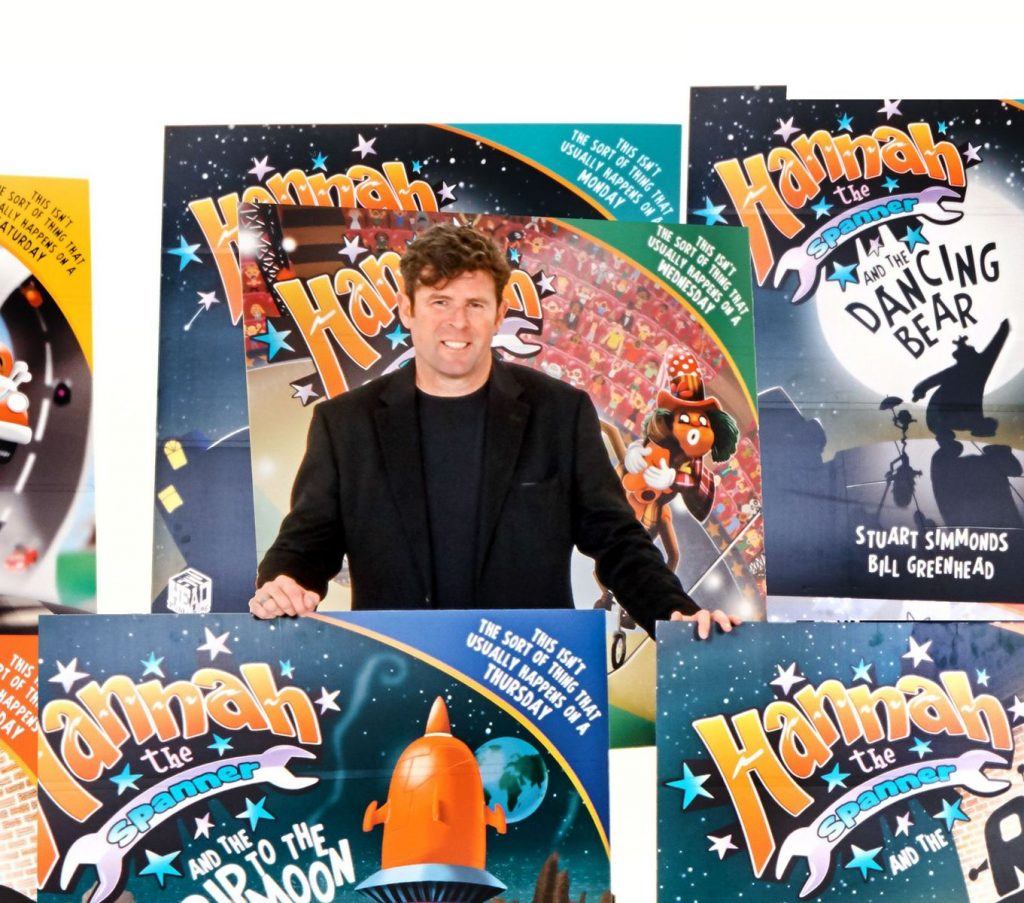 We love these books and the story behind them and think will to. We are delighted to be able to offer one copy of the Hannah Spanner books from the series to our readers over on our Instagram account too. They are well worth getting your hands on for all readers and are a great series to add to your book collection.