*We were kindly sent some Nipper Affirmation cards to review and share about*
Life can be very challenging for children, and as a parent, it's my job to help them learn to process life, and navigate it's challenges as they grow up. Sometimes that can be quite hard, and often it is "learn on the job" so when I find little tools to help me and help my children, I grab them, and utilise them.
Nipper Cards from Nipper About are a great idea, for adults to help children process their thoughts, talk about them, realise more about themselves and also affirm how they feel and learn from that.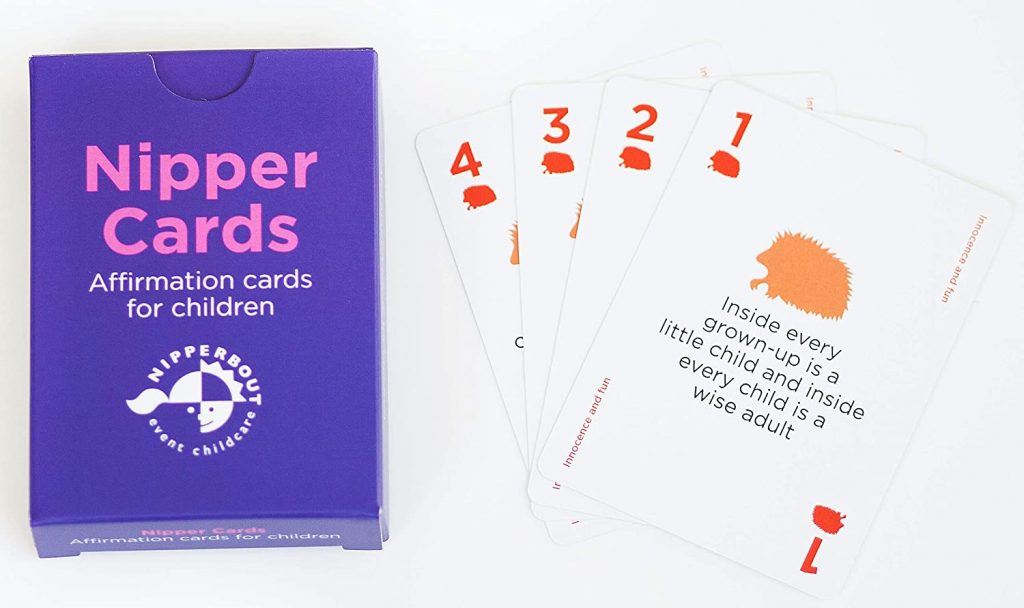 Affirmations cards for children with beautifully illustrated power animals! These unique cards are great for helping children (and adults!) to deal with daily worries and remind them to think about the need behind the behaviour. The cards can be used as a tool for starting a conversation or to play memory games and Snap! Each pack includes instructions for using the affirmation cards and 4 great games to play with the whole family.
They are simple to use and easy to read and you can play Snap, The Memory Game, Animal Families or Number Snap (great for older kids) so they are a great way to play a game to enjoy for the whole family but you also use the cards for a dual purpose. Each card has an animal that represents quality and four messages around that quality reflecting positive and negative around it. Shuffle the cards, allow your child to draw one and then look at the card and talk about what it says, and their feelings and thoughts. The idea is that children who can self regulate do better in school and managing life and it's a simple but effective way to enable that.
These are particularly handy for my son, who struggles to regulate his emotions and process them when dealing with other people, and he and I have used the cards a few times to help him talk when he is finding life more challenging. We think these Nipper Affirmation cards are both a great family game and parenting tool and they are well worth having as part of your helping your kids cope arsenal.
You could get your hands on a set of these cards too. Enter our giveaway to win a set of your own.
a Rafflecopter giveaway
Terms and Conditions:
Giveaway ends 10th September 2020
No cash or alternative prize available
Spam entries and incomplete entries will be deleted
Winner will be contacted via email to arrange receipt of prize
Please see our GDPR and privacy information for how your details are stored