This crispy feta with chilli marmalade recipe might be ideal if you are looking for something easy but different for a snack or a meal. It's a delicious combination of sharp, salty, and creamy feta with sweet, tangy, spicy chili marmalade. I serve this with oatcakes and it takes about 15 minutes to prep and about ten minutes to cook and serve.
I used this rather feisty but also more-ish chilli marmalade from Kingfisher Chilli and it works really well with this recipe but is also great with other cheeses, as a dip, and is sweet, but has a chilli kick. You could also use it with eggs on toast for breakfast too.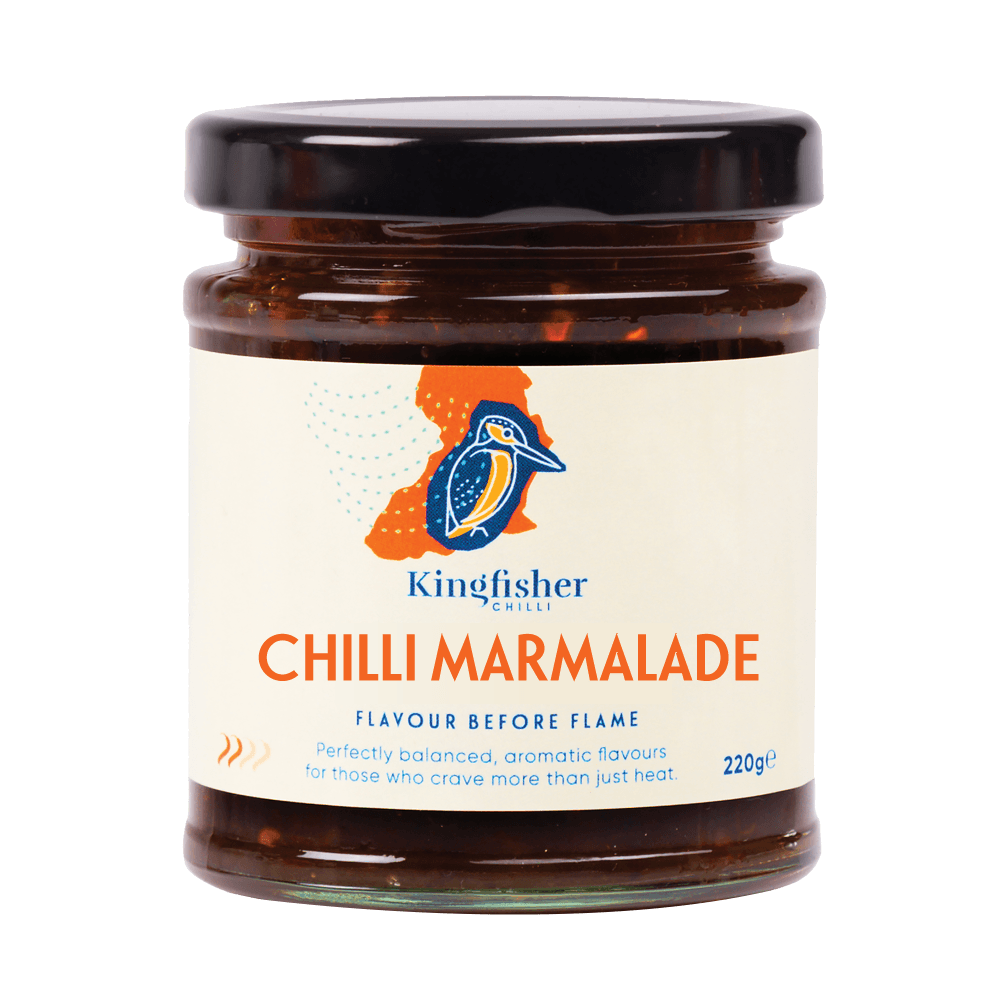 You can make this recipe vegan if you wish, and I have added the vegan parts and suggestions in the recipe if you wish to try this dairy free or vegan. I also used gluten-free breadcrumbs in this recipe but you can use normal panko breadcrumbs if you prefer.
This serves 2 people or one very greedy person, double the recipe for 4 people.
You need:
One block of feta cheese cut into four equal pieces (for vegan cheese we use this one from Violife )
1 egg lightly beaten in an edged plate (if you prefer no egg, use one tablespoon of cornflour in water mixed until it's smooth, and use as you would the egg)
Gluten-free breadcrumbs (you can buy these, or simply take a slice of stale gluten-free bread and bread it up to crumbs in a blender)
About 2 inches of high temp cooking oil in a frying pan, heated on high
Oat cakes or whatever you'd like to serve with
Take your chunks of feta, and dip them in the beaten egg, then roll them in the breadcrumbs. Then redip them in the egg and cover with more breadcrumbs.
Drop them gently into the hot oil and fry for 3 minutes on each side until the breadcrumbs are golden brown.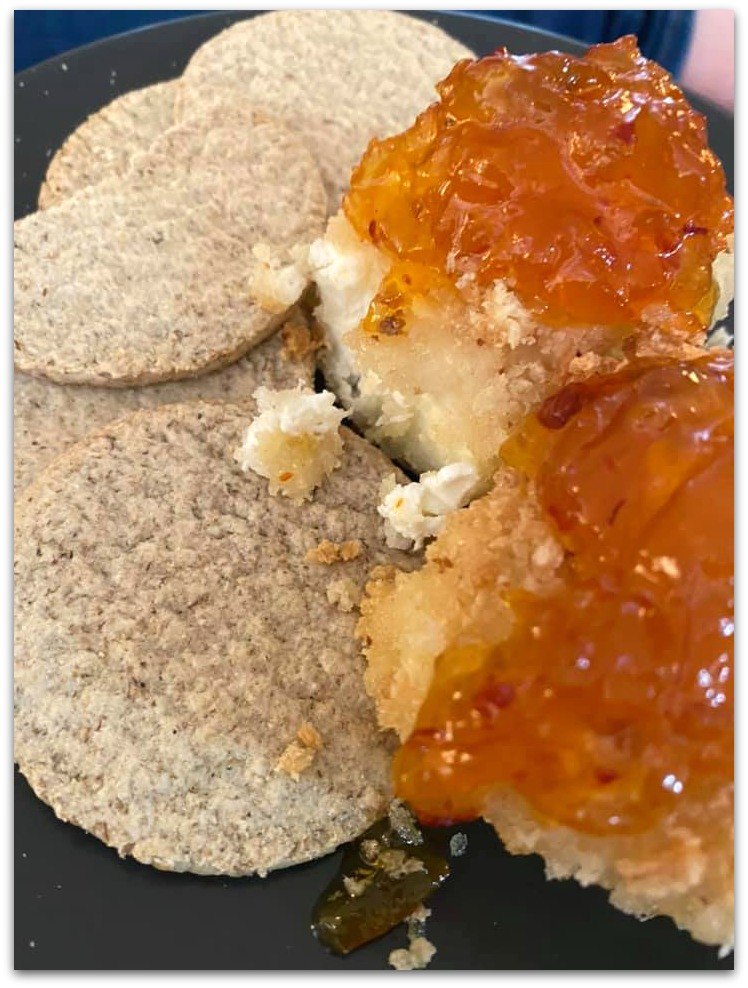 Serve immediately smothered in chilli jam and congratulate yourself on creating an easy meal that looks fancy but isn't that complicated to make. Crispy feta with chilli marmalade works well as a starter or you could make the recipe for more people for a party. You can keep it warm in the oven before you serve it.