*This is a review post. We were sent a brilliant baking kit to review*
We are big fans of baking in our house, and it's something I have taught my kids and encourage them to enjoy. Being able to bake and cook, even basic meals and foods is an important skill for everyone I think, and I want my kids to be able to cook for themselves when they leave home. We also are huge fans of Nadiya Hussain and watch her cooking programmes. She is very normal and real but also a very good cook and baker.
So expanding our baking skills and encouraging the kids to have more fun with this brilliant baking kit by Nadiya was great fun and it's a fantastic set of baking tools to help kids learn and enjoy cooking and baking.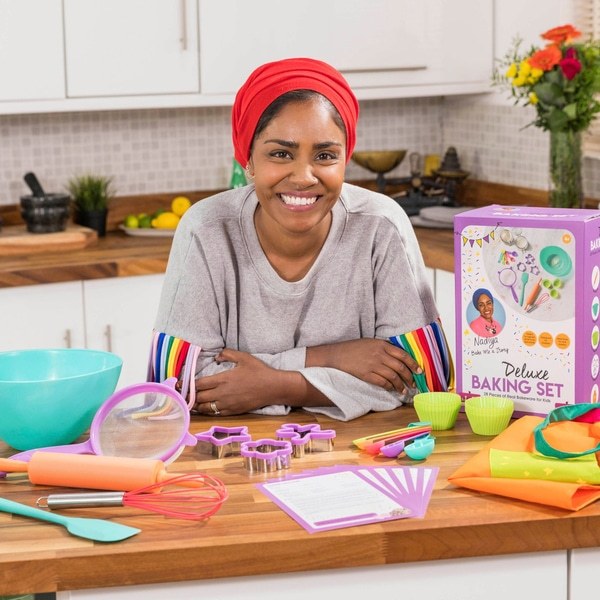 Watch little ones as they begin their journey into the world of baking with the Deluxe Baking Set. Developed in partnership with 'The Great British Bake Off' winner Nadiya Hussain, this bakeware has been specially made for children. Featuring 6 of Nadiya's favourite recipes, kids can grow in confidence, develop their motor neurone skills, and improve concentration as they start to see their creations come to life! Following recipes also helps with everything from reading and maths to weights and measures – useful skills in and out of the kitchen. This deluxe kit has a whole host of baking essentials to get them started and progressing to even more complex recipes! This set even includes a little apron so that they can keep their clothes flour free when things start to get messy!
This kit is available from Smyth's Toys and is a great gift for a budding baker and it comes with everything you need. As someone who loves baking and cooking, I was very impressed by the contents and the quality of the products and they are well designed and sturdy for little hands too.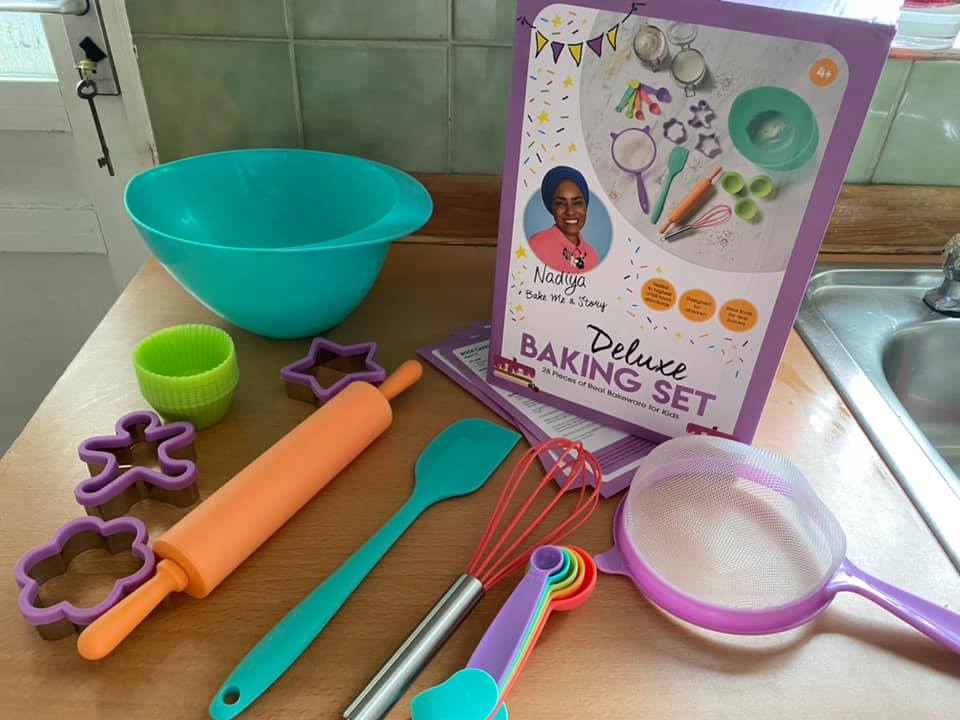 I have a very independent little baker in my son, and he loves to get things out, prep everything, and weigh all the ingredients, and then I am allowed to come and help.

The kit also includes some lovely easy recipes from Nadiya and we were able to adapt them to be gluten and dairy-free too. They don't require lots of weird or hard to get ingredients and are great family and kid-friendly recipes too.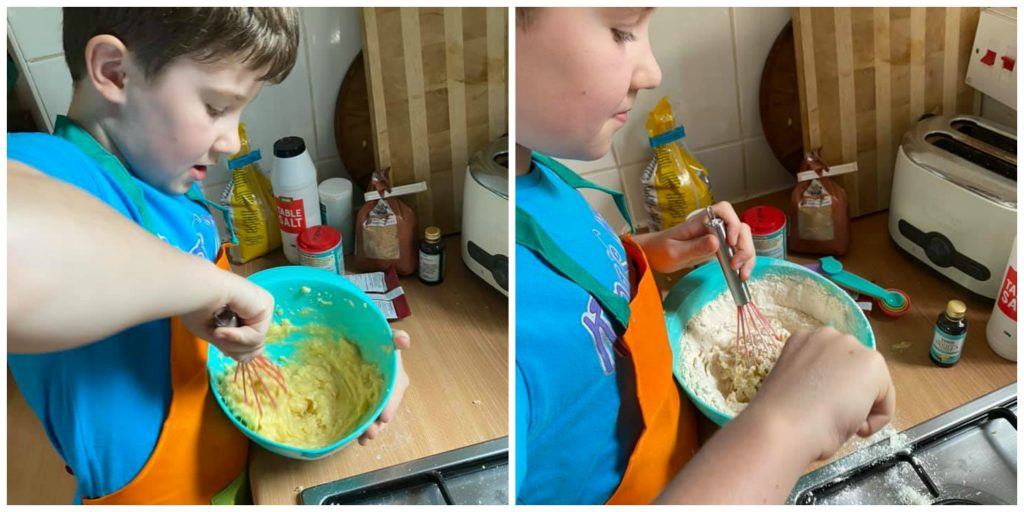 I love that the kit comes with a sturdy and sensible bowl for mixing too, and everything is easy to wash up and clean up – which is always a bonus, whilst I love cooking and baking with my kids I am always keen for them to learn and manage the not so fun cleaning and tidying up bits too…
You can see a bit more of what we baked in this little video too. We made cookies with chocolate chips sandwiched together with melted marshmallows. They were amazing and didn't last long before they will all gone.
This is a kit that we will use again and again, and it's something we think is very handy to add to your baking kit.
In fact, we love it so much we have one to giveaway. One winner here will win a full kit to have fun baking at home with.
All you need to do is comment on this blog post telling us what you like to bake with your kids or what you enjoy baking and then click on the link below.
Nadiya Hussain Brilliant Baking Kit RRP £24.99
We will choose a winner on 22nd November and contacted via email.
Please see our GDPR and Privacy policy for how we use and store your data.