Transformers Battlegrounds has landed. I grew up on Transformers. The TV series, the toys and the movies featured heavily and were popular as part of my childhood. Watching my children play the new combat game makes me feel very old but we are delighted to share this review of the game with you.
Transformers, which started life as a toy-line and then TV series in the 1980s, has grown into a beloved global brand spanning generations. The Transformers franchise has produced over 10 independent films and countless video games, continuing to make it a household name.
TRANSFORMERS: BATTLEGROUNDS is an all-new tactical combat game, featuring fan favourite characters from the Transformers franchise including Bumblebee, Optimus Prime, Grimlock, Starscream, and Megatron as they battle it out for control of the AllSpark in single-player and co-op gameplay. Combat takes place across an array of diverse levels, including iconic locations such as Central City and Cybertron where players will take command of their squad and fight together to save (or destroy) the galaxy.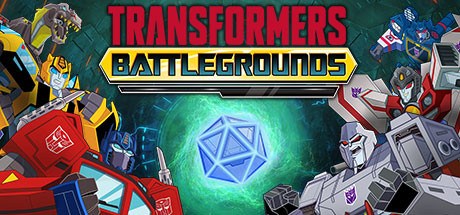 Players have the option of purchasing the Standard Edition or Digital Deluxe Edition of the game. The Digital Deluxe Edition contains the base game found in the Standard Edition, alongside bonus character cosmetics, including four new character skin packs and the exclusive CUBE arcade game-mode. CUBE pits the Autobots and Decepticons against one another in one of four 'capture the cube' arena environments where they must use their special abilities and battle it out for control of the Cube.
It's a fast paced game with the attitude and danger we all know and love from the films and tv series and you take control and play the game to see who will win once and for all…
I haven't been able to pull my son or husband away from it, and it's safe to say we think it's a great game and addition to the Transformers arsenal.
Well worth getting your hands on a copy to play at home and you can find out more here and it's available from 23/10/2020
Online: www.outrightgames.com
PS4: Playstation Store
Switch: Nintendo Game Store
Xbox: Xbox Live
PC: Steam