*We were kindly sent a Curls 4 Girls straightening brush to review. All opinions are our own*
The Curls 4 Girls Straightening brush from Buzz Retail is an easy to use, brush that makes straightening even long hair simple and it works really well and is great for beginners or older kids to use to to straighten and smooth hair, but is also great for adults who want no fuss hair straightening without the hassle of a complicated piece of kit to use.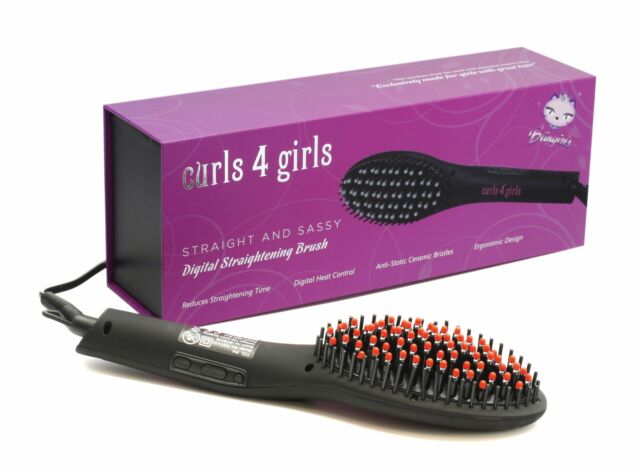 The C4G Kids Friendly Digital Straightening Brush makes styling your hair faster and easier than ever before, with ceramic bristles that straighten as they brush, and digital heat control that you can adjust to the needs of your hair. The C4G line can be used for kids and adults as well. 
For me, having very thick and wavy hair that does also go curly when it's damp, that can be hard to manage, hair straightening is a lot of effort, but for special occasions, I do like to attempt to make my hair look nice and the Curls 4 Girls brush makes it really easy and even a hair styling novice like me can use it easily.
The teenager likes it because it's easy and fast to use on a school day when she has a lot to get done when she gets up to get to out of the door, so she wants something that works for her and is convenient. She likes these because they help her straighten her hair efficiently.
They would make a great gift for someone who wants to start learning to style and straighten their hair and are also compact enough to travel with (just remember your travel plug) too.
These are great value for money and simple to use. The only problem in our house is who gets to keep them in their room and who has to ask to borrow them…
You can also see what other tools we use for hair curling and straightening here and find out what works for our long, harder to style wavy hair…