*We were kindly asked to review some fun stocking filler ideas from Buzz Retail. All opinions are our own*
If you are looking for some easy and fun stocking filler ideas or something to give as a gift for Christmas (and to be honest, these would be brilliant for kids at other times of the year too, then these suggestions may be useful.
We are always on the lookout for fun and creative gift ideas or things we would enjoy at home ourselves and stickers are always a win. These Buzzing Stickers are a great idea for anyone who is a sticker fan (who doesn't love stickers) and they make a fun addition to someone's Christmas stocking or as a stand-alone gift idea. Hours of fun and really useful for rainy days or for travel or holidays when you need a non-messy activity.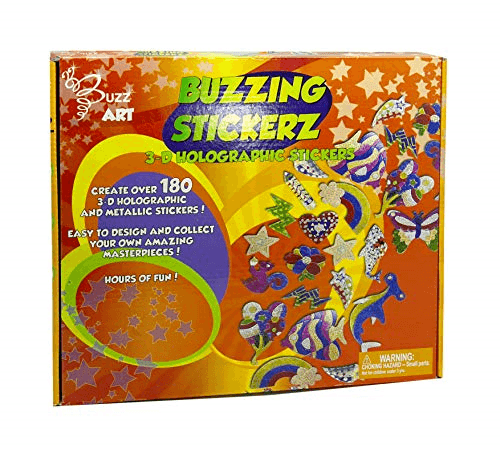 Create over 180 3D holographic and metallic stickers. Pick a foam sticker shape from the 180 foam stickers in the box and rub on the colourful foil decoration to make the most amazing holographic stickers imaginable. The stickers are easy to design with the 180 foam stickers, 3 stencils, over 50 holographic and metallic sheets provided in the kit. Create and collect your own amazing masterpieces.
These Puzzle Cars are also a fun gift for anyone who loves cars and a great idea for younger kids and make a great gift idea for. You can collect the cars and set up the tracks in over 50 different ways and it's also great for imaginations and creative play too and you get the iconic London bus or taxi that everyone knows and loves.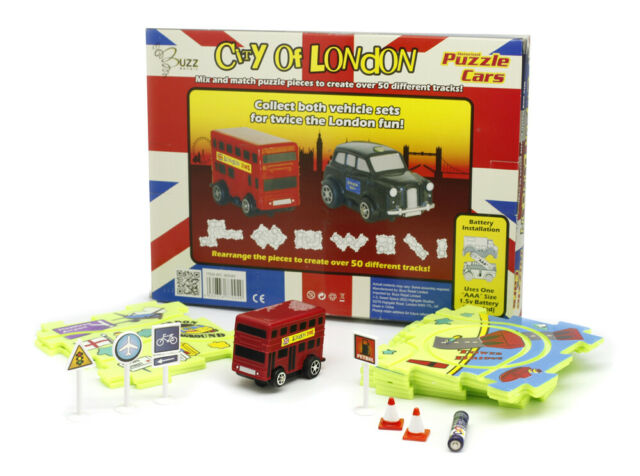 This wonderful Puzzle Vehicle Track is a 16-piece set, combining creative and educational fun. All of the interchangeable track pieces can be linked together, to make up to 50 different track combinations. The set comes with the recognisable black London Bus, Detailing all the favorite tourist destinations in London. This is a fun way to develop problem solving, motor and language skills.
These are great unisex gift ideas too, and can be for boys or girls, depending on who you have in mind, and are reasonably priced to add to your Christmas gift shopping list. We think they are great gift ideas and hope you will too.
You might also like our other stocking filler ideas from Buzz Retail too, with some fun body art, nail and hair art creativity.