*We were kindly gifted magic advent calendar to review. All opinions are our own, and images are used with permission*
Advent calendars are a topic of much discussion in our house and I like to be creative around December and make advent calendars fun. We don't do the usual just digging chocolate out of a box calendar either. There isn't anything wrong with a normal advent calendar but making things fun and interesting for the Christmas month is always my goal so we are always on the look out for things to make that happen.
This year we have something magic happening. Literally.
We have a fun, and very different advent calendar from Trends UK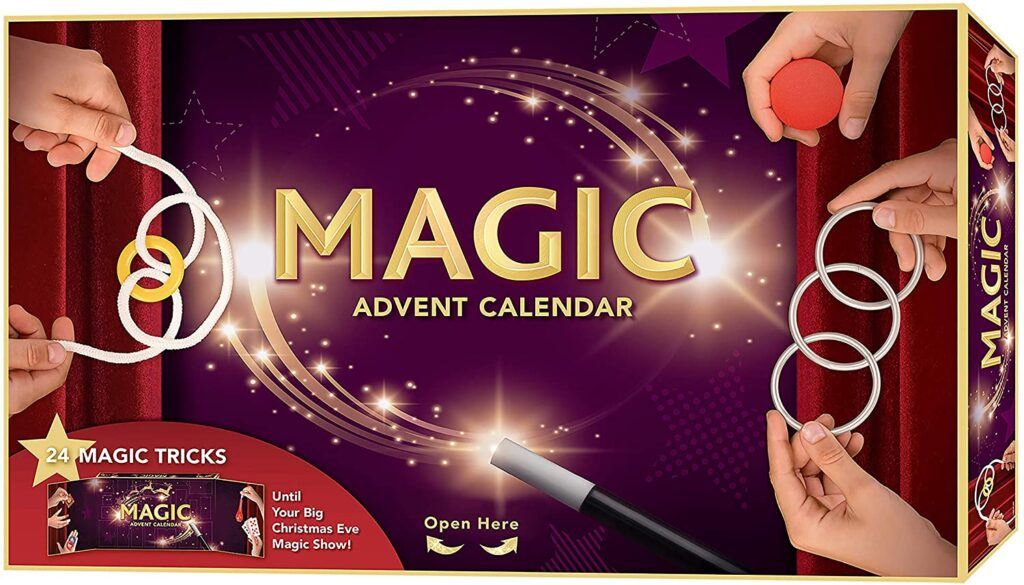 This is a brilliant idea that the whole family can enjoy and well worth the price. Available from Amazon and something everyone can get involved in, open a slot each day and learn a new magic trick to impress your family and friends with. It's a great gift idea and something a bit different. You get all the bits you need to learn and perform some old and new magic tricks.
Find behind every door a magic trick
Easy to perform tricks for all ages
Celebrate Christmas with Magic
Total 24 doors.
This is such a fun idea and I can't wait to see how we get on with it. The kids are so excited to open it and I suspect breakfast times when we usually open our advent calendars are going to be a bit more interesting this month. You can keep up with what happens when we open the doors on our magic advent calendar over the next few weeks on our Instagram account and what magic tricks we learn. The only problem we have is deciding who gets to open the calendar every day…