*I was kindly sent a jigsaw puzzle to review. All opinions are my own*
I am a bit of a jigsaw puzzle fan, and when I have time, and space, there is nothing I enjoy more than sitting, peacefully, attempting to complete a puzzle.
These days my children take up a lot of my time, but I do still try and find the odd moment to do a puzzle. Puzzles are something we enjoy as a family generally, but I am a selfish puzzler and prefer to have a puzzle all to myself to enjoy doing.
During holidays and cosy winter evenings, are the perfect time for me to crack open a puzzle and put the pieces together.
I also like something slightly different when it comes to jigsaw puzzles and if a puzzle is a collectors item, or resemebles soemthing iconic then that is even better.
Rock Saws have a wide range of middle ability puzzles that are not only great to do, but are created as a collector's item. If you are a fan of rock music or the iconic classics like Queen, Bowie, Elton John, or Pink Floyd then you need to have a look at the many puzzles they have on offer. You could be looking at the perfect gift for someone who's a fan of a famous rock band, or simply just loves a puzzle that's a bit different creatively.
As a huge Queen fan, I have an eye on some of their puzzles but I also happen to rather like this David Bowie puzzle with the classic cover from the album.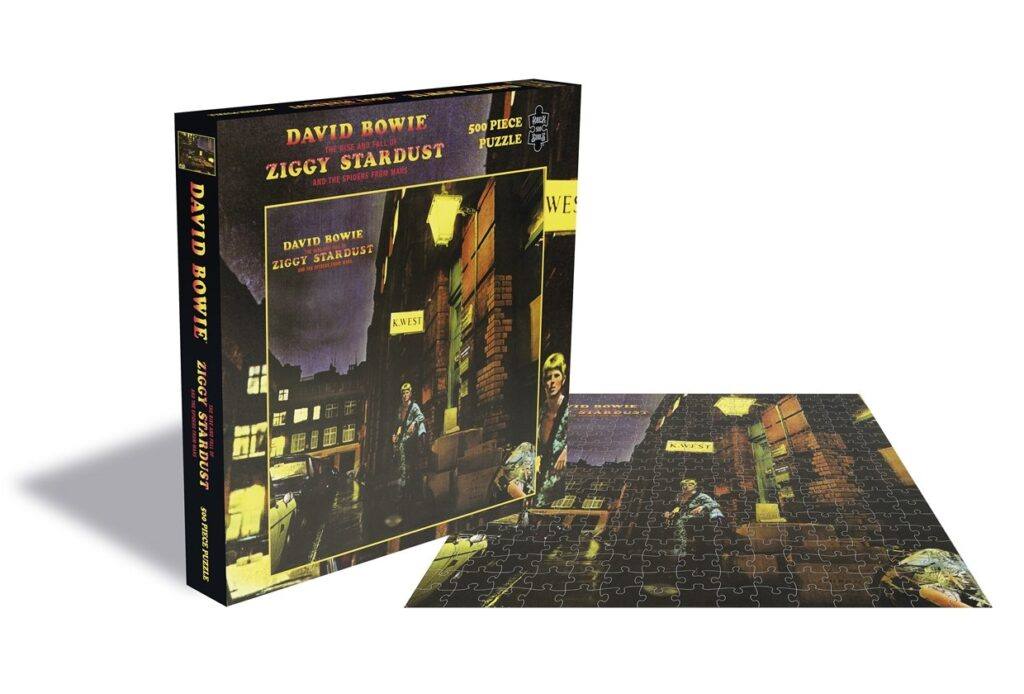 The puzzles are high quality, well made and not brutally hard, but not easy either.
A perfect gift for a puzzle or music lover who appreciates the iconic, or someone who loves both and price wise they are very reasonable when you compare to puzzles available. If you happen to be a puzzle lover who likes something different then this might be just what you are looking for for your next puzzle to tackle as a challenge.
I am hoping my kids won't offer to help me complete this one and I can enjoy it in peace!