*This is a review post. We were kindly sent some Spice Pots to try and share some ideas for Christmas leftovers that we hope might be helpful*
I generally love Christmas leftovers. I always cook more than we plan to eat things, like roast potatoes and stuffing so that we have leftovers for another meal. (I personally love a plate of leftover potatoes and stuffing with gravy perfect on boxing day for supper, and leftovers mean I don't have to cook after making a huge effort on Christmas Day)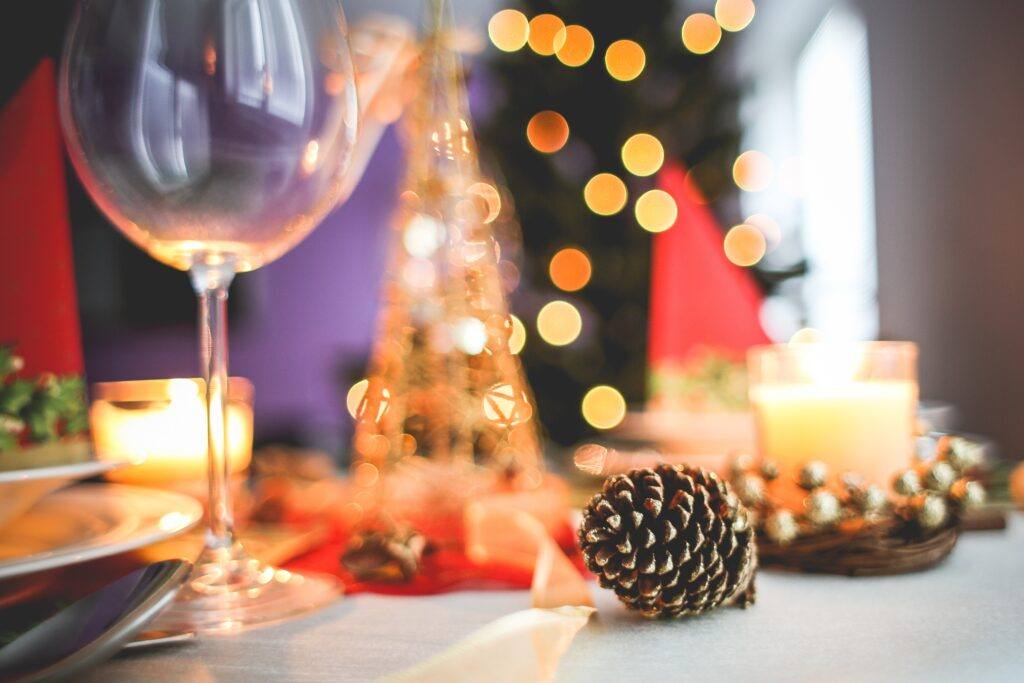 But leftovers can get a bit tedious if you have a lot of some foods, but if like me you don't like to waste food, you can liven it up with some spices and make some meals to tide you through that are not boring.
We are big fans of Spice Pots and their Festive Survival Kit is a handy thing for Christmas leftovers as well as being a great gift for someone too.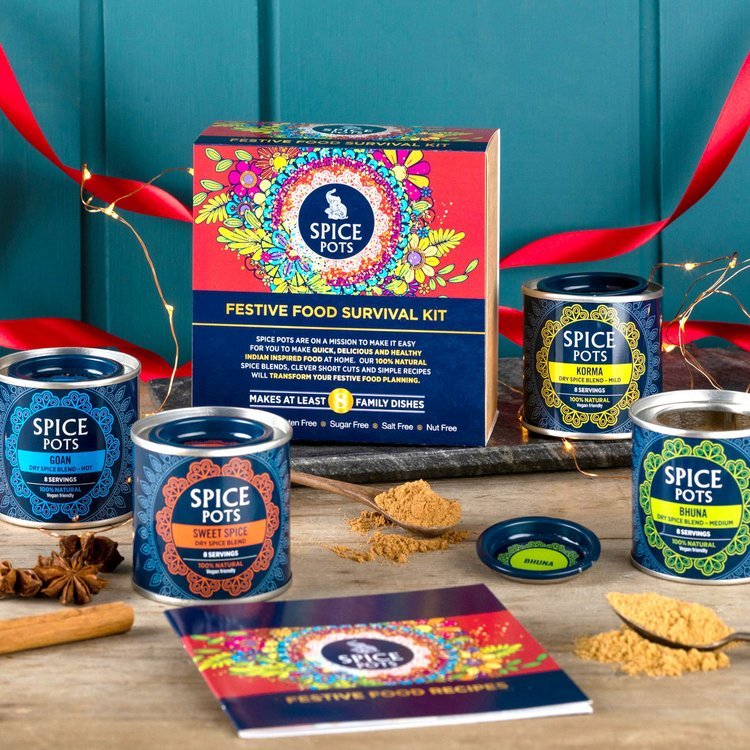 I use their spice kits for family curries and meals, and because they make vegan and gluten free spice posts, I don't have to worry about allergies being an issue.
Their Festive Survival Kit contains:
A booklet with 8 Festive Food Recipes; including nibbles, leftover recipes, curry recipes for in between days and sweet treats.
3 Savoury Curry Spices (Mild, Medium and Hot In Heat)
1 Sweet Spice for festive desserts and baking
Make a curry:
For me, the easiest thing is to take leftover meat and make it into a simple curry. Because your meat is cooked, you literally need to heat your spices and onions and garlic, toss in your meat cut into small pieces, add coconut milk, and let is simmer for half an hour. You can use hotter or milder depending on your family tastes and what you feel like. Serve with rice, or naan bread. Meat used up and it's also been livened up.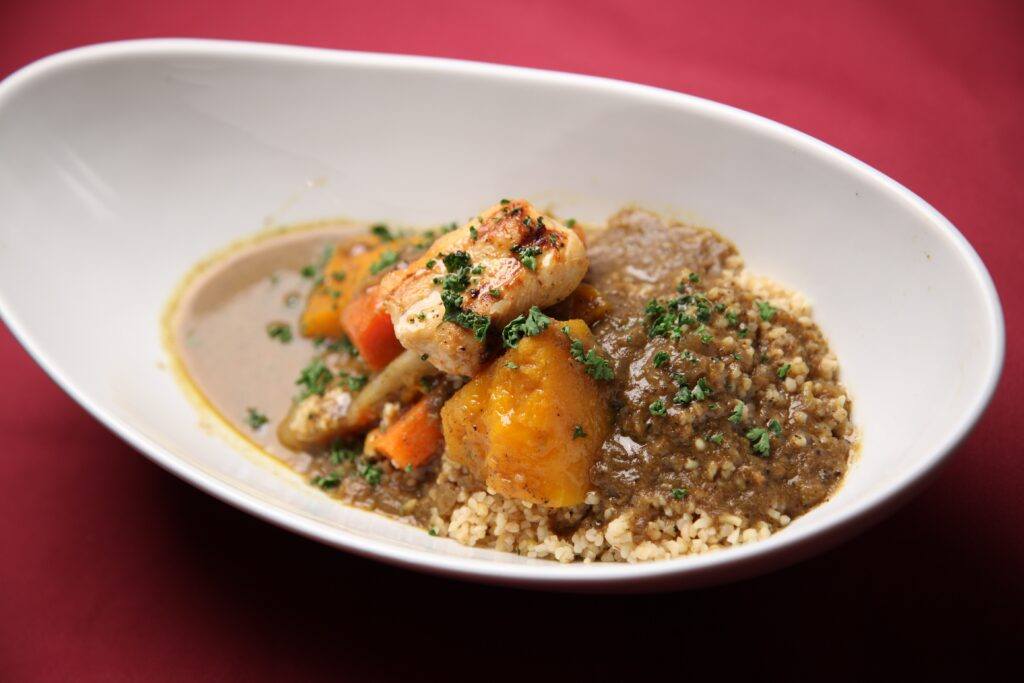 Make soup:
If you have a joint of meat or a chicken or turkey, you can throw the bones or carcass in a pot overnight with some veggies and water and salt, and make a basic stock. Then take your leftover meat, and add it and some chopped and peeled potatoes and some Spice Pot spices and simmer until the potatoes are cooked and soft. Then take a blender or pop it in a blender and blend it until it's smooth. This is a little more work and effort but works really well and uses up your meat and makes the most of the bones as well. I tend to go for heat with this and a hotter spice to make the soup really warming and tasty. You can also freeze the soup for later in January when you want to pull something quick and easy out to eat.
Make a vegetable dal:
I love lentils and my kids do too, so taking leftover veggies like carrots, peas or beans and adding them to a dal using lentils and coconut milk and veggie stock and some milder spices is a great and cheap way to use them up and also make a filling meal too.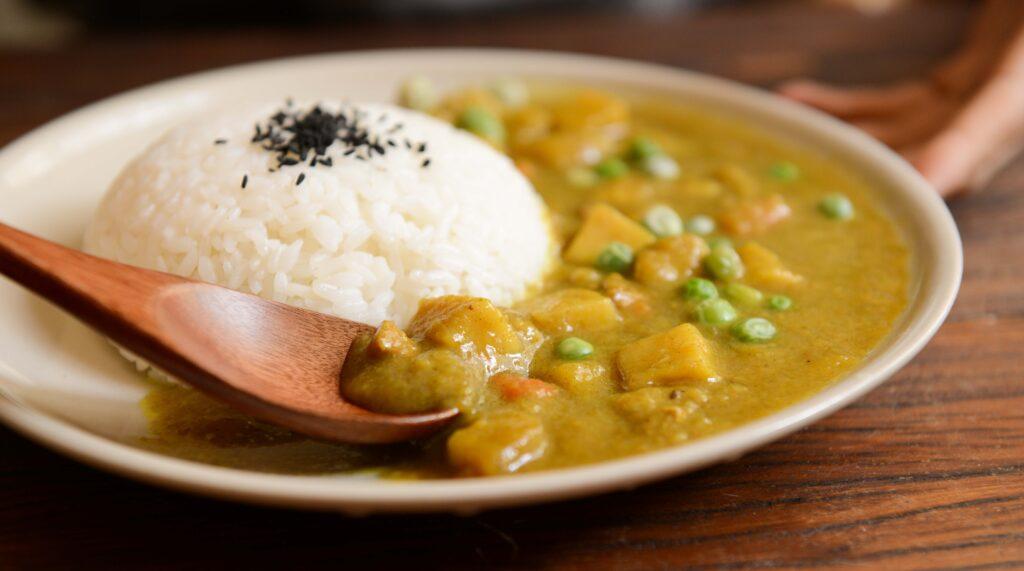 When in doubt, make pudding:
If you are fed up with Christmas cake or mince pies, or you have visitors or family who doesn't like those, then you can make an alternative using Spice Pots. Their sweet spice pot spice is great for adding to a creamy and comforting rice pudding or you could make a banana loaf, with extra flavour and perfect for cups of tea when you are watching yet another Christmas movie in the days after Christmas.
You will get through the Christmas leftovers. You just need to be creative. It can even be fun to come up with ideas and try new things, to make sure you use up all the veggies, meat and bits and pieces at the end of Christmas Day.
What do you do with leftovers during the festive period?