These bread rolls are easy, cheap and you know what's gone into them. My kids eat a lot of bread and whilst my husband eats gluten free, the children and I don't, and I like making most of our bread if I can. 
Perfect for soups and casseroles or for lunchboxes with fillings, they work really well. I mix the dough in the morning and bake them 8 hours later. This recipe makes six rolls. You can double it if you need more.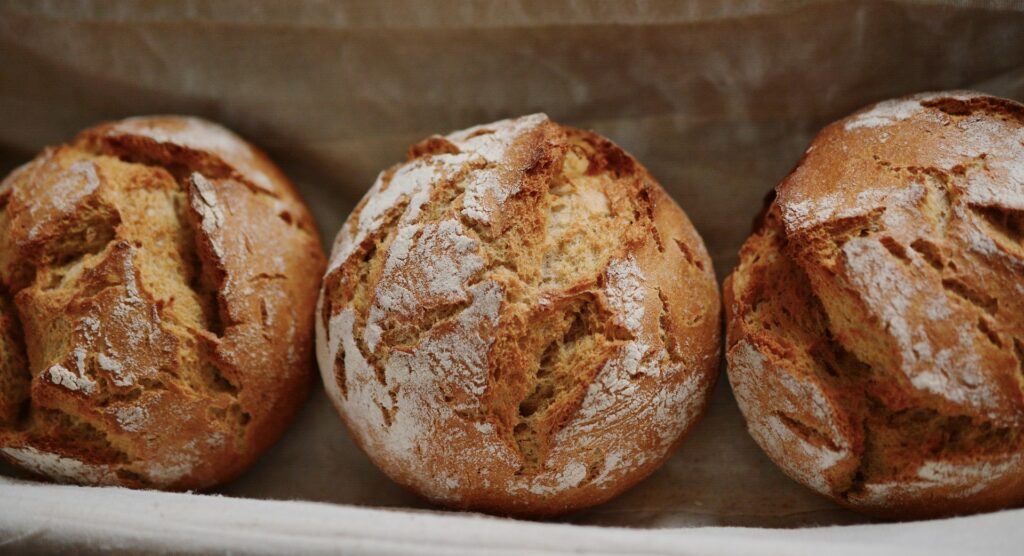 All you need is:
500g of white strong bread flour
1 tablespoon of olive oil (you can skip this if you prefer but it gives them flavour)
1.5 teaspoons of fast acting yeast (this is what I use) 
400mls of tepid water.
1 teaspoon of salt
Whisk your yeast into your water and leave it to stand for ten minutes.
Put your salt and flour into a bowl and make well in the middle.
Pour in your warm water with yeast and add your olive oil.
Mix it well, using your hands to combine it thoroughly until the flour and water and oil are combined and it's a soft dough.
Cover with a cloth and leave to stand in a warm area for 4 hours. It will double or triple in size and rise nicely.
After four hours take the dough, sprinkle a little flour on a surface and kneed it firmly for 5 minutes until it's elastic and smooth. Then form it into a fat sausage and cut into 6 even pieces.
Roll each piece into a ball, and place on a lined baking tray. Slash the top with a sharp knife across the rolls. This allows them to rise nicely and crisp up.
Cover again and leave to sit for four hours in a warm place to rise again, they'll double in size.
Heat your oven to 180 degrees and place the tray in the oven and bake the rolls til golden and crisp outside. They'll be soft and fluffy inside.
Serve warm, they don't last long in our house… 
(these bread rolls can be kept for 24 hours in an air tight container, too)
We also use this easy French bread recipe for proper crusty French bread too. Why not give it a try.