We don't eat macaroni cheese often in this house. With dairy and gluten intolerances, it's not on the menu. Vegan and gluten free macaroni cheese is, frankly, pretty grim, unless you happen to visit a really good vegan restaurant that makes a good version. My teenager is a macaroni cheese purist and she loves it when we eat out and she can have some but she loves it even more when I make it for her as a special treat. This is what she calls "Mum's best macaroni cheese".
This recipe serves 4 and you will need:
250g/9oz macaroni and for me, it has to be macaroni pasta. If you prefer another type, that's ok, we can still be friends but macaroni cheese works best with a pasta that catches the sauce. Spirelli also works well.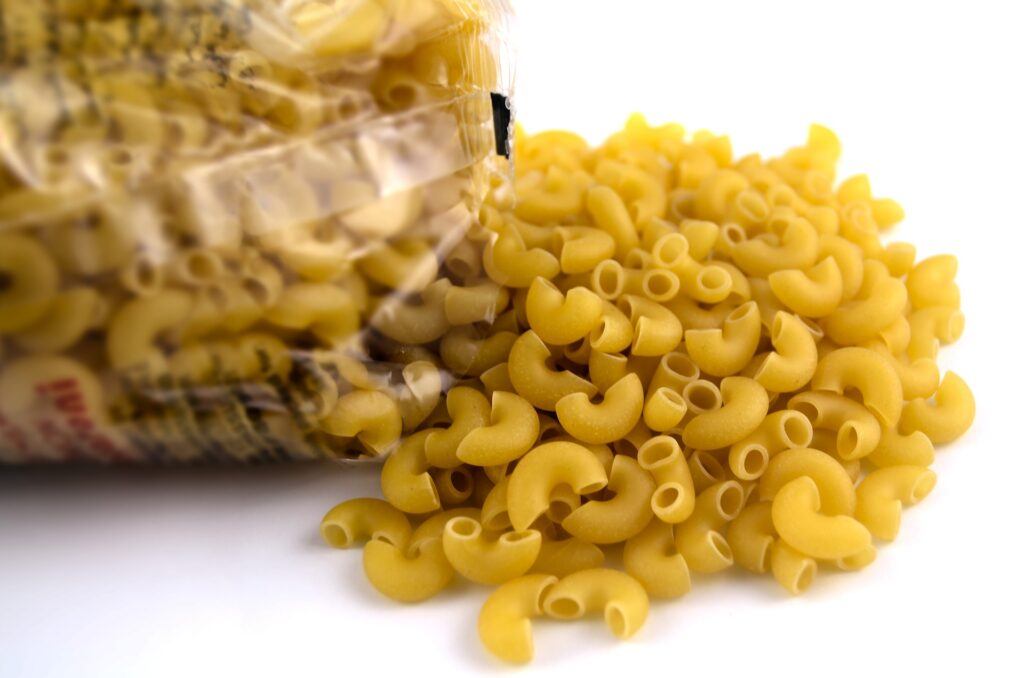 40g/1½oz butter
40g/1½ plain flour
600ml/1 pint 1½fl oz milk
250g/9oz cheddar, grated
250g of Monterey Jack cheese, grated
150g of red Leicester cheese
50g/2oz Parmesan (or a similar vegetarian alternative), finely grated
50g of breadcrumbs
a tsp of paprika
50g of cubed bacon, lightly fried until crisp (you can skip this if you prefer or are vegetarian)
Worcester sauce
3 tablespoons of panko breadcrumbs (you can of course make your own, or use normal breadcrumbs, but panko work beautifully for this dish and many others)
Cook your pasta as instructed on the packet, but it's better to leave it al dente, or not quite cooked as it will still keep cooking when you bake the dish.
Whilst your pasta is cooking, you need to make your roux base for your cheese sauce.
Melt your butter in a pan, and add your flour and stir briskly. It will form a sort of paste. Over low heat, slowly add your milk, in small amounts, and using a whisk, mix the flour and milk together. It will start to form a sauce and thicken, as you add more milk. Whisking briskly stops lumps from forming. When you have added all your milk, add in all the cheese except the parmesan. Add 1/2 tsp of the paprika and a splash of Worcester sauce. Stir until the cheese is all melted.
Your cooked pasta and the cheese sauce, and bacon, if you are using it, all can now be combined. Stir it all well together and pour it into a greased baking dish. Take your breadcrumbs, parmesan, and the rest of the paprika and combine them, and sprinkle them over the top of the macaroni.
Bake for 20 minutes or so at 180 degrees until the top is golden and crunchy.
Serve and enjoy cheesy goodness and don't worry about carbs or calories…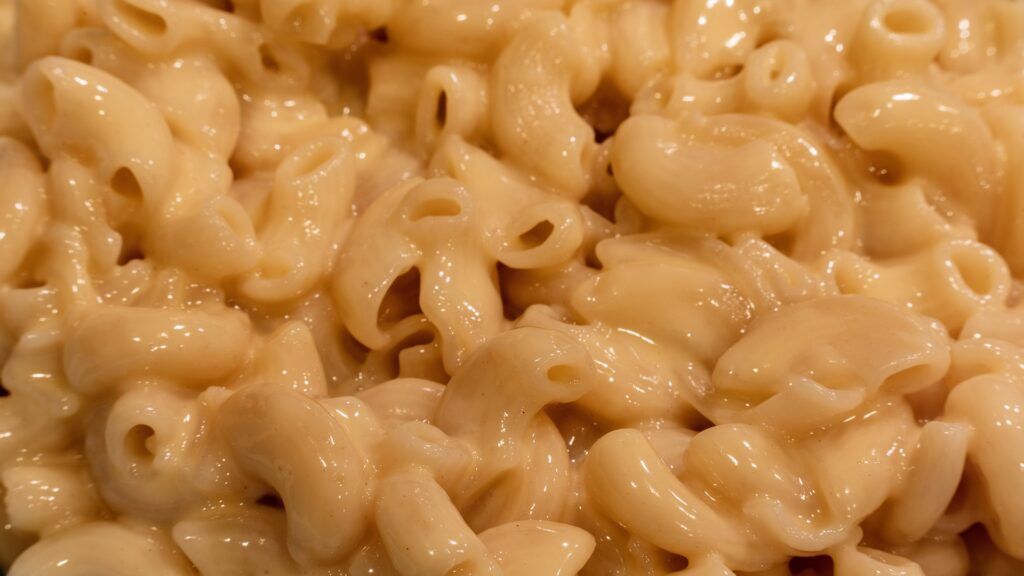 We do normally eat dairy-free so everyone in the house can enjoy pasta and sauces, with the boy's food allergy issues, and I use this vegan pesto as a family staple that is so good you can't tell it's dairy-free. It's well worth trying too.