We have had a lot of cold weather recently, as the temperature has dropped and it's been very frosty as you can see from our very "furry" car this week. I am sure the neighbours thought we were nuts, being out so early (I prefer our supermarket run very early to avoid people where I can) and taking photos of our car whilst it wasn't quite light enough yet.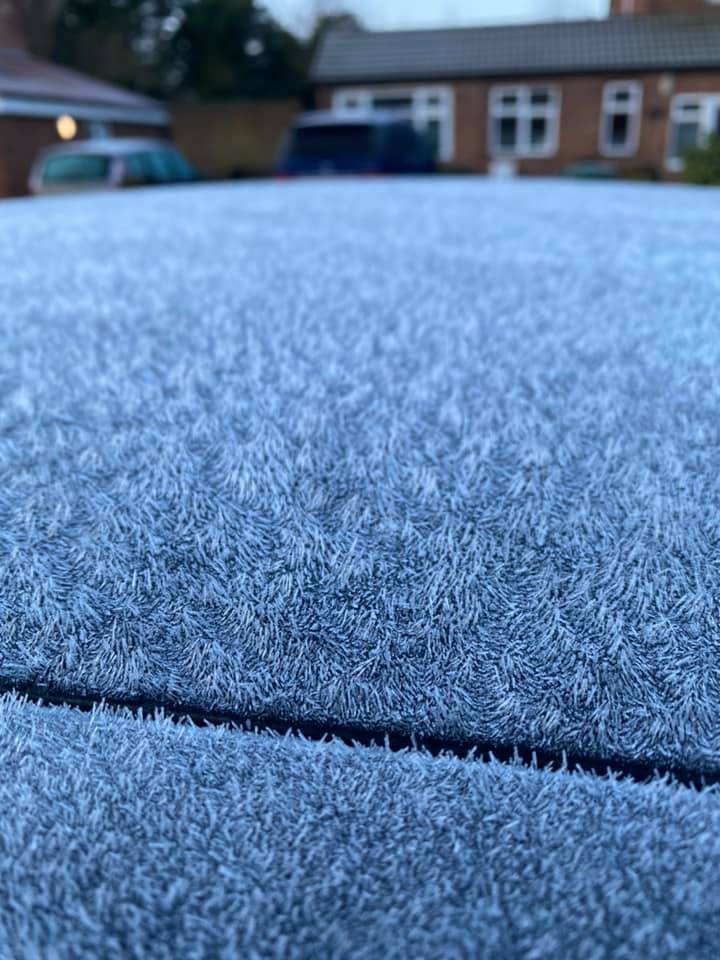 The car did look very furry and I was quite pleased to catch this photo. Frosty photos are always common, but I liked the look of this one. Not bad in poor light on a camera phone. I think it might be called Hoar frost but I am not an expert. Maybe someone can tell me?
But what we really really want is snow. I am not a fan of snow, but with the lockdown continuing and life feeling a little stretching at the moment, we felt that some snow would be just what we needed to cheer us up. If you follow us on Instagram you will see we actually got some and enough for a snowball fight and snowman building.
It's been a fairly challenging week with feeling ill, and covid tests, and waiting for covid tests and trying to work from home and homeschool whilst feeling rather under the weather. Thankfully we don't have covid and we made it to the weekend with relief.
I can't say that I won't be sad for warmer weather and spring to come soon though…