Lockdown 3 Diaries and week 3 with a visit for a Covid test and pulling ourselves together after what has been a particularly challenging week. Last week we were adjusting to lockdown and accepting that this is life again, for the next while.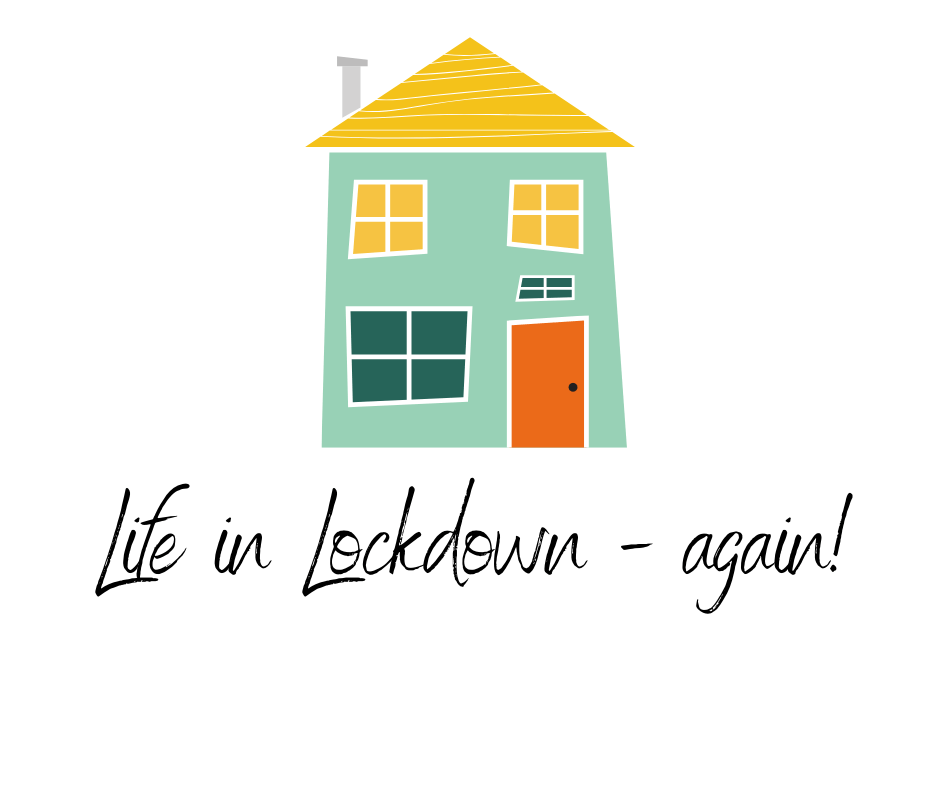 Well, this week has been interesting. We have to have a Covid test. The results were negative which was a relief although it's been a very strange bug we have had, our GP said we needed to get tested because right now the virus is very infectious, very prevalent, and even though we literally only go for walks and exercise and food shopping, they are seeing people picking it up.
Our symptoms? Sore throats, horrible headaches, mild fever for the teen, feeling rough like flu or a cold is coming on, and just feeling very odd. Because of the teen's asthma, we wanted to be on top of things if it was Covid. The doctor I spoke to said that because they are seeing people who don't have the typical symptoms of covid, ie the cough and loss of taste and high fever, they are testing everyone who feels unwell and assuming it's covid until the test says not.
I have to say, from start to finish, from seeking medical advice to booking the test, having the test, it was all very fast and efficient. I know the system has had massive issues but it worked well for us. It took 36 hours for our tests to come back and we isolated whilst we waited and planned for if we needed to stay home for longer. The test itself is not pleasant but the staff at the test site were helpful and kind. I have done some community testing as part of the surveys being done to see what infection rates are but not been to a test site. It wasn't the best thing we have ever done but not as bad as we thought.
Monday – Today has been a spectacularly crap day. Our coffee machine decided to explode, my internet and laptop crashed during a rather important work call and the teen came to me and said "I don't feel well at all". After some consultation with her GP and the 111 services, we were sent for a Covid test, to make sure it wasn't that. Let's just say this week is not going as I had planned so far.
Tuesday – not much to say. We are waiting for the results of our test. The teen feels pretty rough and I don't feel great. The husband too. The boy feels ok. We stay home and take a semi sick day.
Wednesday – phew, the test results come back and say the teen doesn't have Covid. We all still feel a bit crap though, so we are not going anywhere and riding whatever bug it is out.
Thursday – I go for a lateral flow test to make sure I don't have Covid. It's negative. The teen is feeling better but I feel like I have a really bad cold coming on that just won't either come or go and really severe headaches and sore throat.
Friday – we are starting to feel a bit better. The week has been a bit of a mess, the routine is out of the window, and we all feel like we want a redo.
Saturday – we get out for a walk and some fresh air. It helps a lot. I have a mini meltdown (privately, I am trying to keep things calm and ok in front of the kids about the state of the week, feeling ill, and lockdown)
Sunday – the end of a rough week but it's SNOWING which cheers us all up tremendously and we are all feeling mostly better and well enough to get out in it and enjoy it.
So another week ends and we keep calm and carry on. How are you doing?
Posted in
Family Life and Parenting
and tagged
covid19
,
Lockdown Diaries
.